About 46 per cent of respondents AmCham surveyed last week were pessimistic about Hong Kong's long-term prospects, up from 34 per cent in July
Survey sounds alarm bell to all who value Hong Kong as a vibrant business hub with rule of law and free flow of information, AmCham president Tara Joseph says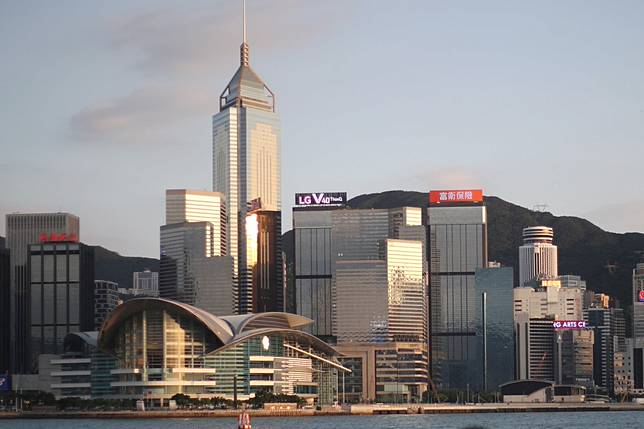 An influential business group on Monday urged the Hong Kong government to step up efforts to promote reconciliation before the city's reputation was damaged permanently.
The American Chamber of Commerce in Hong Kong (AmCham) found in a survey last week that 46 per cent of respondents were pessimistic about the city's long-term prospects, up from 34 per cent in a similar poll conducted during the early stage of anti-government protests in July.
About 82 per cent of the companies polled held regular discussions with their headquarters on crisis management and staff handling to cope with the increasing social divide and distress, and to make adjustments to operational and investment strategies, it said.
Most of them were making contingency plans to deal with the business impacts, it showed.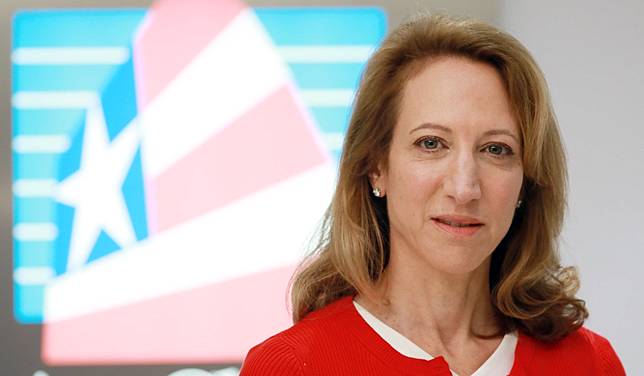 "The fact that a majority of the companies surveyed said they would not leave the city highlights the importance of Hong Kong as a strategic and business hub in Asia, but the increasing risks still serve as a factor which may eventually push them out," AmCham president Tara Joseph said.
Hong Kong may have lost US$4 billion of capital to Singapore amid protests
"This survey should sound an alarm bell to all who value Hong Kong as a vibrant business hub with rule of law and free flow of information. It's crucial now to see an end to violence, and for the government to step up and promote reconciliation before Hong Kong's long-term reputation faces a permanent damage."
The survey reached 1,200 members, with 124 members or 10.3 per cent responding to the poll between October 8 and October 13, in an attempt to gauge their risk assessment, the impact of the ongoing unrest on their businesses and their business strategies and plans at headquarter level. AmCham has about 1,400 members.
The poll results come hot on the heels of a new law effective from October 5 which banned people from wearing masks at public assemblies. Chief Executive Carrie Lam Cheng Yuet-ngor invoked the colonial-era Emergency Regulations Ordinance to enact the law in an attempt to quell the ongoing unrest.
The unrest sparked by the now-withdrawn extradition bill has entered its fifth month, with peaceful demonstrations evolving into violence and vandalism at MTR stations, banks, shops and restaurants with mainland China ties.
The poll revealed only 7 per cent of the respondents now felt optimistic that the city would overcome short-term issues, compared with 20 per cent in July.
However, the majority are not yet considering moving capital, assets, or business operations out of Hong Kong. For those who are considering moving, Singapore is the most popular destination.
Ryan Lam Chun-wang, head of research at Shanghai Commercial Bank, said the 1.6 per cent or HK$111 billion decline in deposits in the city between July and August had already sent a negative signal to the market.
"This (decline) is abnormal and shows the money has gone elsewhere from Hong Kong," he said.
"The market confidence is fragile."
AmCham urges 'clear leadership', investigation after more extradition bill clashes
However, the new chief executive of the Hong Kong Monetary Authority, Eddie Yue Wai-man, denied any significant capital outflow from Hong Kong.
Economist Andy Kwan Cheuk-chiu, director of ACE Centre for Business and Economic Research, said the fundamental of the city's strength in the rule of law had been weakened after Lam invoked the emergency ordinance to enact the anti-mask law.
"This is counterproductive to business confidence as invoking the emergency law leads investors to worry if it will happen again," Kwan said.
"This is not good for Hong Kong's reputation as a global financial centre."
He added that the city needed a political solution, and not the mask ban, to resolve the current stalemate.
Copyright (c) 2019. South China Morning Post Publishers Ltd. All rights reserved.