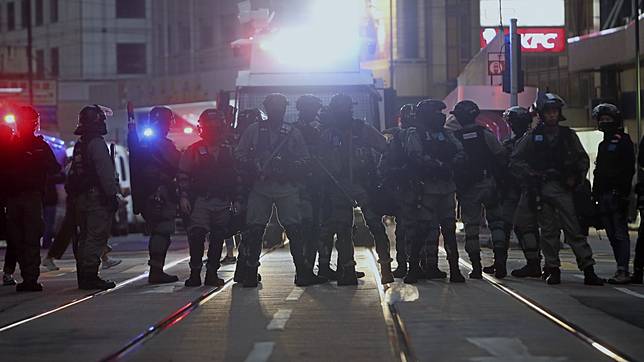 Detectives in Hong Kong investigating the seizure of two powerful home-made bombs at a school campus believe they were intended for an attack on police at a democracy march that happened at the weekend, sources said on Tuesday.
The apparent bomb plot, revealed amid long-running anti-government unrest, prompted a police union to describe the city's security situation as at its "most alarming" in decades, even worse than during a wave of armed robberies in the 1990s.
Force insiders believed the would-be bombers were forced to abandon the attack planned for Sunday after a group of their associates were arrested in a police swoop that morning, hours before the march " which attracted hundreds of thousands of people " kicked off.
The bombs, carrying about 11 pounds each of high-grade explosives along with shrapnel in the form of nails, were not intended to target the secondary school where they were found, sources told the South China Morning Post.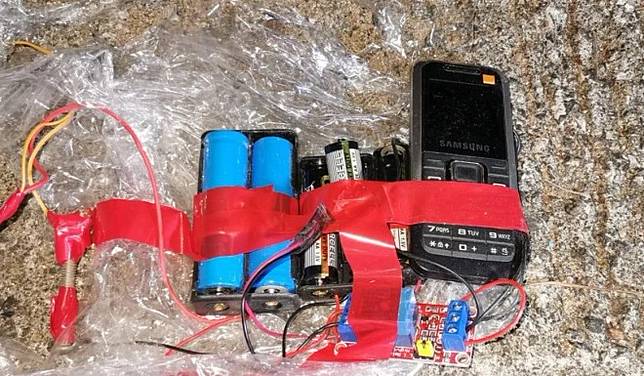 "The devices containing nails are designed to cause a lot of casualties in the attack," one police source said. "We believe their target is police officers."
He added that intelligence indicated the gang had discussed in online conversations the use of explosives to attack police and had used a flat, possibly in the neighborhood of Wan Chai, as a bomb factory.
During the Sunday swoop, police raided three flats. They arrested 11 people and seized weapons including a pistol, 105 bullets, two bulletproof vests and some retractable batons.
Officers believed the gang, upon hearing of the raid, took the two bombs, which were hidden inside two black rubbish bags, to a location under a building at Wah Yan College, a secondary school.
A person claiming to be a school cleaner spotted the bombs on Monday morning. Bomb disposal officers later defused them.
It was understood that the remote-controlled devices " which officers said had a potential blast radius of up to about 100 yards " would not have gone off, because two mobile phones connected with them (for use as detonators) were turned off.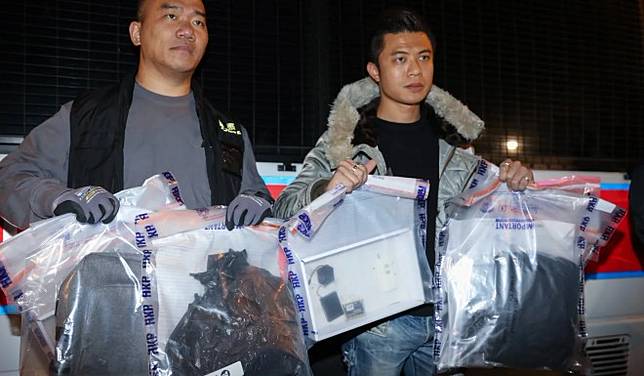 Another source said the chemicals used to make the explosives were difficult to get hold of, and police were investigating whether they had been stolen from local universities.
Lam Chi-wai, chairman of the Junior Police Officers' Association, described the current security risk as the most "alarming" since the city's return to Chinese rule in 1997, and even more worrying than during the armed-robbery epidemic of that decade.
"I would have never thought of such security threats six months ago, when the anti-government protests began," Lam said. "People are getting violent and audacious. Whatever people suggest on social media as ways to hurt police, some other person can make it happen. Now ordinary people could face bomb threats even when they go out."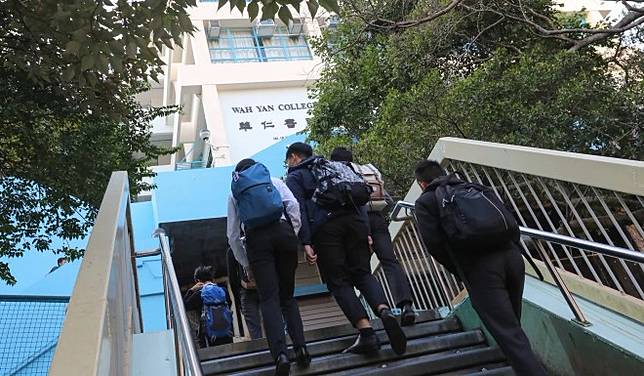 Over the past six months, Hong Kong has been rocked by an anti-government movement sparked by a now-withdrawn extradition bill, with increasingly violent clashes between protesters and police.
Wah Yan College Hong Kong said in a statement that there was no evidence linking the devices to anyone from the school: "The site where the bombs were uncovered belonged to the school, but it is an open area outside the gates that can be accessed by the public."
Copyright (c) 2019. South China Morning Post Publishers Ltd. All rights reserved.