Constable admits handing over a fake Rolex – but says he only did so because he lost the real watch
Station sergeant tells court the watch handed in appeared 'very fake'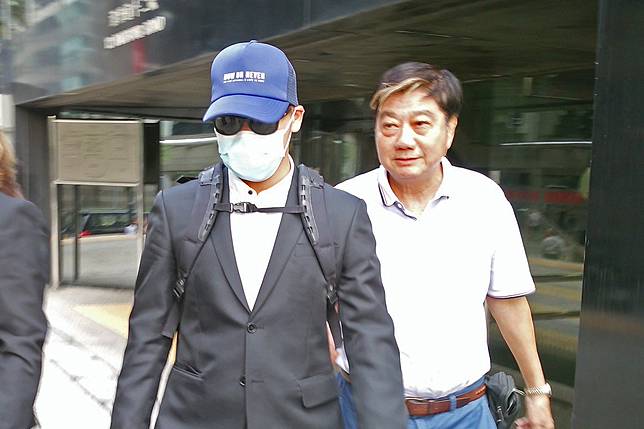 A Hong Kong court ruled on Tuesday that a police officer accused of stealing a HK$425,000 (US$54,200) Rolex watch that was turned in at a station as lost property has a case to answer.
The District Court's ruling came after Chow Hop-chun, a 28-year-old constable, was given a blue-faced Rolex Daytona at Cheung Sha Wan Police Station by a man who found it on a soccer pitch on June 26, 2017.
Chow denied swapping the luxury item for his benefit. He admitted before Judge Katherine Lo Kit-yee, however, that he tried to hand over a fake Rolex with a black dial to the station's exhibit office, saying he did so because he lost the real watch immediately after receiving it.
Chow, who faces one count of theft, must decide whether to testify in court or not by Wednesday morning.
The police station's sergeant, Ma Kwok-keung, who was managing the station's exhibit office that day, told the court the watch that Chow handed in appeared "miles away" from an authentic Rolex.
"I learned that (the lost watch) was a blue-faced Daytona watch worth more than HK$400,000. But the one sent in by Chow looked very fake," Ma said.
Ma said Chow told him the watch that was turned in was a Daytona with a black face. Ma said he was initially incredulous, but opted to believe it was a mistake rather than suspect Chow of switching the timepieces.
It was not until Chow confessed to lying the next day that Ma realised what his subordinate had done. Ma then reported the case to his superiors.
Chow confessed to Ma that he had put the expensive watch inside a nylon pouch on his waist and attended to other matters, instead of handing it over immediately.
Chow said he handed over the fake watch to Ma for endorsement, but the officer at the exhibit office did not accept it because it was not placed in a box. After that, he said he realised the real watch had always been with him, so he handed over the real one to the exhibit office " but without an officers' endorsement because he feared he would be found out.
Ma admitted that his colleagues might have overlooked the unsigned envelope when they accepted the real watch submitted by Chow the second time.
He also said he had no knowledge of the appearance of the watch that was stored in the office before Chow's confession.
Copyright (c) 2019. South China Morning Post Publishers Ltd. All rights reserved.