Officers find glass door prised open at home on Mount Kellett Road in second break-in in an upscale area in four days
Domestic helper was present at time of incident – stolen items remain unknown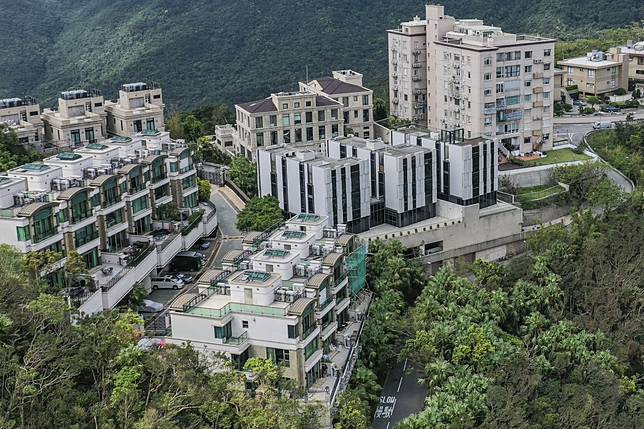 A citywide manhunt was under way on Monday for a burglar who ransacked a luxury home on The Peak while a domestic helper was inside.
Police were called to the Mount Kellett Road residence at 10.15pm on Sunday when the property's 59-year-old security guard noticed a man suspiciously roaming around outside.
The man, wearing dark clothes, fled before police arrived. Officers combed the area, but arrested no one.
Police said a glass door had been prised open and the property was ransacked.
It was not yet known what valuables had been stolen because the helper's employer was out of town.
It was the second break-in in an upmarket area of Hong Kong in four days.
On Thursday, police were called to a luxury home on Deep Water Bay Road to investigate a burglary in which a safe was stolen. Police could not determine what valuables were in the safe because its tenant was out of town.
The safe had been hidden in a bedroom wardrobe. A domestic helper found the safe missing and alerted a security guard who called police.
About four months ago, valuables worth HK$400,000 (US$51,000) were stolen from two safes that were prised open in another house on the same road.
Police registered 786 reports of burglary in the first six months of 2019, down 2.7 per cent from 808 during the same period of 2018.
Numerous break-ins have been reported in upmarket areas, such as The Peak, Repulse Bay, Kowloon Tong and Deep Water Bay in recent years.
In October, a burglary was foiled at the home of Arthur Kwok Chi-shun, the former commander of the Auxiliary Police Force, on The Peak. The robber set off a security alarm and fled without stealing anything.
Before being appointed the city's justice minister in 2018, Teresa Cheng Yeuk-wah and her husband Otto Poon Lok-to became victims of burglary when their adjacent homes at Villa De Mer in Tuen Mun were burgled on Boxing Day in 2016. More than HK$3 million in cash and valuables were stolen from two houses.
Copyright (c) 2019. South China Morning Post Publishers Ltd. All rights reserved.