Traffic officers redeployed to help police demonstrations, wardens patrolling less fearing attacks by radicals, says insider
Fixed parking penalties down from monthly average of 162,000 to 72,000 following outbreak of anti-government protests in June
The number of parking tickets issued by Hong Kong police has halved since the protests erupted in June as resources are diverted to tackling anti-government unrest.
In the first half of the year, a monthly average of 162,000 on-the-spot penalties were handed to motorists for illegal parking, but that figure plummeted by 55 per cent between July and October to 72,000 per month, according to police figures obtained by the Post.
In the whole of 2018, the force issued more than 2 million fixed penalty notices, which amounts to 168,000 per month on average.
Burglaries soar nearly 50 per cent as short-handed police battle protesters
A police insider said reduced traffic enforcement was "inevitable" during the ongoing demonstrations because district traffic officers were being redeployed to help police the protests.
Supporting roles they were taking up included clearing road blockages, escorting suspects and even delivering meals for frontline officers.
"To tackle the social unrest or to manage street traffic, which one is more important and should come first?" the insider said.
"Traffic wardens, who are also under police command, patrol less often nowadays as they could become an easy target of anti-government protesters.
"They can only come out in a large group and should avoid high-risk areas such as Mong Kok and Tsim Sha Tsui."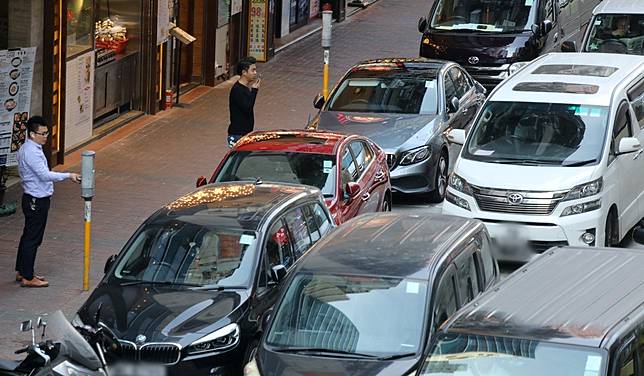 Protests triggered by the now-withdrawn extradition bill have gripped the city since June.
Radical elements of the movement, which has developed into a wider anti-government campaign, have vandalised and started fires at railway stations and universities, while also targeting businesses with links to mainland China and setting roadblocks on major thoroughfares.
Police and protesters have traded blows using tear gas and petrol bombs.
The number of fines for other traffic offences, such as speeding, also dropped by nearly 30 per cent to 28,000 per month between July and October, compared with 44,000 in the first six months, the police figures revealed.
The insider stressed that regional command centres continued to strictly enforce serious traffic offences, such as drink-driving and furious driving, which could be a matter of life and death.
Dozens of vehicles were spotted on Thursday lunchtime stopping at no-parking zones in Central, where illegal parking often causes traffic jams.
They were in black spots such as Queen's Road Central, Pottinger Street and Connaught Road Central. Several vehicles were parked up with their drivers nowhere to be seen.
Hong Kong drivers escape stiffer fines for illegal parking
Leo Lee Man-hong, 34, a delivery van driver, who often parks in Central, said he had noticed the drop in enforcement against illegal parking during the protests, especially last month when protesters and police were locked in major clashes at Chinese and Polytechnic universities.
"That's definitely related (to the protests)," he said. "Before, it was common for officers and traffic wardens to walk around checking out for parking violations … but when all officers were called on duty during the siege at PolyU, of course naturally there were fewer officers dispatched to give out tickets."
Central and Western District councillor Cheng Lai-king, from the Democratic Party, said it was taking longer for officers to deal with illegal parking, saying her complaint made at 9pm one night about two motorcycles was still not handled the following morning.
World's most expensive parking space sells for almost US$1 million in Hong Kong
While Cheng mostly blamed police for the parking situation, another councillor in the district, Chan Hok-fung, from the Democratic Alliance for the Betterment and Progress of Hong Kong, said protesters also had to shoulder part of the responsibility.
"When so many officers are already working overtime, how do you expect them to have (enough manpower) to deal with traffic enforcement?" Chan said.
A police spokesman said the force would maintain road safety in line with other commitments, deploy appropriate resources to take enforcement action, and raise road safety awareness.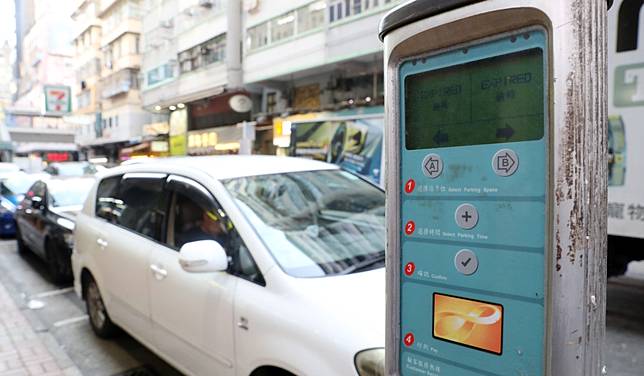 Fixed penalty notices allow police officers and other public officers to handle some forms of antisocial behaviour with on-the-spot penalties.
Those who flout the parking regulations can expect a fine of HK$400 (US$51).
Separately, police recorded around 6,900 traffic accidents per month between July and October, compared with 6,686 in each month in the first half of this year.
The Transport Department told the Post around a third of the traffic lights in Hong Kong, or 730 sets, had been damaged during protests since June. It said the authority had repaired 670 of them.
Parking in Hong Kong is a problem and only getting worse, auditor says
The absence of traffic lights was believed to have caused 10 minor traffic accidents between June and October, injuring 27 people, the department added.
On Friday's police press conference, public relations branch chief superintendent Kenneth Kwok Ka-chuen said a man in a wheelchair died after being hit by a vehicle in Tin Shui Wai on December 4, where traffic lights were destroyed.
He added repairs were imminent as he urged the public not to underestimate the potential impact of broken traffic signals.
Copyright (c) 2019. South China Morning Post Publishers Ltd. All rights reserved.