Video footage shows six people attacked a man outside a pub in Wan Chai with machetes and rods on Sunday
They fled on foot after a witness stopped them from getting into a car by smashing its front windscreen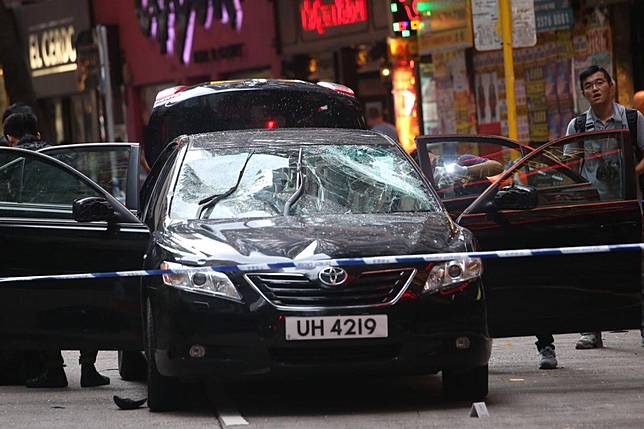 Police on Sunday arrested a man in relation to an armed attack that wounded five people in Hong Kong's entertainment district Wan Chai.
The violence broke out close to a pub near the junction of Luard Road and Lockhart Road at noon on Sunday.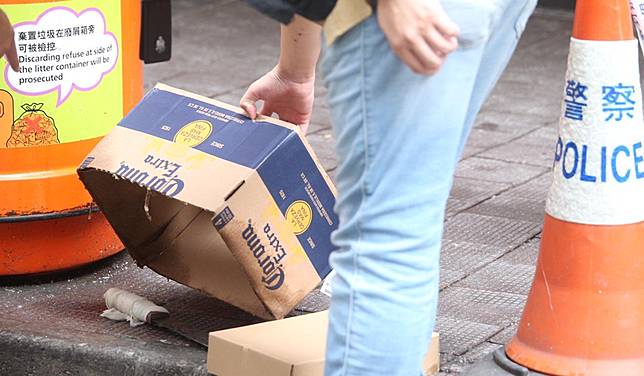 Personal information of the suspect and the wounded have not yet been disclosed.
In video footage obtained by the Post, a group of about six people was seen attacking a man with machetes and rods outside a pub.
A black saloon was parked outside the pub with doors wide open, and the attackers were trying to get into it after beating up the person. However, they abandoned the car and fled on foot after a man smashed the car's front windscreen.
A machete was seen lying on a road kerb.
Copyright (c) 2019. South China Morning Post Publishers Ltd. All rights reserved.