New police commissioner has to deal with violent protest clashes, restore confidence in force
Officer with an 'iron fist against crime' has been seen on Hong Kong streets during unrest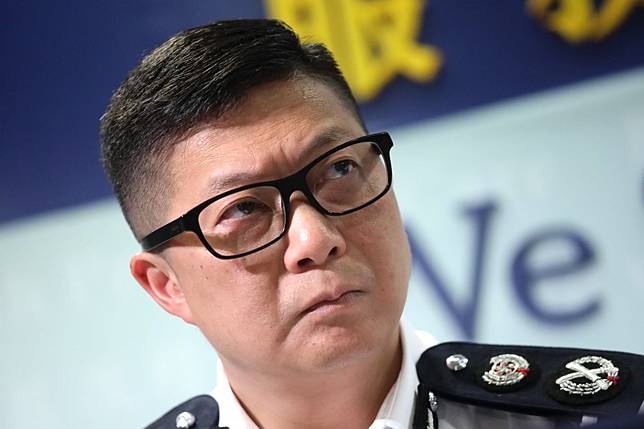 Hong Kong's deputy chief of police, Chris Tang Ping-keung, is expected to take command of the 31,000-strong force on November 19, at a time of unprecedented social unrest and deepening public mistrust of law enforcement.
The Junior Police Officers' Association (JPOA), which represents 80 per cent of the force, has urged Tang to make pushing for a law against insulting public officers his first priority.
"We should be protected from being humiliated while on duty," association chairman Lam Chi-wai said.
Pan-democrats said restoring public confidence in the force must be the new chief's main priority, with police under fire for allegations of "uncontrolled brutality".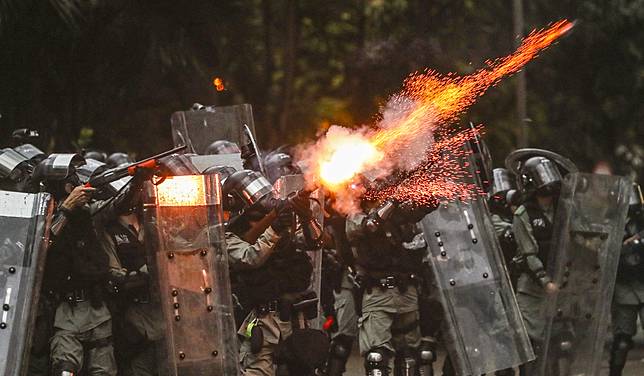 Members of the pro-Beijing camp praised Tang for his humility and iron fist against crime, and acknowledged that he had his work cut out for him battling anti-government protesters. They also expected him to restore the police force's good reputation.
The Post understands the government will make a formal announcement of Tang's appointment in due course.
The State Council of the central government has approved Tang, 54, the deputy police commissioner overseeing operations, to succeed Stephen Lo Wai-chung, soon to turn 58, who reached retirement age last year but had his service extended by a year to ensure a smooth leadership transition.
Tang joined the force in 1987 after obtaining a bachelor's degree in social science. He has two master's degrees, in business administration and international security and strategy and security.
He was seconded to the Interpol General Secretariat in Lyon, France, from 2006 to 2008 as a specialist officer, eventually heading its Criminal Organisation and Violent Crime Unit.
Hong Kong protests: 10 top reads as city marks 5 months of unrest
After he returned, he was promoted to chief superintendent in 2012 and commander of Yuen Long district. He became deputy chief last November.
Tang will be the seventh commissioner of police since Hong Kong was handed over by Britain to China in 1997 and will take over when the city is into its sixth month of increasingly violent anti-government demonstrations.
He is currently in charge of the operation code-named Tiderider, launched in early June to deal with street protests, and was seen dispersing protesters on Hong Kong Island on Sunday night.
The months of increasingly violent unrest have seen protesters set fires on streets, vandalise MTR stations, businesses and banks, and hurl petrol bombs and bricks at the police.
Officers have responded by firing more than 6,000 rounds of tear gas and using rubber bullets, as well as other methods of crowd dispersal.
As of November 4, at least 3,333 people had been arrested, the youngest aged 12. More than 1,550 people have been sent to public hospitals while nearly 400 police officers have been injured.
The police have come under unrelenting attack, accused of using excessive force in confrontations with protesters. There have also been allegations that people have been mistreated while in custody after being arrested.
One of the demands of the protesters is for an independent inquiry into accusations of police brutality.
Police fire live round as Hong Kong protesters stage rallies across city
The government has said it is sufficient for all allegations to be dealt with by the Complaints Against Police Office, which is part of the force, and also by the Independent Police Complaints Council.
The council set up a panel to look into alleged use of excessive force by police at protests. It is expected to submit a report to Chief Executive Carrie Lam Cheng Yuet-ngor by the end of the year.
Protesters have vandalised the police headquarters in Wan Chai, defacing its exterior walls with obscene and abusive graffiti. They removed the English letters from the police HQ logo and spray-painted in Chinese: "Hong Kong police dog headquarters".
On other occasions, protesters have urinated at the entrance of police stations and thrown petrol bombs and bags of faeces into the buildings.
JPOA chief Lam said the force is facing unprecedented challenges, and an uncertain future even after the unrest ends.
He said he hoped Tang would be decisive and farsighted, and called for a law against insulting public officers.
"Such a law can help reduce conflicts with members of the public," he said.
Emergency services turn on each other at Hong Kong protest
Security veteran and Democratic Party lawmaker James To Kun-sun said he had known Tang for a long time and believed he is totally qualified to deal with traditional street crime.
But given the current crisis in Hong Kong, he said, Tang's top priority should be to control his officers.
"You can see the officers are totally out of control when dealing with protesters. They beat up whoever they do not like. Tang should get these officers under control," To said.
"Society does not trust the police any more. Restoring public confidence in the force is of paramount importance."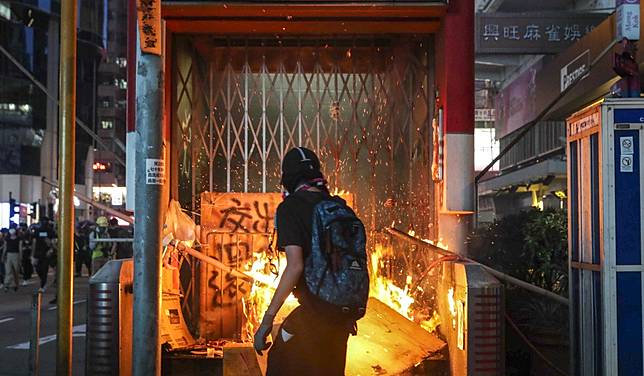 Critics have previously accused Tang of colluding with triads after he attended a farewell dinner held in his honour in 2013 in Yuen Long, where he was district commander. It was attended by rural leaders.
Tang brushed off the talk, saying the district council and anti-crime committees organised the event to send him off, and he did not see any gangs there.
Hong Kong police officer said he would 'celebrate student's death'
Pro-establishment lawmaker Leung Che-cheung, who chaired the Yuen Long District Council from 2008 to 2015 and organised that dinner, described Tang as a polite man who showed no tolerance for crime and triads.
"I believe he will lead the force to restore the city's law and order," Leung said.
"It is so unfortunate that the force has been politicised by society now. Many in the pro-Beijing camp think the police should be tougher and arrest more radical protesters."
The streets of Hong Kong have been racked by violence and destruction since the anti-government movement sprung into life in June, triggered by the now-withdrawn extradition bill.
Copyright (c) 2019. South China Morning Post Publishers Ltd. All rights reserved.