Hong Kong will launch Original Grant Patent system on December 19 to add speed, convenience and cost savings to patent filings
Move will grow an ecosystem for professionals to advise companies on protecting and commercialising innovations, patent lawyer says
Hong Kong will start evaluating and awarding patents to local and foreign inventors from this month, catching up with the rest of the world in supporting innovation and creativity at a time when new technologies are driving economic growth.
The government is hoping its Original Grant Patent (OGP) system will help plug the gap in the intellectual property ecosystem and create a new economic pillar in a city that relies heavily on traditional finance and real estate sectors for growth.
Inventors can submit direct filings from December 19 and have their designs evaluated locally by a team of expert examiners, according to the Intellectual Property Department. It should bring speed, convenience, and cost-savings to the process, analysts said.
"A lot of it is more to do with creating an ecosystem for protection and encouragement of innovations," said Andrew Cobden, a patent and trademark lawyer with Hogan Lovells in Hong Kong. "It will help to grow a patent ecosystem for professionals to advise companies on protecting and commercialising their innovations, and for intellectual property trading."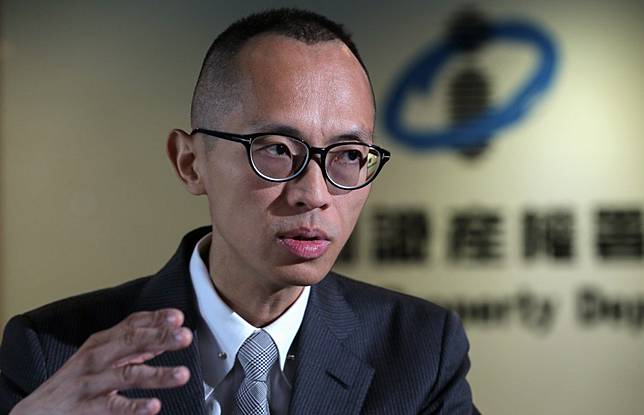 Hong Kong does not have its own patent evaluation mechanism as the city relied on the UK filing system until its return to China in July 1997. Under current "re-registration" system, applications for standard patents in Hong Kong must be preceded by similar filings either in the UK, Europe or mainland China.
The city ranked 15th globally based on the 15,986 of standard applications received in 2018, according to the World Intellectual Property Organisation. China topped the list with 1.54 million filings while Europe was second with 174,397.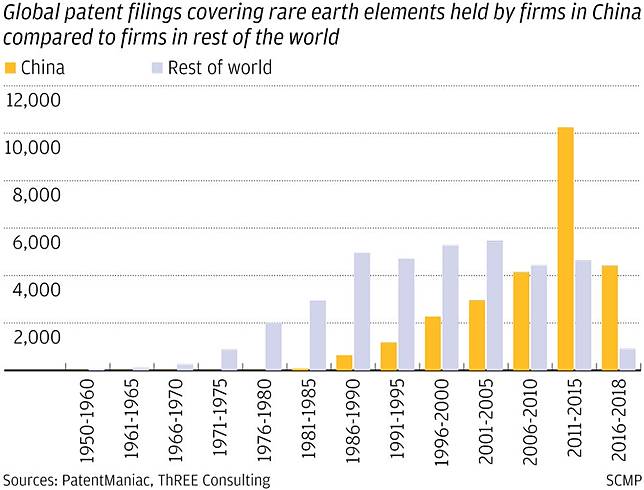 "The OGP system will facilitate inventors in their bids to become the first filers for the patents they are seeking" because time is of essence in a race to claiming ownership and protection of inventions, said Thomas Tsang Chi-sham, an assistant director who helps oversee patents and designs at the Intellectual Property Department.
"It will also nurture and stimulate the growth of professional services related to patent drafting, prosecution and enforcement," he said in an interview with the Post. This in turn, "will provide career opportunities for science and engineering graduates in Hong Kong in the long run."
The underlying inventions will be subjected to thorough examination by a team of examiners to see if they meet the patenting threshold: they must be new, inventive and capable of industrial application, Tsang added.
The department expects to receive 100 to 200 applications under the system in the first year, mainly from local start-ups, small and medium enterprises and individual inventors, Tsang said.
The department will initially have six examiners in three teams specialising in the fields of chemistry, mechanical and electrical engineering.
They have had practical experience and a majority of them has professional qualifications from China and the UK. The teams will initially seek help from China National Intellectual Property Administration for expert advice and training.
"The ultimate target is to build and develop indigenous examination capacity, but since this is highly specialised work, it will be a gradual process," Tsang added.
The government estimates the fees under the OGP application and examination process at about HK$4,600, compared with about HK$4,900 in mainland China, HK$3,100 in the UK and HK$5,900 in Australia.
China to overtake the US in global AI race in five to 10 years on current growth, report says
Some firms are already looking forward to the OGP system. Roborn Technology, a two-year old Hong Kong robotics technology firm, will take advantage of the OGP system for patents, co-founder Mark Mak Hin-yu said.
The company, which seeks around 100 patent applications a year on robots design and know-how, currently go to mainland China as it first stop for patent applications due to cost consideration. High legal fees in places like the UK is a deterrent, he said.
"Despite the need to translate the applications from Chinese into English for subsequent filings overseas in our target markets, we find it cheaper to make first filings in the mainland," Mak said. "In future, we plan to do it in Hong Kong at a comparable cost."
China's record-breaking animation Nezha in plagiarism suit by creators of musical
Belun Technology, a medical device start-up whose main target markets are Hong Kong, the US and mainland China, said the OGP system can potentially save the company time and costs.
Currently, its patent application strategy is to head for mainland China and the US, followed by filings in other nations within 12 months, chief executive Lydia Leung said. The OGP could make Hong Kong its first destination.
Direct filings in the US could cost three to four times more than in mainland China, according to Belun, which is commercialising a wearable device approved by the US Federal Drug Administration to assess people's sleep quality, stress level and risk of sleep apnoea.
Leung said it is crucial that the Intellectual Property Department's examiners strike the right balance on the scope of patents granted to successful cases.
"If the scope is too wide, it will risk choking off other industry players' room for development," she said, "If it is too narrow, it will offer insufficient protection for the applicants."
For more insights into China tech, sign up for our tech newsletters, subscribe to our award-winning Inside China Tech podcast, and download the comprehensive 2019 China Internet Report. Also roam China Tech City, an award-winning interactive digital map at our sister site Abacus.
Copyright (c) 2019. South China Morning Post Publishers Ltd. All rights reserved.