Carrie Lam is still waiting for the IPCC to submit its report on police conduct, when even international experts raise doubts about the police watchdog. A new chief executive needs to step in and set up an independent investigation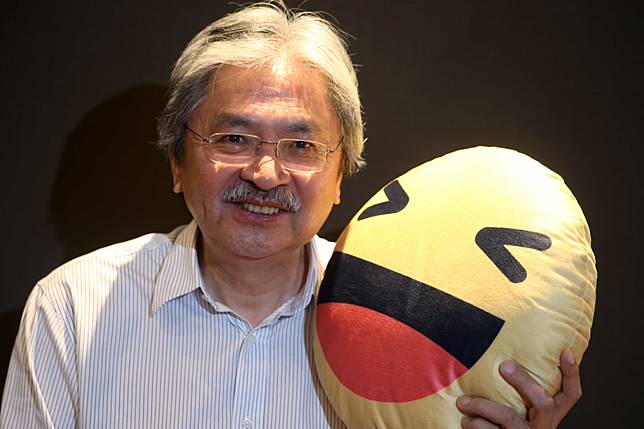 The anti-government protests triggered by the controversial, since-withdrawn extradition bill are now in their sixth month. Following the mysterious deaths of two students, Chow Tsz-lok and Chan Yin-lam, the violence in the city has been threatening to spiral out of control.
On Monday, protesters tried to stage another citywide general strike, blocking roads and obstructing traffic. Amid escalating violence, a student was shot by police with a live round in Sai Wan Ho, and a man was set on fire by protesters in Ma On Shan.
Worse, police attempted to raid universities in Hong Kong, and the Chinese University of Hong Kong turned into a battleground. At a bridge leading to the campus, police fired hundreds of rounds of tear gas and rubber bullets in a matter of hours. Such disproportionate use of force is solid proof that police officers have lost their minds, and are taking out their frustration on students.
However, Chief Executive Carrie Lam Cheng Yuet-ngor reiterated that she would only consider establishing an independent commission of inquiry after the Independent Police Complaints Council (IPCC) submits its report on police conduct during the protests.
Since June 12, people across the political spectrum, including the pro-establishment camp, have urged Lam to set up an independent investigation.
In early September, the IPCC announced that a panel of five international experts would help with its investigation. The panel is chaired by Denis O'Connor, former British chief inspector of constabulary.
In a progress report on the IPCC last week, the expert panel said it had found "a shortfall in IPCC powers, capacity and independent investigative capability necessary to match the scale of events and the standards required of an international police watchdog operating in a city that values freedoms and rights".
A Hong Kong that writes off young protesters is writing off its future
Specifically, "structural limitations in the scope and powers of the IPCC Inquiry remain, inhibiting its ability to establish a coherent and representative body of evidence".
The IPCC is currently focusing on the incidents on six dates including June 12, July 21 and August 31, as well as allegations relating to San Uk Ling Holding Centre. O'Connor mentioned the investigation of the Yuen Long attack on July 21, saying the IPCC was "still some way back from getting a good set of witnesses".
The progress report " which was shared on Twitter by panel member Clifford Stott, dean for research at Keele University " essentially agrees with the mainstream opinion on the police watchdog, which is that it has no teeth.
International Experts Panel for Hong Kong Independent Police Complaints Council study into the disturbances concludes a need to substantially enhance IPCC capacity, which if addressed may allow their Thematic Study to provide a compelling case for next steps. pic.twitter.com/mMw4lQiUuU

" Clifford Stott (@cliffordstott) November 9, 2019
Currently, if police do not provide the IPCC with the relevant evidence, the process will be brought to a standstill. To dispel doubts and clear the air, a credibly independent investigation is the only solution.
Furthermore, to calm the waters, the chief executive should step down immediately. If the central government is still serious about upholding "one country, two systems" and restoring law and order, it must let Lam go. As soon as Lam goes, a by-election should take place shortly. In order to regain trust, Beijing should appoint a chief executive who is endorsed by the majority of Hongkongers.
Hong Kong protests: 10 top reads
True, a Beijing-appointed chief executive is not ideal. However, like it or not, a readiness to compromise remains the greatest skill in modern politics. The city needs to rise from the ashes and get back on its feet. A new chief executive can impart fresh energy to the city, and may have some leeway to set up an independent commission of inquiry. For these purposes, neither Henry Tang Ying-yen nor Norman Chan Tak-lam " both named by the Financial Times as potential candidates " would be right. Paul Chan Mo-po would not be a good fit either. The only person capable of taking up the position is John Tsang Chun-wah.
For their part, angry protesters should also consider taking a sincere step forward and laying down their petrol bombs. They should stop testing the central government's limits. If the Communist Party is pushed over the edge and sends in the army, Hong Kong will really become a battlefield. We'll all be going down together.
Albert Cheng King-hon is a political commentator. taipan@albertcheng.hk
Copyright (c) 2019. South China Morning Post Publishers Ltd. All rights reserved.