Led by nine players who got their first cap for Hong Kong, the team down the European squad in frigid conditions
Fly-half Gregor McNeish scores in his first game for Hong Kong as the squad get ready for Spain next weekend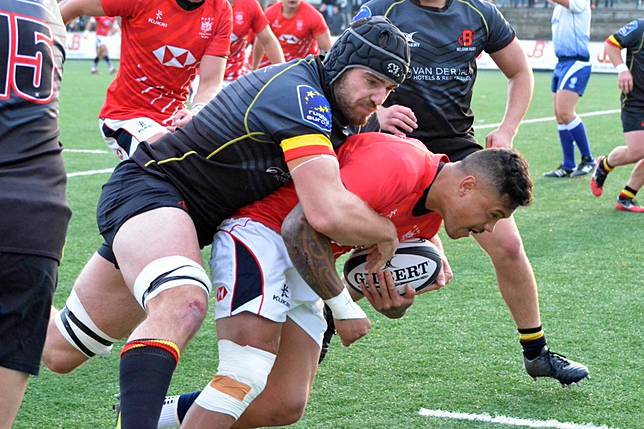 Hong Kong proved their worth in the World Rugby rankings as they downed Belgium on their home soil on Saturday 36-17.
The men's 15-a-side squad, ranked 24th in the world, beat the European side, who are ranked 27th, at Nelson Mandela Stadium in Brussels in frigid temperatures that got close to freezing.
Hong Kong burst to a 29-0 lead by half-time and never looked back, getting scores from fly half Gregor McNeish, who opened the scoring on a penalty while getting his first cap, captain and scrum half Liam Slatem, centre Ben Axten-Burrett and winger Harry Sayers.
Dai Rees, the chief rugby operations officer, who was part of the support team from HKRU in Brussels, said this is exactly the type of game Hong Kong need moving forward in their bid to qualify for the 2023 Rugby World Cup in France.
"It was a tough game, you know, it was that gritty European style game we wanted," said Rees as the squad now prepare for a match against Spain, who are ranked 16th, in Madrid on November 23. "Three degrees (Celsius), high impact, high contact, and absolutely no space to operate, but McNeish's penalty gave us the lead and we really came alive in broken play, with some quick-fire tries."
Nine players got their first cap for Hong Kong and Rees said their bench helped them hold a squad who looked to crawl back into the game.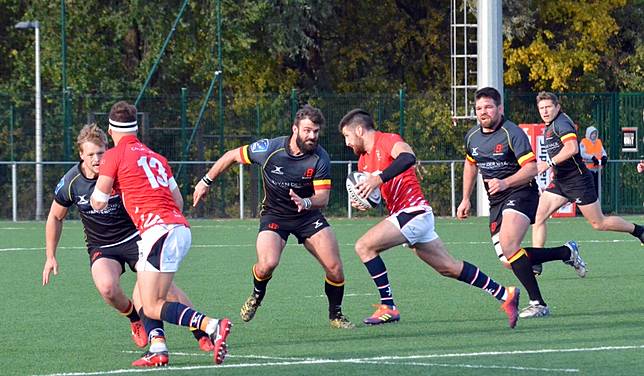 "The second half was just like the first. Both sides had their chances and we missed a few penalties and another scoring chance, but the subs brought a lot of energy on in the last 10, and that impact made a difference in setting Harry up for his second."
This was Hong Kong's first game against Belgium since December of 2013 and the team holds a 3-1 record against them.
All Hong Kong Rugby Union games scheduled to take place this weekend in the city were cancelled due to ongoing protests and traffic disruptions. This coming weekend the Hong Kong men's sevens team will head to South Korea for an Olympic qualifying tournament.
Copyright (c) 2019. South China Morning Post Publishers Ltd. All rights reserved.