Chief executive finally launches official programme of talks with planned sit-down involving up to 200 members of the public
Discussions designed for government to better understand roots of demonstrations that have roiled city for months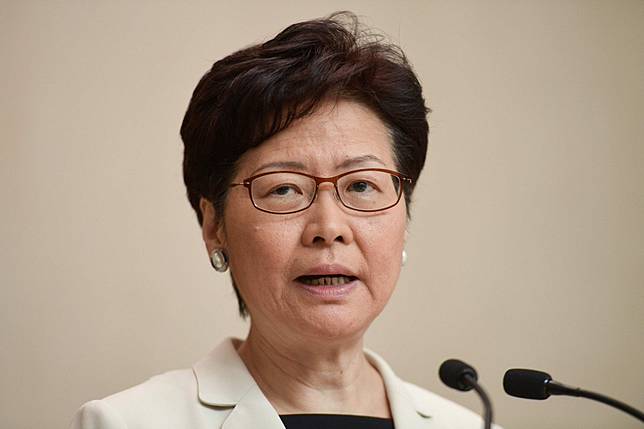 Hong Kong's embattled leader is set to finally open talks with members of the public next week after months of anti-government protests in the city.
Chief Executive Carrie Lam Cheng Yuet-ngor said she would meet between 100 and 200 Hongkongers to kick-start an official programme of dialogue, in a bid to reconnect with the public and find a way through the political crisis.
She first offered to create a platform for discussion last month. It was also among four actions she pledged to take on September 4 when she confirmed the withdrawal of the extradition bill, the draft legislation which sparked the political unrest.
Speaking before Tuesday's weekly Executive Council meeting, she said: "This is an open dialogue platform which we would invite people from all walks of life to, to express their views to us.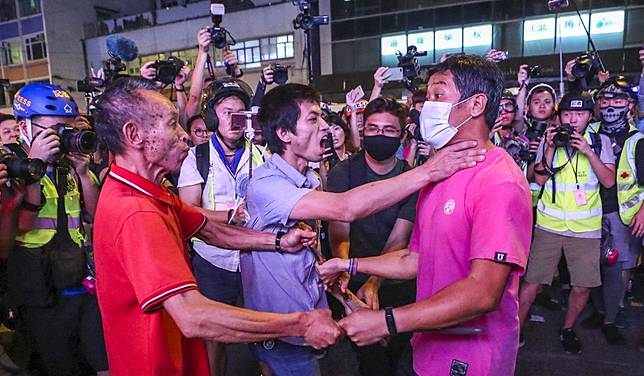 "This is because of our conviction that communication is far better than confrontation.
"The problems go well beyond the bill, so it is important for the government to listen and engage the community to have a better understanding of those problems."
Lam said she understood anger stemmed from "housing, land shortage, lack of diversity and inclusiveness in our economy", adding that the face-to-face exchanges were not a one-off but would run over the long term.
There will be three types of dialogue under the approach outlined by the government.
The problems go well beyond the bill, so it is important for the government to listen and engage the community to have a better understanding of those problemsChief Executive Carrie Lam
The first one, which launches next week, is open for all to sign up to. For each session, 100 to 200 people who registered in advance will be chosen, by lot, to attend.
Lam said the second format would be more representative, with citizens chosen randomly for an invite.
The third takes the form of in-depth focus groups, each attended by about 20 members of the public, Lam said, adding all meetings would adhere to principles of openness and transparency with the agendas made public.
Last week, some protesters rushed to a home for the elderly in Shau Kei Wan after they learned Lam was visiting the facility for the Mid-Autumn Festival.
Police officers had to guard the entrance, but Lam had left within 15 minutes, before protesters arrived.
Speaking on Tuesday, Lam said she and her team had made "psychological preparations" for similar scenes when the government starts the public dialogue. But she said she would insist on doing her job.
Lam also clarified that her meeting with district councillors on Wednesday was not part of her community outreach, after the Democratic Party and the Civic Party said they would boycott the meeting.
She said she had been meeting people with different views, and the sit-down with district councillors was suggested by Secretary for Home Affairs Lau Kong-wah as the four-year term of the district councils was coming to an end.
'Dialogue Office' launched to help Hong Kong leader resolve protest crisis
Although Lam spent much of the press conference discussing the programme of talks, she made clear that "having dialogue does not mean not taking resolute enforcement actions".
In her opening remarks, Lam again gave strong backing to police and rejected criticism that officers had enforced the law selectively during clashes between anti-government and pro-Beijing protesters.
"Hong Kong police are unbiased and treat everyone equally when enforcing the law and safeguarding social order," Lam said. "For some very unfair critics of our police force, I have to point out that I absolutely disagree."
Hong Kong Airlines to cut flights as protests take their toll
She said it was no easy task for police to separate groups with different political views.
Separately, Lam said she was disappointed with the downgrading of Hong Kong's sovereign rating by Moody's on Monday.
"To change the outlook of Hong Kong's rating from stable to negative of course is something that we find disappointing, and we do not concur, especially if the justification for that sort of change in outlook was premised on whether we are still upholding 'one country, two systems'," she said.
Police chief praises officers, union warns force can use live rounds
But Lam added that continued instability and social unrest in Hong Kong would inevitably undermine and adversely affect international perceptions of the city's business environment.
Anti-government anger triggered by the now-withdrawn extradition bill, which would have allowed criminal suspects to be sent back to mainland China, has fuelled 15 straight weekends of protests in Hong Kong.
Unmet demands from protesters include establishing a commission of inquiry to investigate police conduct and restarting the city's stalled political reform process.
Copyright (c) 2019. South China Morning Post Publishers Ltd. All rights reserved.