City leader wants to give government departments a year to evaluate rent situation and come up with a 'more reliable scheme'
NGO worker Angela Lui wants the government to not just give temporary relief to tenants but ensure supply of housing as well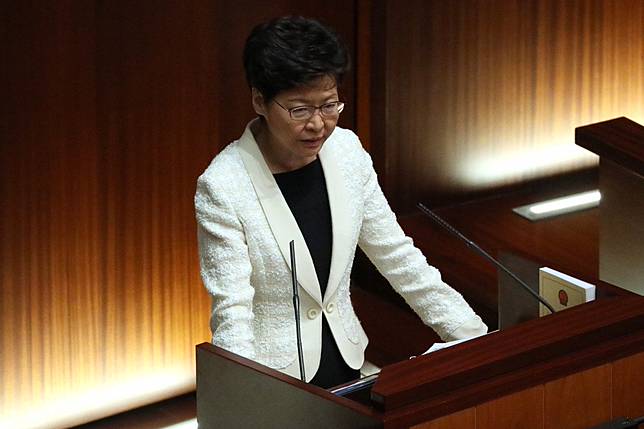 Rent control regulations that have been put aside for years will be reconsidered together with rent subsidies in an upcoming study to alleviate hardships of the poor, Hong Kong leader Carrie Lam Cheng Yuet-ngor has said.
The chief executive floated the idea in a Facebook live session on Thursday night, a day after she announced in her third policy address a one-off living subsidy for low-income people to cope with high rents, while promising a total evaluation of the subsidy policies.
The total evaluation would cover the possibility of reintroducing rent control rules.
"We are not diving into giving (a) rent subsidy right away, but giving the departments a year to evaluate and design a more reliable scheme," Lam said.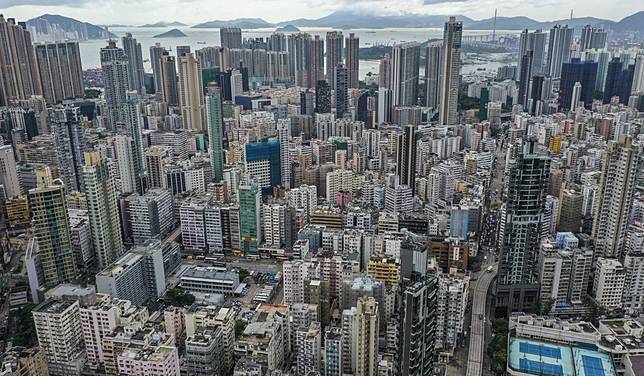 "Of course it will be the best if the ultimate evaluation of the subsidy schemes brings a win-win situation " in which rent does not increase (after granting subsidy) and can help the needy " but if we cannot find the solution, some people suggest maybe we should plan for rent control.
"I agree with that too, but the legal process for legislation can be long, and we should not let the process hinder us (from handing out the one-off allowance)."
Various NGOs have expressed concerns that without rules in place to keep home rents in check, any rental subsidy would only benefit landlords rather than tenants.
Carrie Lam attempts to solve housing crisis, but low-income people feel unsatisfied
Earlier on Thursday, Secretary for Transport and Housing Frank Chan Fan said his bureau would collaborate with labour and welfare officials in the review next year, explaining that the one-off subsidy this year was to "solve the urgent needs of the poor".
"It is always better if we have a lot more public housing right ahead. But before we are able to achieve that, we need to provide various forms of assistance to the needy," Chan said at a press conference.
Government intervention is needed on the supply side as well, not just giving temporary relief to tenants by giving subsidies that will end up largely going into the landlords' pocketsAngela Lui Yi-shan, Society for Community Organisation
On Wednesday, Lam said the one-off subsidy would be handed out to households not living in public rental housing and not receiving the Comprehensive Social Security Assistance (CSSA), in addition to the first round of the subsidy unveiled in August.
Lam admitted making a U-turn on rental subsidy as past administrations had also argued against the plan. She said the measure was necessary as Hongkongers wait on average for 5.4 years for a public flat, exceeding the government target of three years, and often end up paying a fortune in the private rental market.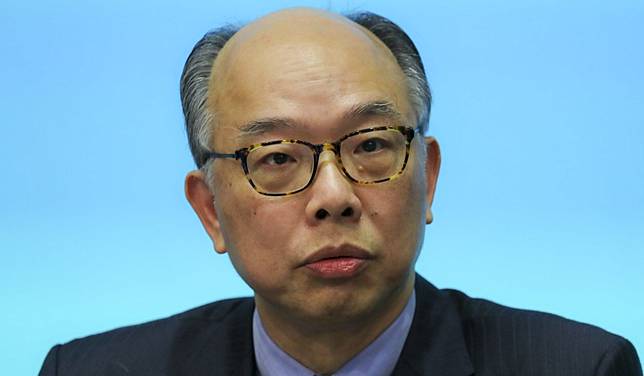 Chan said the housing and welfare bureaus would review the scope of the subsidy schemes, target the beneficiaries and the forms of support they needed, including but not limited to whether rent subsidy should be given.
Rent control measures had been in place on and off in Hong Kong until 1998. Before the laws were abolished, rent control covered mainly older properties and those with an estimated annual rental value of less than HK$30,000 (US$3,824).
In 2014, the policy was raised again in the discussion of the government's Long Term Housing Strategy. Officials then concluded that under a serious imbalance in housing supply and demand, any rent control measures would only lead to landlords asking for higher starting rents and becoming more selective over tenants, ultimately harming prospective tenants.
Fung Ho-lup, former member of the steering committee of the housing strategy, said it was already "too late" to discuss rent control.
"The rent for even the subdivided units has reached unaffordable levels. Any tight control on rent increase will not seem to be effective," Fung said. "The city needs a thorough evaluation of the subsidy schemes as a whole " including whether basic income should be provided."
Angela Lui Yi-shan, from the Society for Community Organisation, a local NGO, urged the government to start a citywide discussion and in-depth study on rent control, discussing issues such as whether a rent ceiling should be set for certain private accommodation, or the market should be regulated by putting a cap on the annual rental increase.
"Government intervention is needed on the supply side as well, not just giving temporary relief to tenants by giving subsidies that will end up largely going into the landlords' pockets," she said.
Hong Kong leader Carrie Lam homes in on housing 'grievances'
Shirley Leung, 59, makes HK$16,000 (US$2,040) a month working as a medical assistant, and thinks she is unlikely to benefit from the new round of a one-off living subsidy.
"Only those earning HK$13,000 or less are eligible in the first round of such subsidy announced in August," Leung said.
"But even if I get the money, it will only help me with paying rent for a month."
The mother of two has waited for four years for a public flat, and spends HK$8,000 every month on a 400 sq ft rented flat in Jordan.
"The government keeps saying any rent control would only be counterproductive… but over the last four years, rent kept rising even without any control, so its argument doesn't hold any water at all."
Copyright (c) 2019. South China Morning Post Publishers Ltd. All rights reserved.