Chief Executive Carrie Lam says police were 'very professional and restrained' but were attacked by 'rioters' whose actions will not be tolerated
Police chief Stephen Lo pledges to make officers' safety the priority when planning strategy - as weary officers say they need protection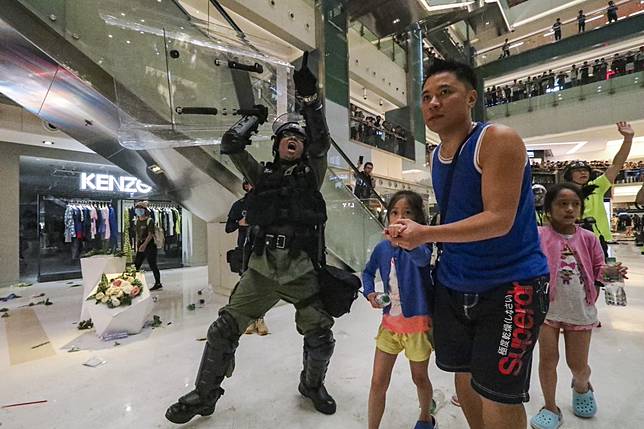 Hong Kong's leader visited injured police officers in hospital on Monday to show solidarity with the embattled force following the previous night's unprecedented protest violence in Sha Tin, even as frontline personnel warned top brass they were reaching breaking point and needed protection themselves.
"Police were very professional and restrained, but were deliberately attacked by rioters. I think we can really describe them as rioters," Chief Executive Carrie Lam Cheng Yuet-ngor said, stressing that their actions would not be tolerated in a society governed by the rule of law.
Authorities said 28 people were taken to or sought treatment in public hospitals on Sunday, 13 of them police officers, one of whom needed surgery to reattach a finger bitten off by a protester. Six of the injured remained in hospital on Monday night, one in a serious condition.
In a statement issued before running battles between protesters and officers across three shopping malls in Sha Tin, the 25,000-strong Junior Police Officers' Association said management should not deploy them to dangerous frontline positions where their safety would be compromised, as was the case during protest violence in Sheung Shui on Saturday.
The force has about 31,000 officers.
"Unless the management is confident that conditions, like its tactics and equipment, can protect the safety and psychological well-being of officers on duty, it should not assign them tasks that may result in injuries or deploy them to dangerous places to minimise their occupational risks," the statement said.
"If the situation does not improve, the association will seek legal advice to find solutions that will better guarantee the safety of officers."
The statement was drafted after at least five officers were injured during the clashes in Sheung Shui, when police tried to clear demonstrators who had blocked roads after a march joined by an estimated 30,000 people protesting against parallel traders in the district.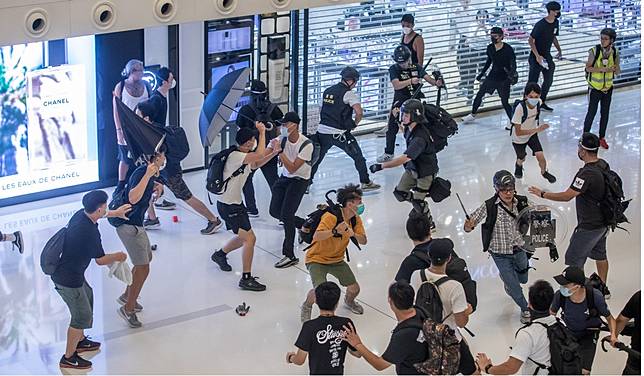 There were even more shocking scenes of violence on Sunday at three shopping malls in Sha Tin following a stand-off in the streets between police and protesters. Officers, vastly outnumbered by the crowd, were attacked with sticks, bottles and umbrellas, while demonstrators were also beaten and pepper-sprayed by police.
Responding to their concerns, Commissioner of Police Stephen Lo Wai-chung pledged in a meeting with four officers' associations on Monday to make their safety the priority when planning strategy.
Lo also condemned the Sha Tin protesters earlier as "rioters", and vowed to track them down.
Forty-seven were arrested during the clashes at New Town Plaza shopping centre after a peaceful anti-extradition protest which drew 115,000 people, according to organisers.
"The mob lost the run of themselves, and their behaviour was horrendous," Lo said.
Police said the protesters who were arrested " 29 men and 18 women " were charged with offences including unlawful assembly, assaulting officers and possession of offensive weapons.
But opposition lawmakers and district councillors accused police of sparking the chaos by blocking exits and going after protesters who had retreated from the streets into the shopping centre and were trying to leave the scene.
"When there are people breaking the law, should police really just allow them to do so? Police were working very hard, but their diligence has only been greeted with accusations," Lo countered.
"When we mount an operation, they will say we are abusing our power, using excessive force. When we stand back, it will become us adopting empty fort strategy, setting up a trap."
While police have officially shown restraint under a government directive to avoid bloodshed, they have also been accused of brutality by protesters and even laying a trap for youngsters with a hands-off approach when they stormed the legislature on July 1.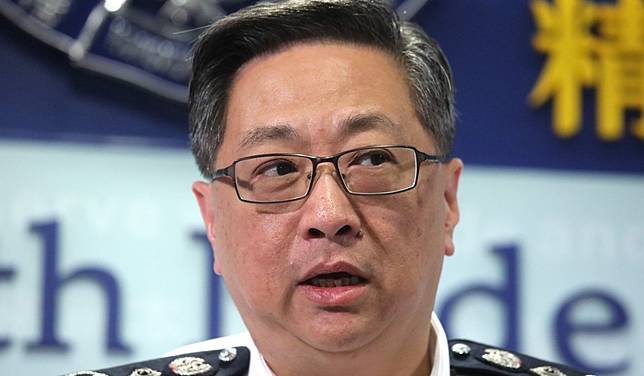 A force insider said that under the Police General Orders, officers could not go on strike or withdraw from an operation without the approval of supervisors.
That was why the association warned it would seek legal advice, he said, as officers could take sick leave to protest silently but those who retreated from an ongoing operation without permission would face disciplinary action.
"The only option left for those who are unhappy with the management and don't want to work with them is to resign," he said.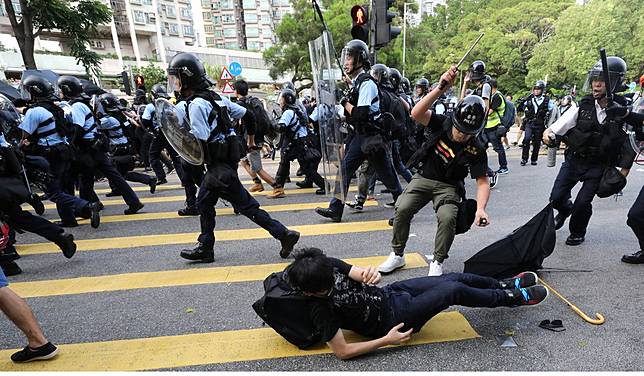 The source said more than 10 officers including constables and inspectors, had quit since last month but it was not clear whether their resignations were related to recent operations.
Monday's meeting between the four police associations and management was sparked by concerns over the safety of frontline officers.
"In the meeting, management promised to make the safety of our frontline officers their priority while planning strategies," another law enforcement source said.
Democratic Party lawmaker James To Kun-sun interpreted the junior officers' statement as an attempt to "protest indirectly and show the government's uselessness in the way it handled the situation politically".
"Police don't want to be sandwiched between the government and protesters and shoulder the political blame on behalf of the government," he said.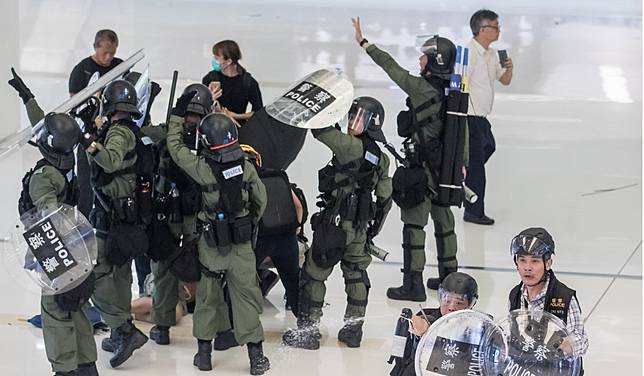 The chief executive on Monday also dismissed suggestions she had tendered her resignation, after the Financial Times cited two people claiming to have knowledge of the situation as saying she had volunteered to step down but Beijing had refused.
"I will continuing to lead my governing team in listening to the voices in society with a more inclusive, open and humble approach," Lam said.
A spokesman for the Chinese foreign ministry's Hong Kong commissioner's office said it had lodged stern representations with "an individual Western media outlet", expressing strong disapproval of "its circulation of false information".
"The central government firmly supports (Lam) … The commissioner's office strongly urges the relevant media outlet to follow journalism ethics, (and) stop circulating fabricated information," the spokesman said.
In another rejection of Lam's efforts so far to make peace with them, the student unions of 11 tertiary education institutions issued a joint statement, criticising the government for failing to respond to protesters' key demands.
"We shall go on to the end, we shall fight in the streets, we shall fight in all districts of Hong Kong, we shall bring the fight from local arenas to international fronts, whatever the costs may be," the statement read. "We shall never surrender."
Copyright (c) 2019. South China Morning Post Publishers Ltd. All rights reserved.