Au Nok-hin requests appeal judges review the case, with his seat in legislature threatened by earlier ruling
Another lawmaker Gary Fan set to make similar court challenge amid uncertainty over the process for holding fresh by-elections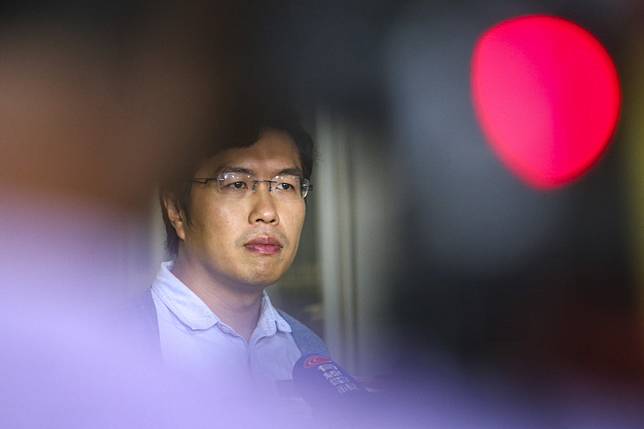 A lawmaker fighting to keep his seat in Hong Kong's legislature has asked a top court to review a landmark ruling on the barring of election candidates.
The bid from pro-democracy politician Au Nok-hin came as the government said it was not planning to appeal their defeat in that case, in which a judge overturned the decision to ban prominent activist Agnes Chow Ting from running in a Legislative Council by-election last year.
The Post has learned another pro-democracy lawmaker Gary Fan Kwok-wai is likely to lodge an appeal by early October against a similar court ruling over the ban of localist Ventus Lau Wing-hong.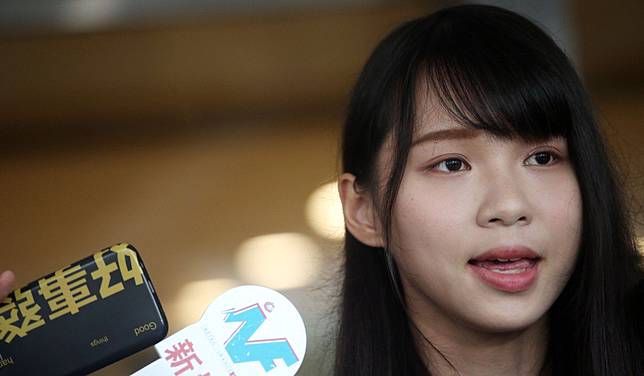 Speaking outside the Court of Appeal on Friday, Au said he hoped judges would clarify when a by-election should be triggered after an election petition is upheld.
He blamed the returning officer for erroneously invalidating Chow's candidacy.
"If such error happens again in the general election, let's say in New Territories East or West constituencies, it could trigger by-elections of multiple seats, then how could Legislative Council even function?" Au said.
The High Court ruled earlier this month that returning officer Anne Teng Yu-yan was wrong to disqualify Chow, of Demosisto, from the by-election " for what the official said was advocating "democratic self-determination" " without giving her the opportunity to respond.
As a result, the judge ruled Au, who ran in Chow's place, was not duly elected at the time.
Election ban on Hong Kong democracy activist Chow overturned
Au said the legal challenge was not about keeping his own seat. He said it was critical to ensure those elected were truly representative of voters.
"The court should therefore exercise discretion to refuse to grant relief to (Chow), as to preserve the voters' genuine voice," Au said.
Au and Fan would continue to hold all their powers as legislators before the Court of Final Appeal delivers any verdicts on the cases.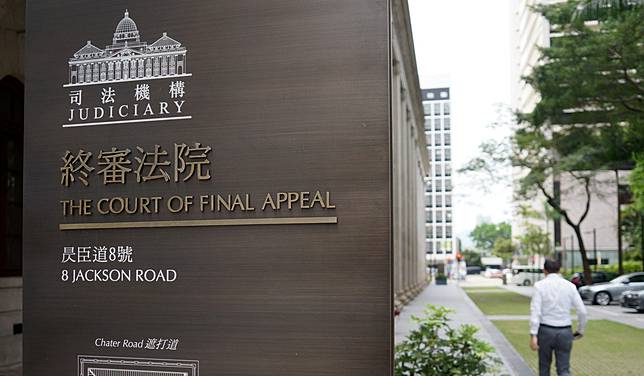 Their challenge however might delay a by-election in their respective constituencies, Hong Kong Island and New Territories East.
In 2018, an appeal application waited 35 days on average before reaching the Court of Final Appeal for a decision on whether to accept the case, with an actual hearing taking an average of 111 days to come to court.
Court overturns by-election ban and declares winner 'not duly elected'
A refusal by the court to give leave for appeal could trigger a by-election, although the elected lawmaker for that poll would only be in office for a few months before the general election in September next year.
For the by-election to go ahead, by law, the courts would have to hand down the final verdict on the appeals by the end of May, however the government's position has been six months' preparation time is required.
The judge in the Chow case on September 2 also stood by the principle that self-determination, a doctrine some have likened to supporting independence, would not be compatible with the Basic Law, the city's mini-constitution which states that Hong Kong is an integral part of China.
Election ban rules 'very clear', Hong Kong leader Carrie Lam insists
NeoDemocrats lawmaker Fan said he was still considering whether to file an appeal.
"Au's appeal could serve as a reference, but in the end it was two separate cases, and the Court of Final Appeal will only consider legal points and whether the public interest is involved," Fan said.
A government spokesman confirmed it would not launch an appeal of Chow's case, but declined to comment on whether it would be involved in the proceedings as an interested party.
Copyright (c) 2019. South China Morning Post Publishers Ltd. All rights reserved.