The growing apathy in the city is dangerous because we cannot make a difference if we are feeling indifferent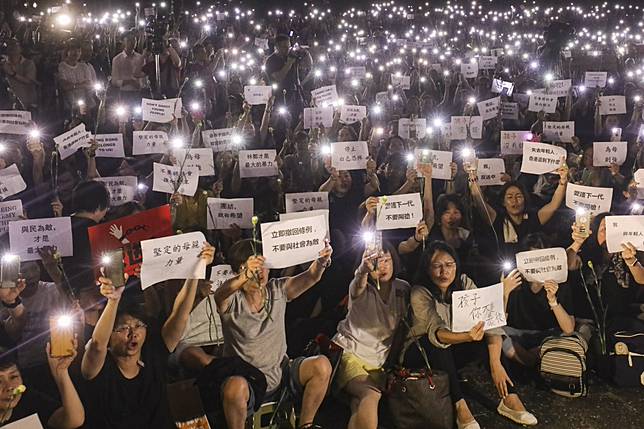 Violence is now, sadly, a way of life for Hong Kong people. After enduring more than four months of unrest, some joke that the population may even have become immune to tear gas and pepper spray.
Many residents seem numbed by daily reports of violent clashes between protesters and police. In some cases, they have even become emotionally desensitised and overwhelmed by a sense of indifference to the problem; this is due to the perpetual violence we continue to experience weekend after weekend.
Apathy is dangerous because we cannot make a difference if we are feeling indifferent. One person might not be able to change the world but even if they could make a dent or change another person's mind, it is still worth trying.
An elderly Hong Kong woman seems to have epitomised this meaningful conviction.
The anonymous 70-year-old woman inadvertently caught the imagination of more than 5 million viewers a few days ago.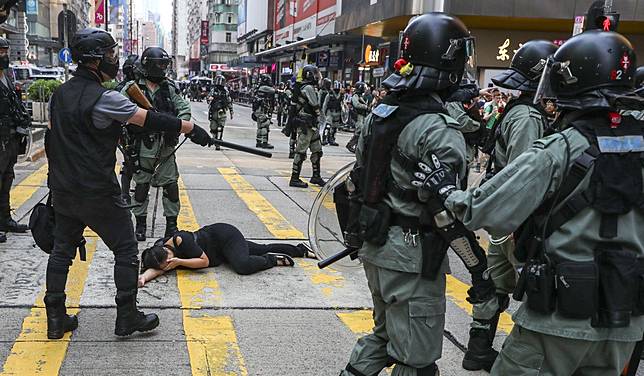 She was captured in a video venting her frustration about the protesters' common tactic of obstructing main roads in the city while she was removing barricades from traffic cones to metal fence barriers and a bucket of bricks in Gloucester Road, one of the city's main roads and a protest hotspot.
Hong Kong was an unhappy city long before protests divided us further
In the video, she repeatedly said she was baffled by the protesters' incessant attempts to block the city's roads.
"Blocking people from getting about, what good is that? What could that achieve? Explain that to me," she said.
And when onlooking protesters told her to leave the scene, she said she was unarmed and asked them to move out of her way because she needed to continue clearing the barricades. She told nearby protesters that she would continue with her efforts even though she knew they might be insignificant.
I don't see her action being motivated by any political inclination. All I saw was her empathy for people caught up in the chaos and who became collateral damage in this mess. She said that blocking the roads did nothing to advance any political cause but only affected people who just want to survive the daily grind, provide for their families and go home at the end of the day.
Her one-woman mission reminded me of the thousands of mothers who in July gathered on a couple of occasions to show their willingness to stand in solidarity with young protesters opposing the now-withdrawn extradition bill, which was the original cause of the protests.
The mothers came out because they feared for the safety of their children and wanted to act as buffers and to shield young people from any retaliation. They also reminded the authorities that these young lives must be treasured.
Maternal sensitivity and empathy are strengths. A mother is always willing to take on everyone's emotions, however difficult, and she is skilled in mending ties and bridging gaps between warring family members.
Mothers offer their time to their children and give their full attention and heart to them. They often ignore their own needs and forego their well-being because they are never their own priority and are always preoccupied by tending the needs of their children.
They are undoubtedly some of the best negotiators in the world " you must have seen how a mother deals with a young child having a meltdown when things are not going their way.
Mothers are also the best mediators to bring peace when two children are fighting fiercely. Therefore, this makes them the best politicians in the domestic and yet often political homescape.
Why police group's use of word 'cockroach' to condemn protesters is baffling and depressing
Their incomparable empathy not only extends to their own children, but to other people whom they see are at a disadvantage and need help. Mothers are fearless when they have to protect and care for their young.
During this tumultuous time, mothers are the silent and underappreciated warriors who possess incredible courage and are also the peacemakers who will make the ultimate sacrifice.
More than ever, our society needs more people with such mother-like characteristics that provide the voices of compassion, empathy, and the power of mediation so that Hongkongers can turn to them for help weathering the storm and seeking safety and comfort.
Luisa Tam is a correspondent at the Post
Copyright (c) 2019. South China Morning Post Publishers Ltd. All rights reserved.