The city's future is being threatened by lawlessness as radicalised youth will not go away even if the current crisis is resolved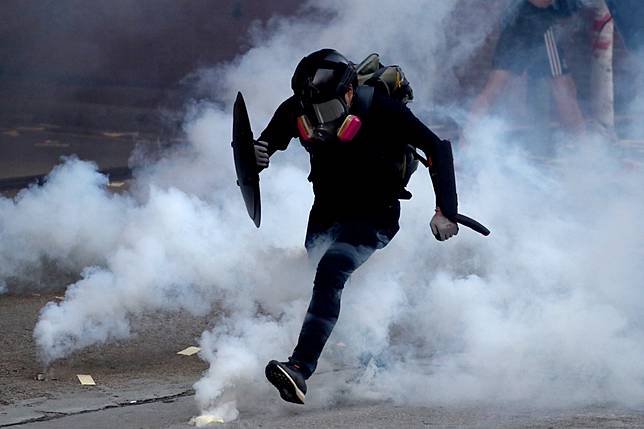 We have been watching a slow-motion train wreck and it's not difficult to see where it is all going. In June, when the protest movement was gathering steam, we were well within Martin Luther King Jnr and Gandhi territory.
Then came July 1 when rioters trashed the legislature. The violent occupation was unprecedented. But targeting government and public utilities such as the MTR still made some sense. After all, it was an anti-government resistance movement.
From August, private property started to become fair game. First it was big mainland Chinese businesses such as banks. Then it was smaller businesses owned by people perceived to be critical of the protests.
Small restaurants and fast food outlets were being labelled as "yellow" or "blue"; and those of the wrong colour were targeted for "renovation".
But the most disturbing turn came when an increasing number of innocent people were severely assaulted for expressing contrary opinions, taking photos or simply being in the wrong place at the wrong time.
It's an unmistakable worsening of violence from targeting public to private property to people.
Rioters are now at the Rubicon as they prove ready to cross the line separating assaulting people to killing them. Pro-Beijing lawmaker Junius Ho Kwan-yiu was stabbed near the heart. A man angry with rioters for trashing his neighbourhood was set on fire and left in a critical condition.
All sorts of businesses, people and their families are being labelled by the protest/riot movement. If they express the "wrong" opinion, donate to the "wrong" cause, or support police, they may be attacked. These can range from online harassment such as doxxing and school bullying to assaults and attempted murder.
Some radical elements of the movement are starting to resemble extremism. Still, you can't blame everyone in it. The trouble is, many peaceful protesters are sticking to their "no splitting and no condemning" position, which means they will continue to tolerate the most extreme violence.
Like it or not, we now have a whole generation of youth skilled in fighting security forces, subverting the government, making weapons, intimidating people, and conducting information warfare.
Even if the current crisis dies down, the most radicalised youth will not just return to normal lives. They will take their war to the next level at the next opportunity. It's not the rule of law, but lawlessness that Hong Kong needs to worry about.
Copyright (c) 2019. South China Morning Post Publishers Ltd. All rights reserved.