Chief Secretary Matthew Cheung says housing projects will benefit about 600 people and possibly improve the 'current social atmosphere'
One project involves HK$99 million for a modular social housing plan designed by Council of Social Service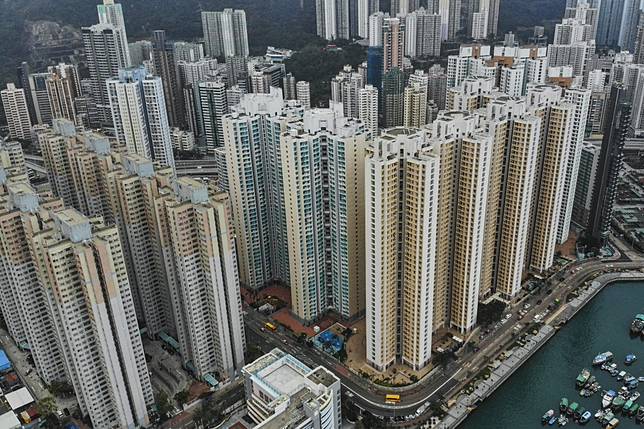 More than HK$110 million has been injected into transitional housing projects that will benefit about 600 people to "bring some warmth to the current social atmosphere", the city's No 2 official said on Sunday.
Chief Secretary Matthew Cheung Kin-chung, writing on his blog as hundreds of thousands of Hongkongers took to the streets again to protest against a divisive extradition bill, said: "The Commission on Poverty, which I chair, passed a number of important poverty alleviation projects last Tuesday to inject a little warmth into the current social atmosphere."
Protesters remained dissatisfied the bill is not officially withdrawn and they want an independent investigation committee to probe police's use of force during the demonstrations.
Chief Executive Carrie Lam Cheng Yuet-ngor had said that after the bill saga, the next three years would be difficult for her administration. But she pledged her team would double their efforts and called for Hongkongers to have confidence in them so they could continue working to expand the economy and improving livelihoods in an effective and pragmatic manner.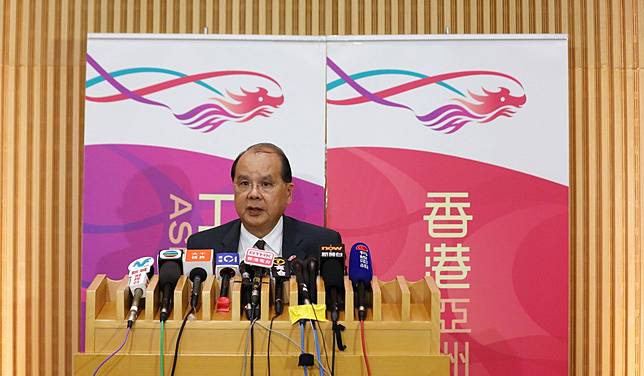 The first project would use HK$13.04 million from the Community Care Fund to revamp the Kowloon City campus of Lok Sin Tong Primary School, which would close down on August 31, into about 50 transitional housing units. This would benefit about 180 people.
Cheung added it was a first for a vacant school to be refitted for such a purpose.
Lok Sin Tong, the NGO running the school, had been waiting to redevelop the space through a government scheme to better use their land.
"The school has 70 years of history so we arranged for our students to transfer (while this site) was redeveloped into a welfare facility with services for the elderly and those with special needs," Alice Lau Oi-sze, chief executive of Lok Sin Tong, said.
It would take a few years for the redevelopment to begin, Lau said, so the NGO decided to participate in the transitional housing initiative so that it would not remain empty.
She hoped their case would provide inspiration for other school operators to follow suit. It was hoped the transitional housing project would be completed in about six months, Lau said.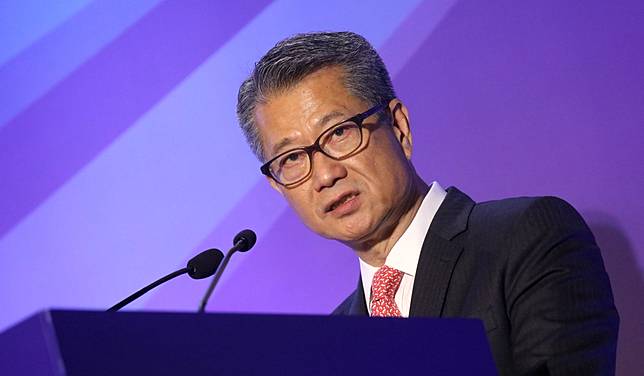 The other project involved HK$99.92 million from the Community Care Fund to support the Council of Social Service on its second modular social housing project.
The council applied to the Lands Department to lease a plot of government land in Sham Shui Po for five years, to construct two four-storey buildings with about 205 units, serving around 420 people.
The tender for construction was expected to begin in the second half of the year, while the construction would take a year, according to Cheung.
To apply for the two transitional housing projects, families generally have to be queuing for public housing for three years or more or living in poor environments.
The wait for Hong Kong public housing was at its longest in 18 years, with families on hold for more than five years and three months to be allocated a flat, according to official statistics released last month.
Financial Secretary Paul Chan Mo-po set aside HK$2 billion in the city's budget announced in February to support NGOs to build transitional housing. These flats provide temporary relief for people stuck in dismal living conditions as they wait for public rental housing.
Secretary for Labour and Welfare Law Chi-kwong said three months later that officials would not rule out using money from the Community Care Fund to continue to support building some kind of transitional housing if necessary for a period of time.
Chief Secretary Matthew Cheung Kin-chung has said that around HK$113 million had been injected into two transitional housing projects, expected to benefit about 600 Hongkongers waiting for public housing next year, to "bring some warmth to the current social atmosphere".
Copyright (c) 2019. South China Morning Post Publishers Ltd. All rights reserved.