US State Department's annual report on human rights in China mentions 'police brutality' in Hong Kong
But city government says police were 'duty-bound to take appropriate actions' to restore law and order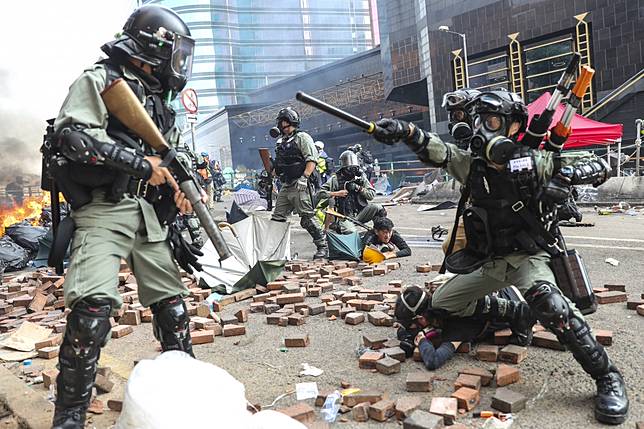 Hong Kong has hit back at a US government report that highlighted allegations of "police brutality" and other human rights issues, stressing that the city's embattled police force has been dealing with unprecedented protest violence.
The State Department on Wednesday issued its annual report about human rights situations in mainland China, Hong Kong and Macau. It touched on the anti-government protest movement that started in the city in June last year, the pro-democracy bloc's landslide victory in the district council elections, and other developments in the city.
"From June to (the) year's end, Hong Kong experienced frequent protests, with some exceeding more than one million participants. Most protesters were peaceful, but some engaged in violence and vandalism," the report said.
"Significant human rights issues included police brutality against protesters and persons in custody; arbitrary arrests; substantial interference with the rights of peaceful assembly and freedom of association; and restrictions on political participation."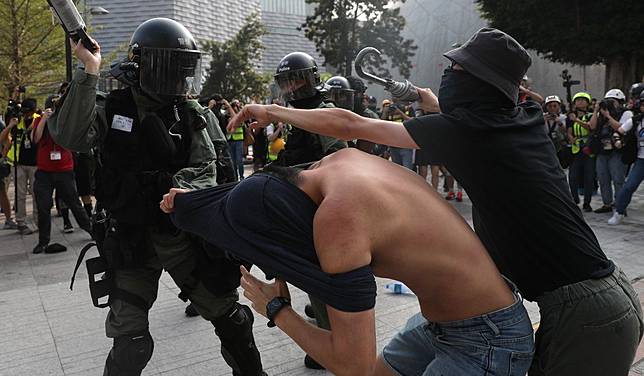 The report was largely factual and the US stopped short of offering clear comments on the allegations that have been made previously by many Hong Kong politicians and NGOs.
Hong Kong blames protesters for police using force after human rights report
"The government's apparent unwillingness to criticise the police force for its actions related to protests, including the force's delayed response to a large July 21 vigilante attack on protesters and commuters, led to concerns that the police force operated with some degree of impunity," it said.
The report was referring to an incident at Yuen Long MTR station, when a rod-wielding mob of about 100 people indiscriminately attacked protesters and passers-by during night time.
The attack provoked a public outcry over the police response, with officers accused of colluding with the aggressors by arriving late to the scene and failing to make arrests at the time.
The US report also said "multiple sources" had reported that suspected Chinese security agents were in Hong Kong to monitor political activists, NGOs, and academics who were critical of Beijing's policies.
There were also "credible reports" that the Chinese agents had monitored pro-democracy human rights activists and journalists in the city, it said.
But it also said there were no credible reports that the Hong Kong government or its agents had committed arbitrary or unlawful killings, as was claimed by some protesters.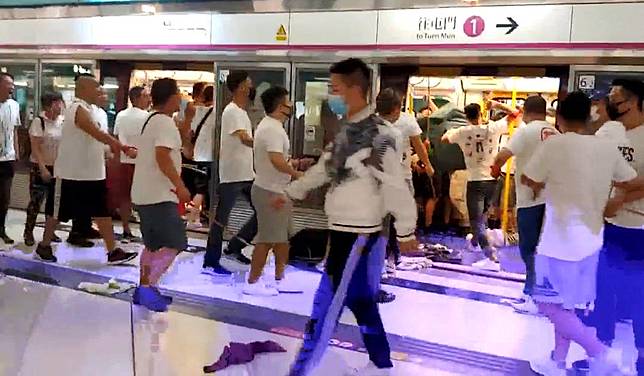 In response, the Hong Kong government said the "degree and extent of violence committed by radical protesters" in the city was "unprecedented".
"Faced with this situation, the Hong Kong police is duty-bound to take appropriate actions, including the use of necessary force, to restore law and order. In the process, police officers also faced threats of serious injuries or even death," it said in a statement early on Thursday morning.
Amnesty International praises Hongkongers for standing up to 'abusive policing'
"For complaints against the police, they will be handled professionally and impartially under a well-established mechanism."
The Independent Police Complaints Council is conducting a fact-finding study on the handling of protests since June last year, the statement said, adding that foreign governments should not interfere in the city's internal affairs.
Demosisto, a Hong Kong pro-democracy group led by Joshua Wong Chi-fung, said the report's wordings were "cautious" but showed that the US government had been collecting evidence of human rights infringements in the city.
Civil society in Hong Kong needs to work harder on collecting more evidence of alleged police brutality to force foreign governments to impose sanctions on the city's government, it added.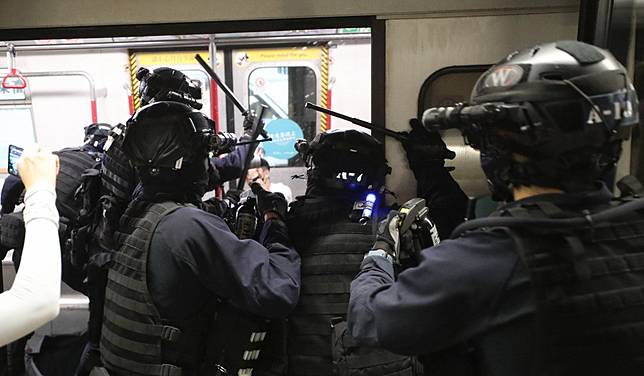 An alliance called the All Party-Parliamentary Group, run by members of Britain's House of Commons and House of Lords, has been collecting evidence of alleged police misconduct during the protests in the city, which was a British colony before July 1, 1997.
Separately, the World Justice Project's latest report, released on Wednesday, put Hong Kong's rule of law status at the 16th place globally out of 128 places, same as last year.
The city remained fifth in the Asia-Pacific region, behind New Zealand, Australia, Singapore and Japan.
But the city's score in some areas has dropped. For example, Hong Kong's ranking in the fundamental rights category dropped by five places to 38th.
The independent organisation is headquartered in the US.
Additional reporting by Alvin Lum
Copyright (c) 2020. South China Morning Post Publishers Ltd. All rights reserved.