With three months of protests leading to more than 1,300 arrests, it is of paramount importance that the courts be allowed to dispense justice freely and fairly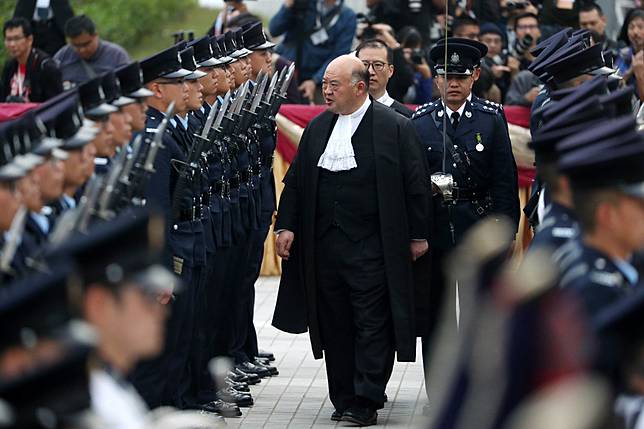 Three months of protests in Hong Kong have led to more than 1,300 arrests. The first cases are now being heard by the courts. It is of paramount importance that the city's independent judiciary is allowed to get on with its job of dispensing justice freely and fairly.
Sadly, the courts are already coming under attack from both supporters of police and protesters. On Thursday, a pro-government group staged a protest outside the Court of Final Appeal attended by about 100 people. It called for Chief Justice Geoffrey Ma Tao-li to step down, alleging that the legal system is biased in favour of anti-government protesters and treats them leniently. There is no evidence to support these accusations which show ignorance of the way the courts works.
One focus of complaints from such critics is the granting of bail. The majority of more than 600 charged so far over the protests have been freed pending trial. This is not surprising. Suspects are presumed innocent until found guilty. If the court is satisfied they will not flee Hong Kong, commit further crimes or interfere with prosecution witnesses, bail should be granted. This is in line with normal legal procedures and has nothing to do with politics.
It is not reasonable to pick out this or that decision and compare it with another. Judicial decision-making is complex, whether granting bail, delivering verdicts or passing sentences. Each case depends on its own circumstances. and requires an expert application of the law. Criticism of the judiciary is often ill-informed and politically motivated. Judges are human and capable of making mistakes. But there is an appeal process to review their rulings and correct errors.
What a Hong Kong protester can expect on being arrested
It will take many months for the protest cases to make their way through the system. They will, no doubt, take place in a politically-charged climate. Anti-government protesters are also targeting members of the judiciary, focusing on those who have denied bail to demonstrators. This is misguided. Judges are not members of one political camp or another. Their role is to rule impartially on the law.
The courts came in for unfair attack and abuse when handling cases arising from the 2014 Occupy protests. Some judges were even threatened. Hong Kong cannot afford to go through that again.
It must be understood that the courts make decisions based on legal principles applied to the facts of each case. It is inevitable that some protesters will be jailed, some given non-custodial sentences and others freed. That is evidence that the legal system is working.
Hong Kong can be proud of its judiciary. The courts must be supported and their decisions respected. Criticism should be rational and informed. The city is already facing extraordinary challenges. If its independent judiciary is undermined, Hong Kong has no future.
Copyright (c) 2019. South China Morning Post Publishers Ltd. All rights reserved.