Government stresses in statement issued well after midnight that Taiwan has no law enforcement power in Hong Kong
Taipei had earlier offered to send police officers to city to collect murder suspect Chan Tong-kai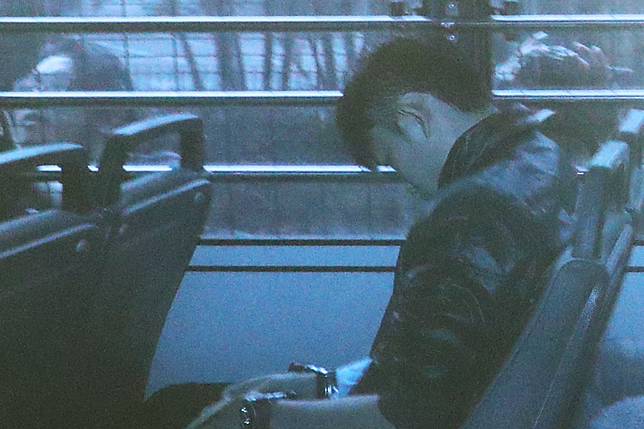 Hong Kong's embattled government has rejected Taiwan's "totally unacceptable" offer to send officials to the city to take back the murder suspect whose case sparked the extradition bill crisis more than four months ago.
That was after Taiwan sent out a second statement on Tuesday challenging Hong Kong to respond to its offer to send police officers and prosecutors over to bring 20-year-old Chan Tong-kai back, also warning that the city would be responsible for the consequences of letting him go free.
"The (Hong Kong) government sees it as cross-jurisdiction law enforcement, which is a disrespect for Hong Kong's jurisdictional power and is totally unacceptable," the government said in a statement issued well after midnight.
The statement went on to stress that Taiwan had no law enforcement power in Hong Kong.
"Chan is Taiwan's wanted person and his surrender decision is voluntary. As he will be a free man after release from jail, the (Hong Kong) government has no authority to impose any restrictive measures on him. He could go to Taiwan accompanied by persons of his choice. Upon arrival, the authority of Taiwan can arrest him."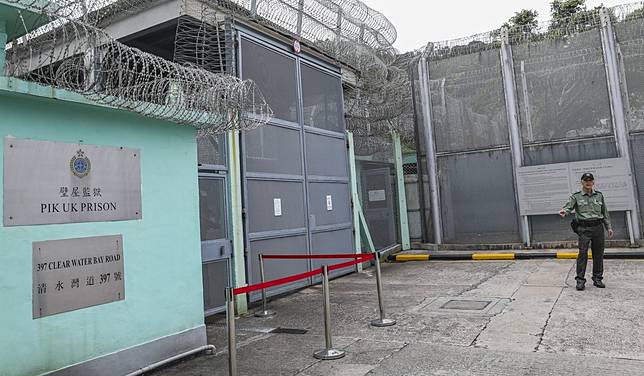 After flatly rejecting Chan's offer to turn himself in to Taiwan " where he is wanted for the murder of his pregnant girlfriend in February 2018 " and insisting that Hong Kong should further detain and prosecute him following his expected release on Wednesday, the island's government on Tuesday afternoon said it was willing to take him back.
Mainland Affairs Council vice-chairman Chiu Chui-cheng held a news conference in Taipei to announce that Taiwan was willing to take Chan into custody because the "Hong Kong government is reluctant to deal with the murder case" and "obviously does not want to exercise jurisdiction".
The prosecution authorities have already set up an ad hoc committee and are ready to send their men to Hong Kong to bring the suspect and evidence backChang Tou-hui, Taiwan's deputy Justice Minister
"We hope the Hong Kong government can assist the officials we will send to Hong Kong in confirming the identity of the suspect before they take him back to Taiwan, to prevent the suspect from fleeing and destruction of evidence," he said.
"We hope the Hong Kong side can swiftly respond to our request to send prosecutors and police officers to Hong Kong to bring back the suspect and relevant evidence so that the case can be resolved smoothly."
The cabinet-level council piled on the pressure with another statement late at night, questioning the Hong Kong government's silence.
"It has been seven hours since we wrote to the Hong Kong government but we still have yet to receive any concrete reply," it said.
"Our side … has already demonstrated our greatest sincerity by making the best efforts. If the Hong Kong government fails to reciprocate with an active response, this may lead to an outcome that neither of us would want to see."
The Hong Kong government hit back in its late-night response, saying: "If the authority of Taiwan is willing to handle Chan's surrender, it should immediately cancel the landing restriction of Chan in order not to contradict the warrant of arrest in force. Now that Chan voluntarily surrenders himself, why should one still be concerned that he will abscond and destroy evidence?"
Chan, who fled home to Hong Kong after the murder last year, will be placed under police protection at his own request when he is released after serving six months of a 29-month sentence on money-laundering charges stemming from the theft of the victim's property and misuse of her finances.
His prison term was reduced by a third for good behaviour, and 13 months of detention before his sentencing was considered as time served.
Taiwan reverses decision on fugitive Hong Kong murder suspect
Hong Kong did not have enough evidence to prosecute him for the more serious crime committed in Taiwan, and his case was cited by Chief Executive Carrie Lam Cheng Yuet-ngor as a key justification for her extradition bill to plug a legal loophole preventing Hong Kong from transferring criminal suspects to jurisdictions with which it lacked a fugitive transfer agreement.
Those jurisdictions would also include mainland China, raising concerns about the fate of Hongkongers sent across the border and sparking a massive public backlash that shows no sign of dying down despite Lam's decision in early September to withdraw the bill.
Before Taiwan's announcement in the afternoon, a senior Hong Kong police officer said that Chan's family had recently approached the force and sought protection for him, citing safety concerns.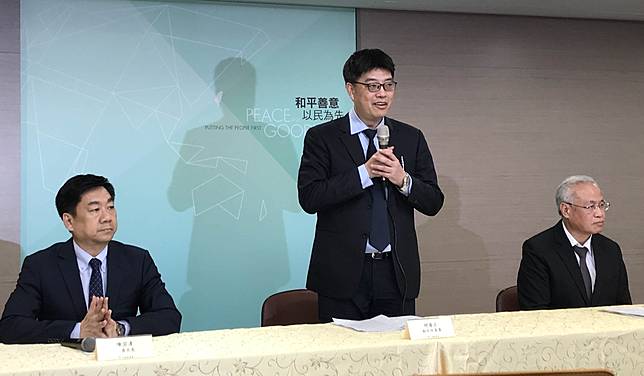 The Post was told that police would pick Chan up after he walked out of Pik Uk Correctional Institution on Wednesday morning and protect him until he left the city.
Taiwan's Deputy Justice Minister Chang Tou-hui said the information and evidence being sought from the Hong Kong side were critical for Taiwan prosecutors to build a strong case against Chan.
"The prosecution authorities have already set up an ad hoc committee and are ready to send their men to Hong Kong to bring the suspect and evidence back," he said.
Chang would not be drawn into whether the suspect would be spared the death penalty, but he said that Taiwan was a signatory to international human rights conventions, which would have a bearing on sentencing.
As to whether Chan could fly to Taipei by himself to surrender, Deputy Interior Minister Chen Tsung-yen said that Chan is under the control of Taiwan's immigration, that his entry to the island needs prior approval from the National Immigration Agency, and that all airlines are required to allow a passenger to board their flights only when they have a visa to enter the island.
Earlier on Tuesday, as Hong Kong was still urging Taiwan to take responsibility and accept Chan's surrender, the city's No 2 official, Chief Secretary Matthew Cheung Kin-chung, urged the island's government not to exploit the case for political mileage.
"Rather than allowing political considerations to override the rule of law and justice, and complicating a simple matter, I hope Taiwan authorities can be pragmatic and proactive. When a wanted man wants to surrender himself, why insist on a mutual assistance agreement?" Cheung said.
Don't put politics before justice, Hong Kong urges Taiwan over fugitive case
"Don't use politics, really, do not try to exploit politics in order to achieve certain gain at the expense, particularly, of justice."
Veteran pro-establishment politician and former Hong Kong security minister Regina Ip Lau Suk-yee saw the island's move as the latest tactic "to embarrass the Hong Kong government", as officials from the island had no jurisdiction in the city.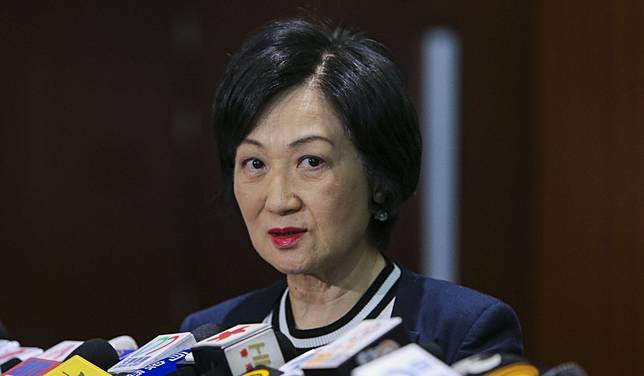 Arthur Wang Zhin-sheng, secretary-general of the Cross-Strait Policy Association, a private research group in Taipei, said that Taiwan officials had made a smart move.
"By offering to send its people to Hong Kong instead of having the suspect coming to Taiwan to surrender, the Taiwanese side not only upholds its jurisdiction over the case, but has also consolidated its status as a sovereign body," he said.
"If Hong Kong says no to Taiwan's proposal, it then has to shoulder the responsibility of allowing the suspect to walk free from murder charges. Also, if Taiwan is able to send police to Hong Kong, in a way the suspect is being brought back to Taiwan under a de facto extradition arrangement."
Copyright (c) 2019. South China Morning Post Publishers Ltd. All rights reserved.