Officials want a tax equivalent to two years' rental income on new flats left empty for more than half a year
Abraham Razack calls for more scrutiny, decrying an exercise in 'fake democracy'
The man representing Hong Kong housing developers in the city's legislature has blasted the government for pressing ahead with a vacancy tax, saying it was not allowing adequate oversight.
Abraham Razack said he would write to the president of the Legislative Council demanding more time for scrutiny.
Razack, of the pro-establishment Business and Professionals Alliance for Hong Kong, said: "When we talk about relations between the executive and legislative branches, does it mean the executive ignoring legislative procedures?"
His strong criticism, delivered on a radio programme on Friday morning, came after the government said it would submit the Rating (Amendment) Bill, better known as the "vacancy tax bill", to lawmakers when Legco reconvenes in October after its summer break.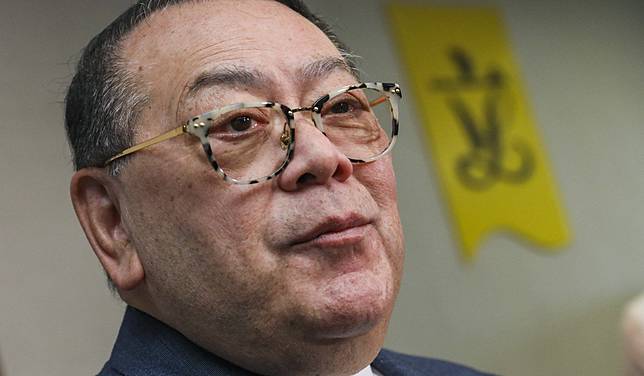 Under the plan, developers would have to pay a tax equivalent to two years' rental income if they leave a newly completed flat empty for more than half the year. A public consultation started last Friday.
The Real Estate Developers Association has urged the government to consider putting the tax on hold, saying it would intensify a slowdown in the property market already buffeted by the US-China trade war and social turmoil which looked set to enter its 16th consecutive weekend.
Razack said the bill had been under scrutiny in a Legco committee since before the anti-government protests broke out in June, and lawmakers had raised different suggestions.
"We have called for them not to use the one-size-fits-all approach, particularly for flats priced over HK$10 million (US$1.3 million), " he said. "But they haven't listened … what is Legco in eyes of this government?"
Public housing group calls for first-home subsidies for young buyers
He decried what he called an exercise in "fake democracy", with the executive branch ignoring the legislature, and said he would write to Legco president Andrew Leung Kwan-yuen, also his party colleague, demanding more time for scrutiny of the bill.
The vacancy tax was announced in Chief Executive Carrie Lam Cheng Yuet-ngor's policy address last year, and is seen as a populist measure in a city that struggles to provide affordable housing.
It would target all newly completed flats left unsold and not rented out for more than six months in a year. Flats would be considered finished a year after the developer obtained an occupation permit. The proposed tax rate is equivalent to two years of rental income, calculated by government specialists and based on market rates.
Officials plan to bring the law into effect three months after Legco passes it, but the date is yet to be confirmed.
The controversial bill has gained support from pan-democrats, though they did not give full support to the government, which is under intense pressure over the protests, sparked by opposition to an extradition bill which it has since suspended and pledged to fully withdraw.
Civic Party leader Alvin Yeung Ngok-kiu earlier said the developers' call for a pause on the tax ignored the severe housing crisis afflicting the general public.
Copyright (c) 2019. South China Morning Post Publishers Ltd. All rights reserved.