Executive with Nan Hai Development says company is ready to sue over loss of multibillion-dollar scheme on national security grounds
Taipei court has begun considering appeal and decision expected in two to four weeks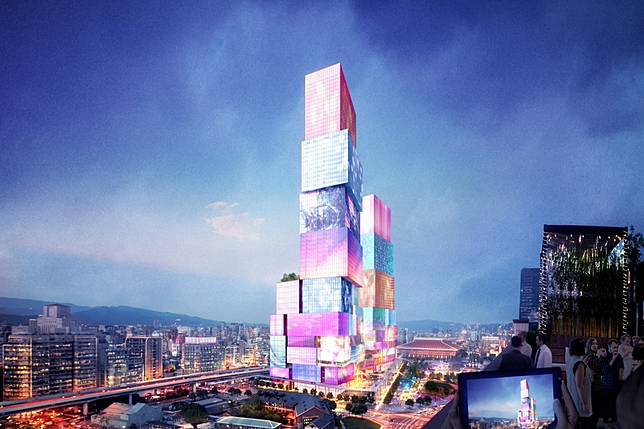 A Hong Kong-based investment company that was blocked from developing a multibillion property development in Taiwan on the grounds it had close links with mainland China says it is appealing the decision and may take the case to court.
Nan Hai Corporation successfully bid for the Taipei Twin Towers project " via its wholly owned subsidiary Nan Hai Development in partnership with Malaysian property developer Malton Berhad " last year only to have the deal halted in June by Taiwan's Investment Commission on national security grounds.
Yang Shu-ling, a spokeswoman for the commission, said at the time that the parent company's financial statements showed that more than half of its board members were from mainland China and that the bulk of the subsidiary's operations and staff were based there.
She said that because the project was located near Taipei railway station " a hub for the city's bus and train links " "the project cannot be carried out by a group with such a close connection with China, which would easily sway the decisions of the company".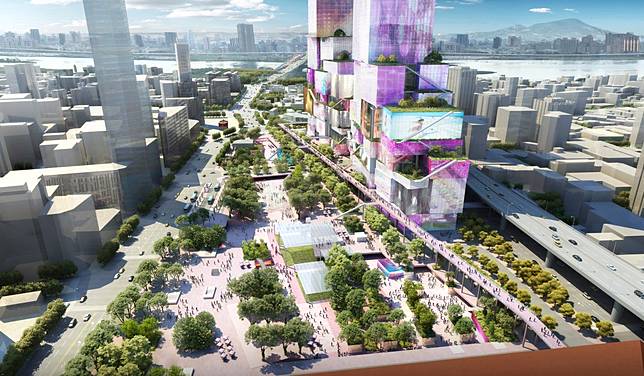 But Peter Hsu, the Nan Hai executive in charge of the project, said his company was now challenging that decision.
"We followed all the legal procedures in applying to construct the Taipei Twin Towers and met every single requirement in the bidding process for which we were finally selected as the most favoured applicant," he said.
"But when we were asked to organise a company in Taiwan to carry out the project in January, the Investment Commission, which was supposed to review our investment case, kept stalling … until late June, when they told us that we could not carry out the project because we had 'close links' with China."
The design for the NT$60 billion (US$1.97 billion) project comprises two skyscrapers that have the appearance of a stack of blocks. The larger of the two has 76 stories and stands 337 meters (1,100 feet), with the smaller one having 56 stories and a height of 280 meters.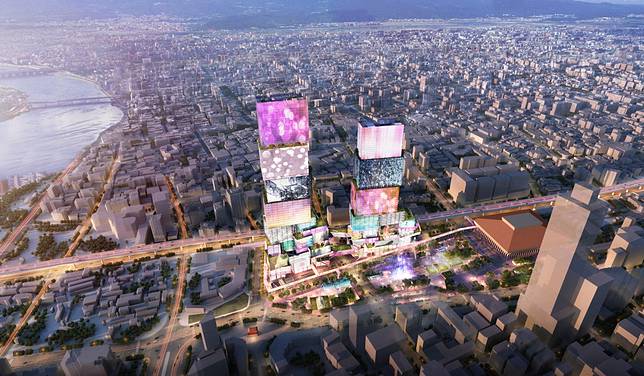 Hsu dismissed the allegations that Nan Hai was a mainland Chinese firm, saying it was "a 100 per cent Hong Kong registered company", but said that like most multinationals " including Taiwan's Foxconn " it had operations in mainland China.
If Taiwan's authorities thought there was a threat to the island's national security, they should not have awarded the contract to Nan Hai in the first place, he said.
"(On these grounds) we have filed an appeal with the administrative court to stop the Taipei city government from awarding the contract to the next preferred bidder (Hongwell Group) until everything is settled," he said, adding that the company was prepared to sue the city government for breach of trust if it gave the contract to Hongwell.
Taiwan presidential hopeful says 'no peace deal with Beijing until threats end'
The administrative court began its consideration of Nan Hai's appeal late last week and a conclusion was expected in two to four weeks, Hsu said.
Former Taiwanese premier Sean Chen criticised the Investment Commission for using political language in determining whether Nai Hai was a mainland company.
"In reviewing the case it must find out whether the company is registered in mainland China and whether any mainland-related groups have a larger than 30 per cent stake in Nai Hai," he said.
Under Taiwanese law, foreign companies are barred from bidding for projects in the self-ruled island if they are more than 30 per cent owned by mainland Chinese investors.
"(But) Using national security concerns and mainland connections is unprofessional," Chen said.
Copyright (c) 2019. South China Morning Post Publishers Ltd. All rights reserved.