Soothsayers offer glimmer of hope for city, saying Rat won't be as savage as the Pig
Hong Kong economy likely to stay bad; Rat expected to be good for Donald Trump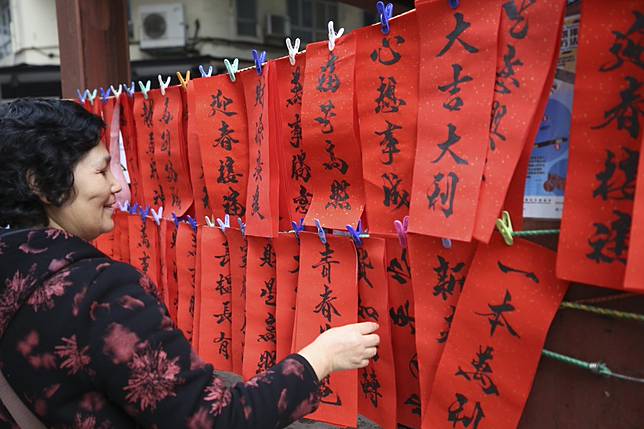 Hong Kong's feng shui practitioners are predicting another uneasy 12 months for the city with the arrival of the Year of the Rat.
But they offer a glimmer of hope, saying the Rat will not prove as savage as the Pig, who arrived this time last year to deliver anti-government protests, chaos, and a sharp downturn in the economy.
Feng shui " literally, "wind" and "water" " is the ancient Chinese art of geomancy, which practitioners use to foretell what lies ahead.
The Chinese zodiac comprises a repeating cycle of 12 years, each with a designated animal possessing its own characteristics, with effects not only on those born in that year, but also on those born under other animal signs.
The arrival of the Metal Rat this year marks the beginning of a new cycle of the zodiac.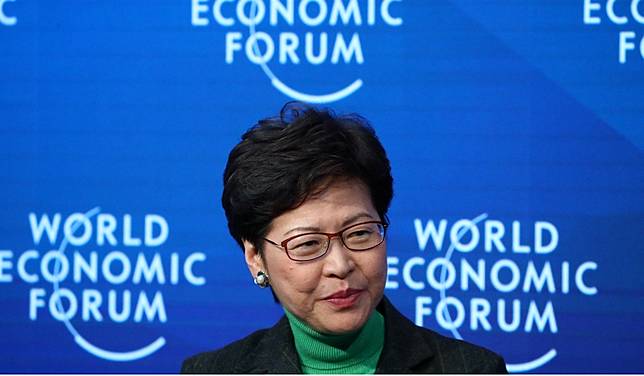 The Post asked some of the city's leading feng shui practitioners what the Rat will bring for beleaguered Chief Executive Carrie Lam Cheng Yuet-ngor, politics, the economy and US President Donald Trump, who is seeking re-election in November.
Better year ahead for 'Rooster' Carrie Lam
The city's leader was born in 1957, the Year of the Rooster. Overall, the Year of the Rat promises to be good for Roosters, particularly in their careers.
Last year, Carrie Lam's sign clashed with the Pig and her boss was also too weak to support herPriscilla Lam
Geomancer Priscilla Lam, who gained prominence by predicting that Trump would win the 2016 US presidential election, expected Hong Kong's leader to remain in her job, despite persistent rumours that she would be replaced over her handling of the ongoing social unrest.
"Carrie Lam faces very big pressure, but the worst is over," she said. "Last year, her sign clashed with the Pig and her boss was also too weak to support her. So, she had a very difficult time over the past 12 months."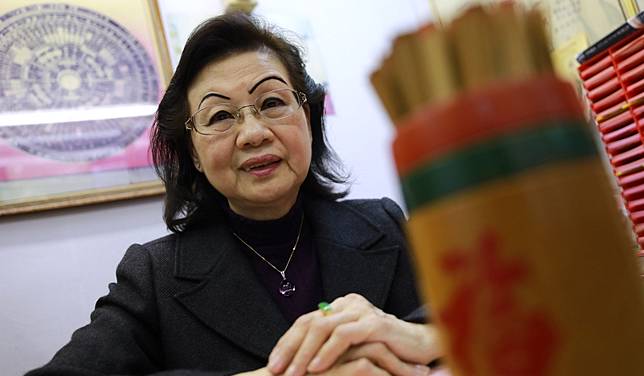 Asked who she meant by Lam's "boss", the geomancer said: "The central government's liaison office."
Beijing's top representative in Hong Kong, Wang Zhimin, was replaced recently by Luo Huining.
"Now Lam's got a new supervisor, and she can get along well with the new boss. She can expect an easier life in the year to come," she said.
Raymond Lo Hang-lap, who has been declared a "grandmaster" by the International Feng Shui Association in Singapore, also predicted a relatively smooth year for Lam.
"She might have a career boost. The moon is present and dominates, and this favours female Roosters," Lo said.
His predictions were based on how the five elements " metal, earth, water, wood, and fire " interact based on the movement of the sun and moon to create auspicious or inauspicious forces.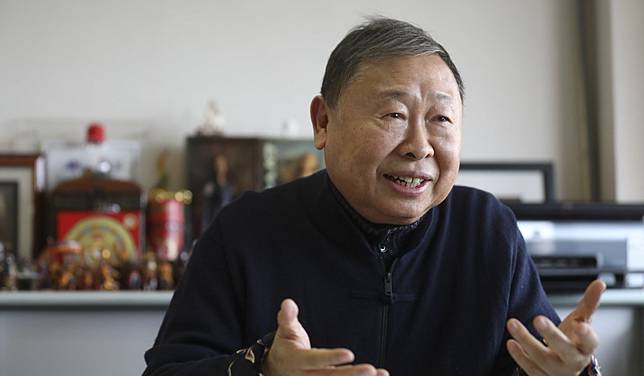 He accurately predicted the death of international terrorist leader Osama bin Laden in 2011 and the break-up of Hollywood stars Tom Cruise and Katie Holmes in 2012.
His advice for Hong Kong's leader: "Stay focused in career and business, and refrain from complacency and making careless mistakes."
Protests: Young Hongkongers still restless
Celebrity geomancer Yunwenzi, or Master Cloud, who last year correctly predicted the rise of a radical social movement and great split in Hong Kong society, said another eventful year lay ahead.
"Young people will feel restless and tend to resort to violence. So there could be more conflict and disputes in society," she said.
Relying on the ancient Chinese art of divination called Qimen Dunjia for her predictions, she said 2020 was represented by an "unrestful dragon" and Hong Kong could expect a lot of ups and downs.
"The internal social disputes will linger, but the atmosphere could turn less tense later in the year," said Yunwenzi, whose clients include Credit Suisse and the designer Vivienne Westwood.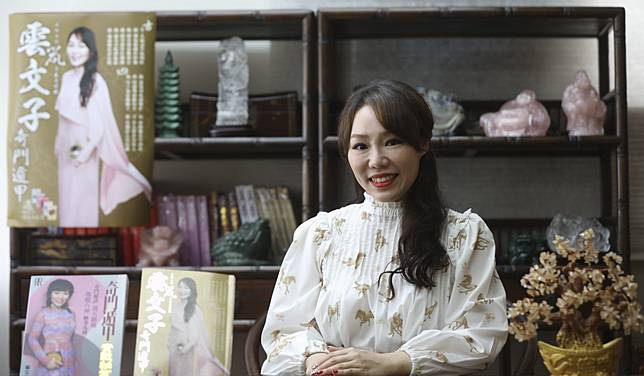 Lo agreed, though his interpretation was based on 2020 being a Metal year while the Rat was a Water element.
Both are "cold" elements and in their effect, people might choose to use violence to achieve their goals.
"But with metal sitting on the water element, the Rat lacks support and is weak. So the unrest will gradually die down," he said.
Eric To Chung-yin, a third-generation master Chinese astrologer, said: "The Metal Rat symbolises a year of change. Change is not necessarily bad. If Carrie Lam can try to change her governance style and perhaps listen more to people's views, the social unrest might be over sooner."
Economy: Good year for some sectors only
The outlook for the economy is not good, the geomancers said, and it all had to do with the water element prevailing.
"The fearful energy of the water element cycle is going to take over and prevail. Pessimism, cynicism, and despair will set in and contribute to the economic recession," Lo said.
The past Year of the Pig marked the exit of the fire element, which will not return until the Year of the Snake in 2025.
Lo said 2020 and 2021 "belong to the water element" and added: "Without the fire element, the general economic atmosphere will remain gloomy and the pace of growth will slow."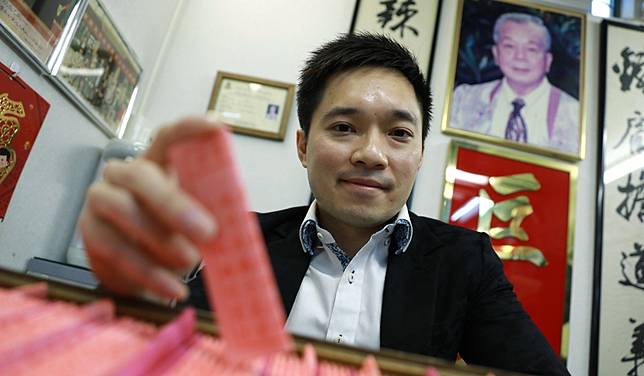 However, he said the fire element prevailed over some sectors such as energy, restaurants and entertainment, and they could expect a better year ahead. But he had no good news for the shipping, transport, and media sectors, saying they could expect hard times.
Yunwenzi had similar predictions, and also expected the US-China trade war to drag on because "the US will stir up more trouble".
There could be some corrections in the first half of the year, but it will gradually pick upYunwenzi
Despite the looming recession, she did not expect Hong Kong's property market to collapse. "There could be some corrections in the first half of the year, but it will gradually pick up. Prices will not drop by more than 10 per cent," she said.
She warned investors there could be "a great impact" on stock markets in the summer and advised them to invest in sectors such as environmental protection, infrastructure and natural energy.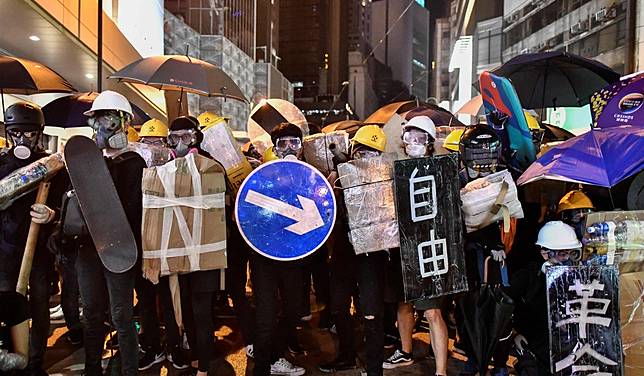 Legco elections: 'Not a big defeat" for pro-Beijing camp
Since Hong Kong's pan-democratic camp swept last November's district council elections, taking control of 17 out of 18 district councils, all eyes are on this year's Legislative Council elections in September.
Like most political observers, Lo expected pro-Beijing candidates to face an uphill battle, though he had these words of comfort for them: "It will not be a big defeat though, not like the district council elections last year."
Priscilla Lam said the pro-government camp would be able to draw on female Rooster Carrie Lam's likely good fortune to perform fairly well in the Legco elections, although she declined to elaborate.
'Dog' Donald Trump can expect a good year
Donald Trump was born in 1946, the Year of the Dog. The Rat Year was good for Dogs, the geomancers said.
"There are several lucky stars on the Dogs' horizon," Eric To said. "Largely, Dogs can succeed in the areas they wish to pursue, but they should pay attention to details in their work, because missing parts can land them in trouble."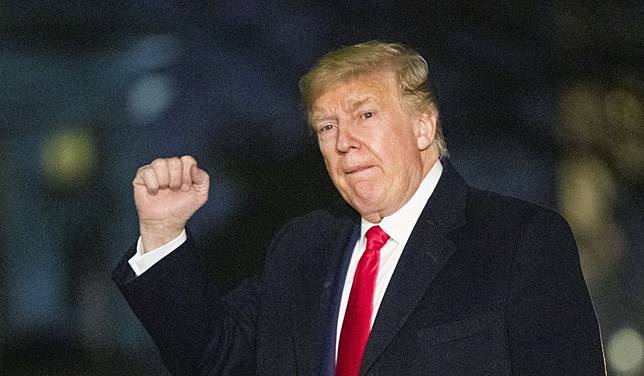 Agreeing, Lo expected the Metal Rat to help Donald Trump survive his ongoing impeachment trial and improve his chances of re-election.
A more cautious Priscilla Lam was not ready to predict the outcome of Trump's bid for a second term.
"Actually, as a president, he is not particularly great. But his rivals were too weak so he made it the last time. Let's wait and see who will emerge as his opponent before assessing his chances," she said.
As for Chinese President Xi Jinping, Lo noted that he was born in 1953, the Year of the Snake, and that might mean not a very good year ahead.
"The Snake clashed with the Pig last year," Lo said. "This year, the clash will continue. So China could very well continue to be under pressure in its economic relationship with the US and the Western world."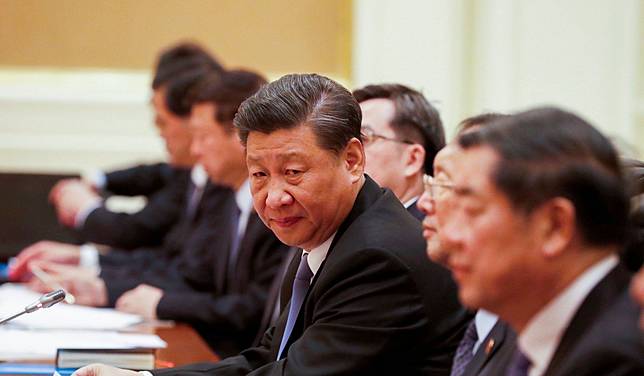 How accurate are the predictions, anyway?
At the beginning of the Year of the Pig last year, few feng shui practitioners foretold the widespread social unrest about to befall Hong Kong, though some insist they saw trouble ahead.
Eric To said: "We did foretell that Carrie Lam would be in deep trouble in the Year of the Pig because the Rooster clashes with the Pig. But the scale of the mess she created was a bit unexpected, I have to say."
To those who dismiss the geomancers' predictions as being no better than guesswork, To has this to say: "People think the purpose of predictions is to tell you exactly what is going to happen, but that may not be 100 per cent the case. The purpose of fortune-telling is to give you information to help you create your own future."
Copyright (c) 2020. South China Morning Post Publishers Ltd. All rights reserved.