Emergency unit doctor appeared distressed during shift in which staff had been talking about anti-government demonstrations
He has been put on leave and staff offered support over the incident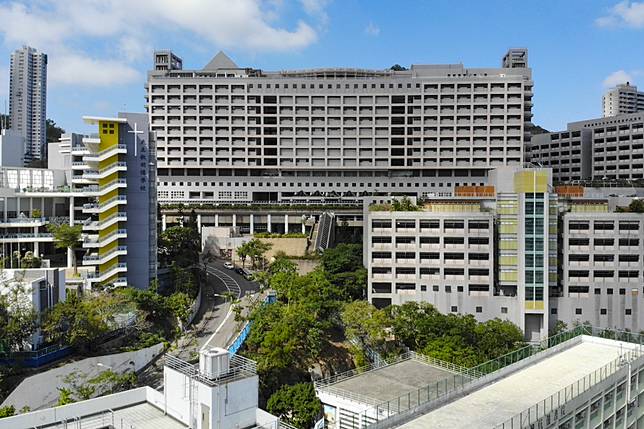 A doctor has been put on leave after he threatened to harm himself with a scalpel in an apparent reaction to a discussion among colleagues about anti-government protests in Hong Kong.
The medic from Pamela Youde Nethersole Eastern Hospital in Chai Wan became emotional during a shift on September 7 when he raised the surgical instrument to his own body, according to a hospital spokesman.
His colleagues at the emergency unit of the public hospital calmed him down and took away the blade. No one was injured.
Battles and brawls in Hong Kong as peaceful protest turns ugly
The spokesman said the doctor did not point the scalpel at anyone other than himself, adding department management had met separately with the doctor and members of staff who witnessed the incident.
The authority did not give details on whether the doctor was agitated by the discussion from a younger doctor and a nurse on the recent human chain protests staged by secondary school pupils, who were calling for greater democracy in the city.
No other personnel in the emergency unit were affected. The incident was reported to the Hospital Authority's head office.
The hospital understood the concern from the staff and held three internal briefings, the spokesman said. The doctor has been on leave.
The incident was referred to in an online community called HA Secrets, which is used by medical personnel at public hospitals under the Hospital Authority.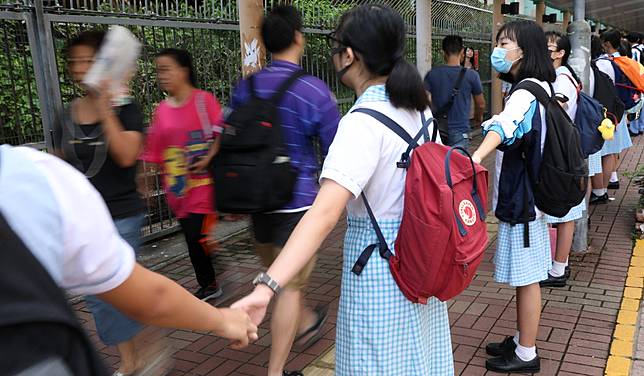 A contributor to the Facebook page said the doctor was a government supporter, adding the incident was shameful for the medical sector.
Hong Kong police pull out of hospital posts, blaming constant abuse
It was said the doctor had threatened the younger medical staff with the scalpel and that other staff immediately took him away. The Facebook user accused hospital management of covering up a crime.
The post said the agitated doctor had been on sick leave and was being taken care of by designated personnel from the hospital.
The spokesman said the hospital would continue to provide support to staff over a different account of the case appearing online.
Copyright (c) 2019. South China Morning Post Publishers Ltd. All rights reserved.