Electoral watchdog rolls out measures to help elections run as planned but warns it has the power to postpone the polls in the event of unrest
Hong Kong leader Carrie Lam renews her appeal to protesters to refrain from violence as city remains tense following clashes with police at universities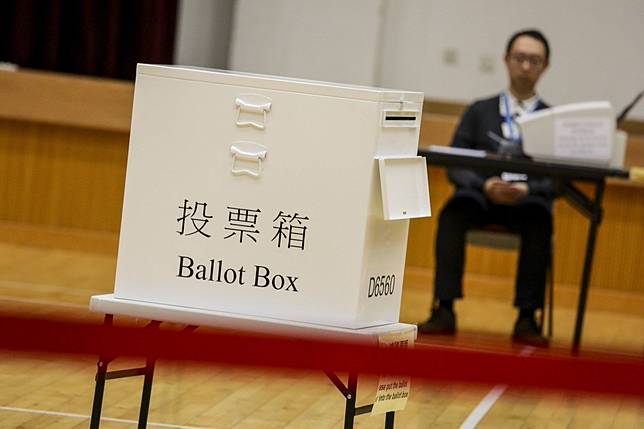 Polling stations will be moved away from universities and extra security guards hired for Hong Kong's district council elections on Sunday, as the city remains on edge following a week of anti-government protests that saw campuses transformed into fiery battlefields.
The security measures were among a raft of changes unveiled by Electoral Affairs Commission chief Barnabas Fung Wah on Tuesday as concerns grow about Hong Kong's ability to hold trouble-free polls after five months of unrest.
The city's leader Carrie Lam Cheng Yuet-ngor renewed her appeal for protesters to call a halt to their violent tactics so that "just and fair" elections could be staged for the local councils of Hong Kong's 18 districts.
But the stepped-up security plans have sparked concern among candidates who fear the last-minute "hasty" changes could discourage Hongkongers from heading to the polls.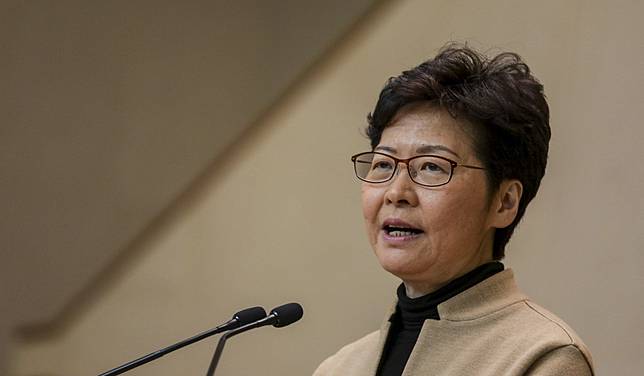 Fung on Tuesday said he hoped the extra work by the electoral watchdog would ensure the elections went ahead as planned on November 24 amid suggestions that authorities could cancel the exercise.
"I sincerely hope and beseech everyone in Hong Kong to uphold the integrity of our elections, which is our long-treasured tradition," he said.
The polling stations to be relocated include one at the Sassoon Road Assembly Hall at the University of Hong Kong in Pok Fu Lam, another at Hong Kong Community College at Polytechnic University in Hung Hom, a voting station at the Jockey Club Primary School inside the Education University of Hong Kong in Tai Po, and booths at the John Fulton Centre at the Chinese University of Hong Kong in Sha Tin.
Hong Kong's district council elections must proceed as planned, European Union urges
The district council polls " the first citywide elections since Hong Kong's social unrest erupted in June " come against the backdrop of escalating confrontations between demonstrators and police as part of a protest movement sparked by a proposed change to extradition law.
The campuses of Chinese University and PolyU have been turned into combat zones in the past week as protesters threw petrol bombs and shot arrows while police officers fired tear gas and rubber bullets.
Hundreds of protesters at the weekend barricaded themselves inside PolyU where they resisted attempts by riot police to enter the campus. Dozens remained holed up inside on Tuesday night looking for ways to escape undetected.
Fung said the extra security guards would be there on Sunday to handle contingencies, and non-canvassing areas set up outside polling stations as safe zones would be expanded to ensure voters were not disturbed or harassed.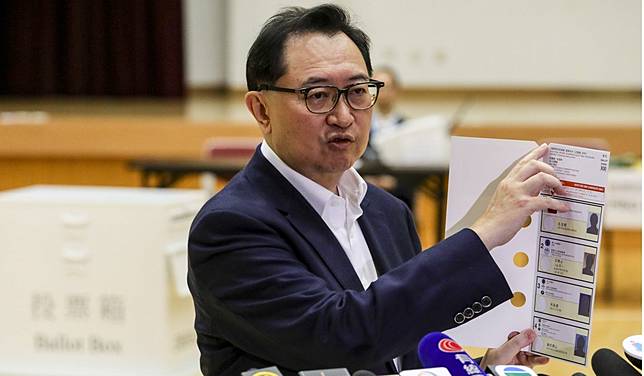 However, he warned that the commission had the power to postpone the polls or vote counting for a week should there be any violence affecting the safety of voters that could not be resolved with a suspension lasting 90 minutes.
Leo Chu Tsz-lok, a candidate with the Democratic Party, the city's biggest pro-democracy party, said the relocation of polling booths was undesirable. The voting station at Hong Kong Community College was hundreds of metres away from the sites of recent protests, he added.
"It is confusing and will affect turnout," said Chu, who is running in East Tsim Sha Tsui and King's Park, which are affected by the changes. Voters in his constituency would be forced to head to a station in Yau Ma Tei, he said.
Hong Kong Chief Executive Lam on Tuesday said her hands were tied when asked if the polls would go ahead.
Chief Executive Carrie Lam vows Hong Kong's district council elections will be held on time " despite mainland media calling citywide peace a prerequisite
"It is not us creating chaos and threats," she said. "We strongly appeal to all, including rioters, to stop violence and threatening acts … If voters cannot cast their votes in a safe environment, it is difficult to conduct a fair and just election."
About 20,000 staff had to be able to safely arrive at polling stations for elections to be held, she added.
A source familiar with the government's position said the administration had never moved on its stance that the elections should be held as scheduled.
But the source said the government needed to monitor the situation and had not set a deadline for a final decision.
"Of course the government won't announce a delay shortly before polling stations open at 7.30am on Sunday. There must be a reasonable buffer of time before the polls start," the source said.
"It's a matter of art, instead of science, when it comes to under which exact circumstances the elections would be delayed."
Another source familiar with the preparations for the elections said officers responsible for each polling station had collected the ballot papers on Monday. They will hold meetings with police representatives on Wednesday to iron out arrangements for Sunday.
Chu is running against incumbent Michelle Tang Ming-sum, who did not respond to requests for comment on Tuesday.
More than 610 ordinary polling stations and 23 dedicated stations will be open for more than 4.13 million registered electors to cast their votes.
Copyright (c) 2019. South China Morning Post Publishers Ltd. All rights reserved.