Officers hindering counsel's defence of those held in recent weeks, says Bar Association chairman in two complaint letters
Police earlier said they respect and protect the rights of people in custody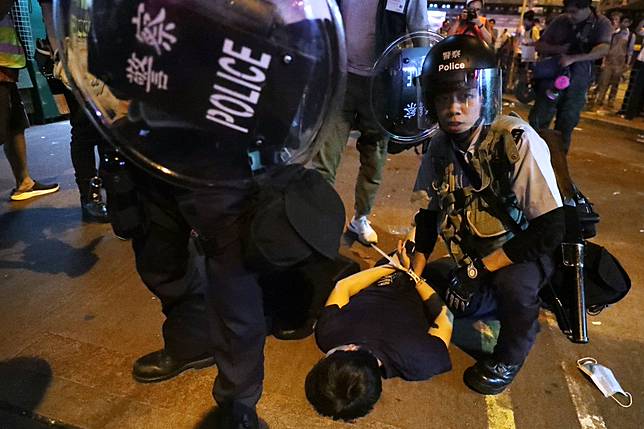 Hong Kong's top barristers have challenged the police chief twice in recent weeks, accusing his officers of obstructing them from meeting those arrested in anti-government protests, the Post has learned.
In two letters sent to Commissioner of Police Stephen Lo Wai-chung, Bar Association chairman Philip Dykes SC listed ways he said officers had hampered the work of barristers, including intentionally misleading them that clients had refused their help.
Frontline officers have also been preventing barristers from visiting clients on the grounds they could not do so without the presence of solicitors or their clerk, Dykes said, adding that was based on a misunderstanding of the profession's code of conduct.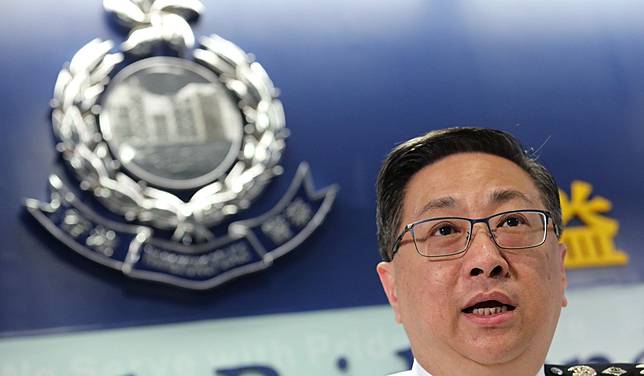 "This is a particular problem that requires your urgent attention," Dykes wrote to Lo.
The two letters, dated late August and on Monday, were contained in the body's latest circular.
While it did not specifically refer to anti-government protesters " opting for the more general term "arrested person" " various barristers said they had encountered those restrictions when dealing with cases involving protesters.
Hundreds of doctors back police over Hong Kong protests
More than 1,450 people have been arrested since the city was first hit by anti-government protests in June.
Angered by the now-withdrawn extradition bill, protesters want the government to meet their remaining four demands, which include holding an independent inquiry into what they see the police's excessive use of force when handling demonstrations.
Lawyer accuses Bar Association of siding with Hong Kong protesters
Nearly 200 people have been charged with a range of offences relating to unlawful assemblies and violent clashes, among other allegations.
The wave of arrests over the civil unrest has raised concerns that those being held might not have access to their full entitlement of rights while in police custody.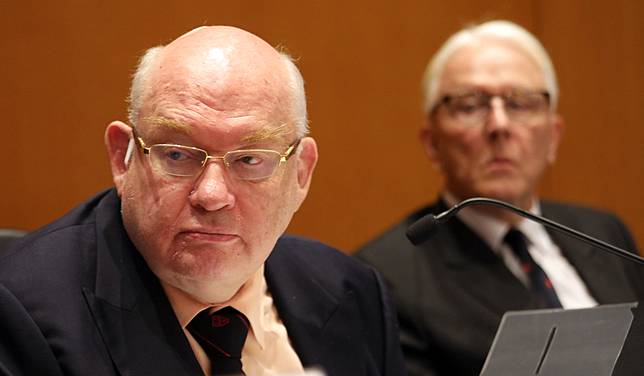 Multiple barristers and solicitors have complained to the city's judges about obstructive behaviour by police when they tried to arrange legal visits to detainees.
Delayed access to clients and deliberately confusing information were among allegations lawyers have made, as documented previously by the Post. A police spokesman guaranteed at the time that it respected and ensured the rights of those in custody.
In one letter dated August 31, Dykes noted that some officers had refused to tell lawyers of the whereabouts of arrested protesters, and denied entry to police stations.
Police chief praises officers, union warns force can use live rounds
Even if they were allowed, the senior counsel said, some police officers had intentionally misled barristers that the detainees did not seek their services, and even directed inappropriate language towards them.
Some barristers also raised difficulties when holding discussions with clients, saying they were denied privacy inside police stations.
"The matters identified above are in derogation of the rights of (arrested persons) to have access to lawyers and for them to receive confidential legal advice," Dykes wrote.
Hong Kong police accused of locking up onlookers at protests
In another letter dated September 16, Dykes called for Lo's urgent attention to police officers not understanding the internal rules of barristers which regulated their conduct, after some members who were not accompanied by a solicitor were refused access to detainees.
The police's practice stemmed from Police General Orders, which states that "a solicitor or a barrister (with solicitor or solicitors clerk)" are "authorised persons" to meet those in custody.
But Dykes said the refusal was a misunderstanding of the Bar's code of conduct, which provides for barristers to meet clients without the solicitor's presence, especially in a criminal case.
He warned that police officers might breach the Basic Law should they prevent barristers from paying legal visits to arrested individuals.
The circular advised barristers to obtain a confirmation form from their instructing law firm and to request the company faxes it to police ahead of a visit.
Jockey Club cancels Happy Valley race meeting over safety concerns
Barrister Chris Ng Chung-luen, of the Progressive Lawyers Group, said the problem of counsel being barred from seeing clients without a solicitor already existed, but added police had taken a more confrontational approach since the outbreak of anti-government protests and access refusal was more common.
"This is not ideal," he said, adding that some arrested protesters already had their statements taken before barristers could meet them.
One barrister, who preferred to remain anonymous to protect his client " an underage protester " recounted an experience when he said was not allowed to set foot in a police station even though he was accompanied by his instructing solicitor's clerk and carried a letter.
The Post has approached police for comment.
Copyright (c) 2019. South China Morning Post Publishers Ltd. All rights reserved.