Transport minister Frank Chan hopeful that early closures of metro system will end in 'one or two weeks'
But that is dependent on behaviour of vandals, he says, who have wreaked havoc on MTR network during violent demonstrations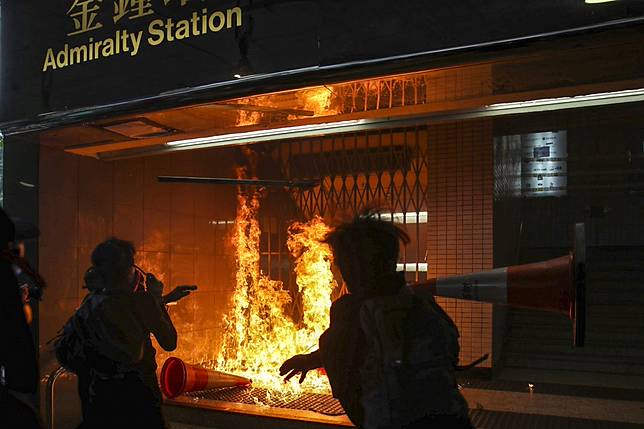 Normal service could resume on Hong Kong's MTR within a fortnight if radical protesters did not attack the railway and its facilities again, the city's transport chief has said.
The metro system has been shutting early over the past week as part of a timetable reduction the MTR Corporation said was in place to allow damage inflicted by hard-core elements of the anti-government movement to be repaired.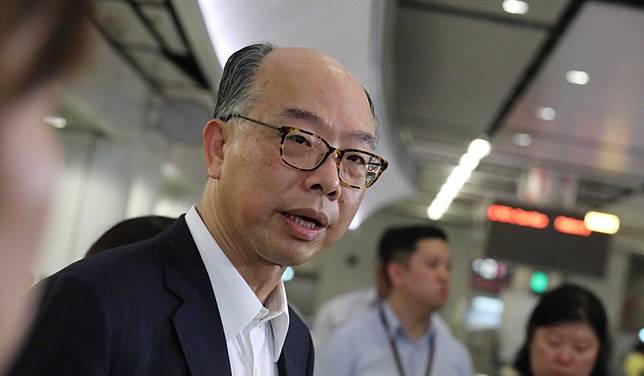 On when the MTR could return to full service, Secretary for Transport and Housing Frank Chan Fan said: "It all depends whether or not there will be more damage (to the network).
"If everything remains normal, with no further attacks or damage, I would say that one or two weeks would possibly be the target (for resuming services)," he said in a radio programme on Friday.
"But if stations are vandalised during the weekends, the wounds would be unable to heal."
The system has been disrupted to varying degrees since October 4, when diehard protesters, angered by the mask ban that took effect the following day, trashed MTR stations in a citywide rampage. Some stations were pelted with petrol bombs.
The entire network was closed on October 5, the first time such a shutdown has occurred in the MTR's 40 years, before services gradually returned after the long weekend.
For the past week stations have been closing at 10pm, about two hours earlier than normal.
MTR ditches election posters to avoid 'political conflicts'
Chan said some damage needed time to fix, such as flooded escalators, adding there had been difficulties in getting hold of components for the repairs.
Since August, some anti-government protesters have accused the MTR Corporation of kowtowing to Beijing and hindering protests by closing stations before assemblies were due to take place.
If everything remains normal, with no further attacks or damage, I would say that one or two weeks would possibly be the target (for resuming services)Frank Chan, transport minister
The allegations spawned a sustained campaign of vandalism against the city's rail operator, with turnstiles and station offices trashed.
The transport minister did not give a definite answer when he was asked if the MTR's decision for early closures would be deemed in breach of the law or performance pledges.
"I hope the public could understand, for such an important transport system in the city, we have to ensure its safety and daily operation. MTR's facilities were seriously vandalised over the past weeks," he said.
On top of regular maintenance, Chan said the MTR needed extra time to fix the damage caused by the protests, adding the corporation only has five hours overnight to do so if it closed at midnight.
"This is the reality and I am not making up excuse," he said. "The workers truly need more time to do the repairs."
The MTR system has become a target during protests that have gripped Hong Kong for more than four months, roused by the now-withdrawn extradition bill, which would have allowed for extradition to mainland China.
Copyright (c) 2019. South China Morning Post Publishers Ltd. All rights reserved.