Some 1,500 barristers have been invited to a brainstorming session
Association will not offer 'a particular solution for politics' sake': chairman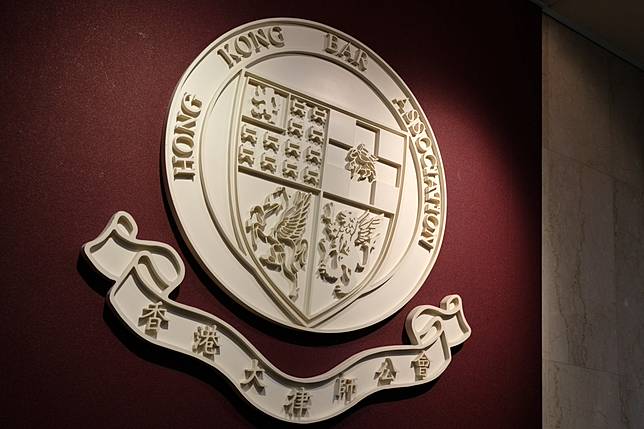 Hong Kong's professional body for barristers is inviting its members to brainstorm solutions to the city's worst crisis, according to its internal circular, as the increasingly violent anti-government protests entered its 20th week with no end in sight.
In the memo sent to the city's some 1,500 barristers, Philip Dykes SC, chairman of the Hong Kong Bar Association, said it was prepared to assist the government in finding a solution.
He planned to meet barristers who were keen to offer solutions, together with his Bar Council's members, on a day to be announced by the end of October. They would then consider the views offered and formulate an approach.
While some feared it would politicise the apolitical association, Dykes stressed it "will not espouse a particular solution for politics' sake".
"This meeting is intended to be a brainstorming meeting to seek members' views on possible solutions to the crisis and how best the Bar can assist the (government) to find a path to its restoration and to reconciliation in the best interests of the Hong Kong community within the (association's) constitutional limitations," he said.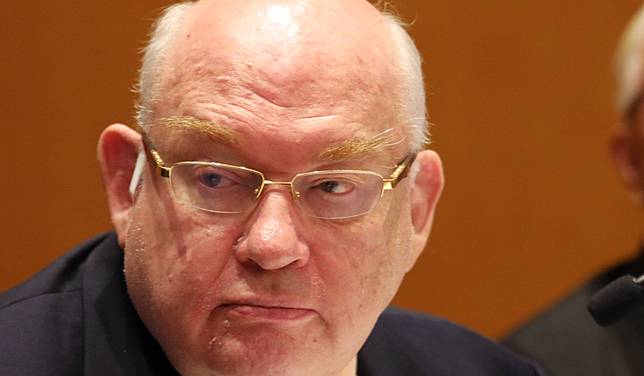 But barrister Ronny Tong Ka-wah SC, a member of the government's top advisory body Executive Council, said the crisis had mostly been a political problem and he did not see a role for the barristers in it.
Hong Kong has been caught up in waves of protests since June, originally trigged by the government's now-withdrawn extradition bill.
Massive peaceful marches have since turned into violent clashes, with radical protesters throwing petrol bombs and corrosives at police while desecrating businesses believed to be linked to mainland China. A protester also slashed a police officer in the neck last week.
In response, police officers deployed projectiles, tear gas, water canons, and shot two protesters with live rounds, hitting one in the chest.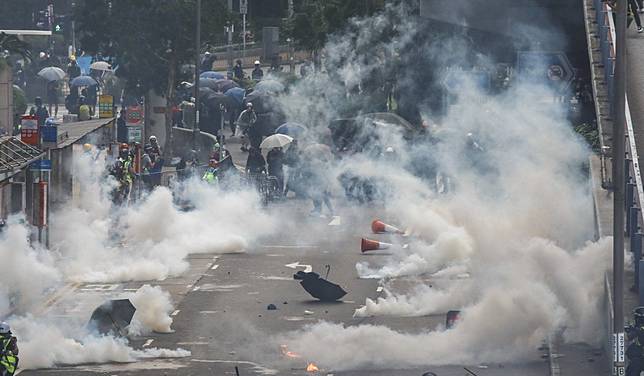 In the circular, Dykes also addressed concerns that the association had been singling out the police force and attacking only the law enforcement. A top criminal barrister recently resigned as one of the association's vice-chairmen after criticising it for not being tough enough on protesters.
Criminal lawyer Edwin Choy opens up on resignation from Hong Kong Bar Association, saying his outlook on protest violence diverged too much from others
Dismissing such suggestions, Dykes said the barristers' group had been denouncing protesters in their past statements.
"The reason why the Bar Council spoke out about the use of excessive police force and failure to protect citizens when required is that it is axiomatic that rule of law embraces the notion that all governments' acts must comply with the law," he said.
"There is nothing more corrosive to the rule of law than violence inflicted on members of the public by apparently unaccountable state agents."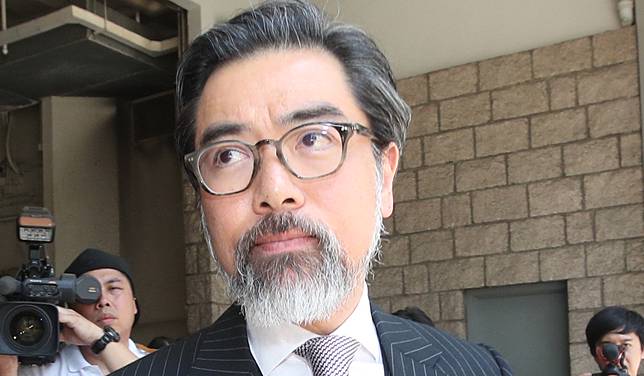 After news of his resignation as vice-chairman emerged over the weekend, Edwin Choy Wai-bond SC wrote to the Post, saying that he decided to part ways with the association because it was "highly reticent" to condemn protesters.
Hong Kong Bar Association has been shamefully silent on protester violence and those who support it
Top criminal barrister Lawrence Lok Ying-kam, Choy's pupil master, however, defended the association and said it spoke rightly on the legal issues and held those in power accountable.
While no violence should be condoned, Lok said, the problem lay "in large part with those in the government" as well as the police force.
He acknowledged that police might have been facing difficulties. However, this was no excuse for a lack of restraint on their part, and deviating from professionalism, he said.
As such, Lok said the association was "not shameful to hold those armed with power, public authority and weaponry to account".
"This is what the Bar Association should do in defending the rule of law," he said.
Dykes said he valued Choy's contributions. "I hope that he will return to the council one day."
Additional reporting by Alvin Lum
Copyright (c) 2019. South China Morning Post Publishers Ltd. All rights reserved.