As the chairman of Lingnan University's council, Auyeung wrote plea letter for former student leader convicted of unlawful assembly in 2016
He says it is normal for educator to help students in need, but considers the timing unfortunate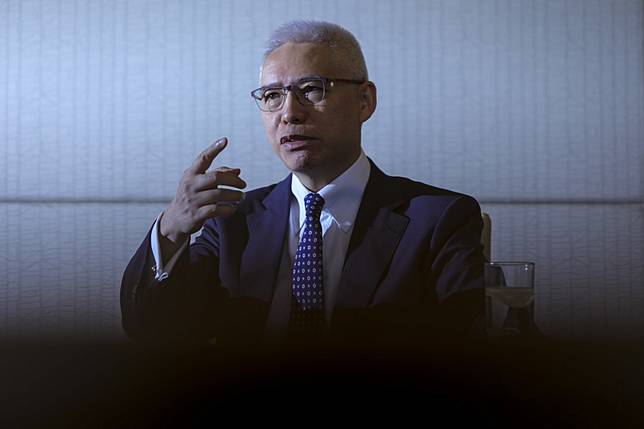 A misjudgment over Hong Kong's unfolding political crisis landed the city's new rail chief in hot water with Beijing loyalists, who accused him of supporting rioters, he revealed to the Post on Thursday.
Rex Auyeung Pak-kuen, the chairman of Lingnan University's council, wrote a plea letter around June or July for a former student leader convicted of unlawful assembly in 2016.
"As an educator and council chairman, it is normal to write plea letters when students approach me for help.
"I asked the judge to consider the young age of the convicted when sentencing. I was not saying what he did was right," Auyeung said.
"The timing was unfortunate. It was a misjudgment."
Cheng Pui-lun was on September 11 sentenced to two weeks imprisonment, suspended for a year, for unlawful assembly during a protest against Beijing's interpretation of Hong Kong's mini-constitution, Basic Law, in 2016.
Seven other pro-democracy activists were sentenced on the same day over the incident.
Hong Kong MTR chief denies bowing to Beijing's orders on protests
When it was later discovered Auyeung had written the plea letter, criticism of the rail chief began circulating online.
It came at a particularly sensitive time, when anti-government protesters, opposing a withdrawn extradition bill that would have allowed the transfer of fugitives to mainland China among other jurisdictions, have begun targeting MTR stations.
Overseas experts to be roped in on investigation into MTR derailment
In early August, mainland state media denounced the rail giant for helping what they called rioters by arranging special trains during protests and pressed the corporation to go tougher.
"When writing the letter, I was only thinking about the unlawful assembly in 2016 and I did not consider the existing political circumstances," Auyeung said.
"The sentencing of 14 days with a suspension of a year means it is not a crime of riot, which carries an imprisonment of up to 10 years."
Auyeung, 67, who took office at the rail firm on July 1 on a three-year contract, insists he is "not interested in politics".
Protesters disrupt Hong Kong's MTR train services with non-cooperation campaign
The university's president Leonard Cheng Kwok-hon also wrote a plea letter for Cheng.
The protest movement passed 100 days earlier this week and shows no sign of abating, even after the government announced on September 4 that it would formally withdraw the bill.
Copyright (c) 2019. South China Morning Post Publishers Ltd. All rights reserved.