In the first of a four-part series looking ahead to November's district council elections, we examine what is at stake for both sides
Pro-Beijing candidates fear severe backlash for supporting extradition bill that sparked months of turmoil, but the pan-democrats' bid to flood the polls with candidates may come to nothing if election is called off
Hong Kong's pro-democracy camp is going all out to contest November's district council elections, with plans to field a record number of close to 450 candidates.
Its aim is to prevent a repeat of 2015's elections, when more than 60 pro-establishment candidates won unopposed.
Ongoing anti-government protests, now in their fifth month and increasingly violent, have bolstered the pro-democracy camp's hopes of doing better this year.
Hong Kong has 18 district councils made up of a total of 452 constituencies, and all are dominated by the pro-establishment camp.
The councils range in size from 13 seats in Wan Chai to 45 in Yuen Long. Wan Chai's district council has the most skewed power balance, with only one pro-democracy member. The situation is more even in Sha Tin, where the council has 19 from each camp and a centrist member.
Our tactic is to try and field as many people in the 452 constituencies as possibleAndrew Chiu, convenor of Power for Democracy
"Our tactic is to try and field as many people in the 452 constituencies as possible, no matter whether they are from pro-democracy parties or our district-level allies and fresh faces," said Andrew Chiu Ka-yin, convenor of Power for Democracy, a group which has been encouraging cooperation in the camp.
There are 4.13 million people over 18 registered to vote, an increase from 2015's 3.69 million. Those under the age of 36 make up 24 per cent of all voters, while those between 36 and 55 amount to 33 per cent. Twenty-nine per cent are aged 56 to 70. The rest are over 71.
The democrats, however, face uncertainties in the run-up to the November 24 polls. Some candidates may be disqualified because of protest slogans they have posted on social media.
In the wake of attacks on pro-establishment councillors' offices, there is now also talk that the government may call off the elections, citing safety concerns. There have also been physical attacks on at least four pro-democracy camp candidates, including the League of Social Democrats' Jimmy Sham Tsz-kit, who was assaulted by men with hammers.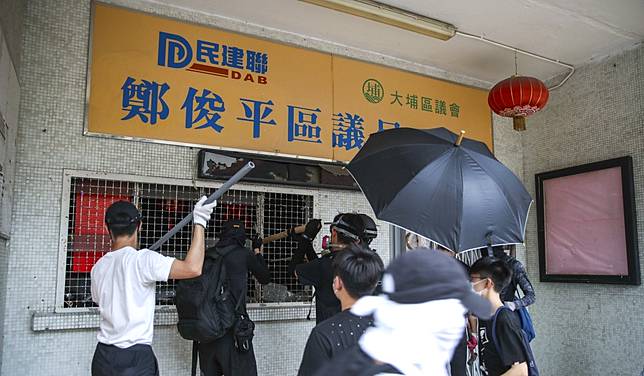 What does the district council do?
District councils are regularly consulted by government departments on community-level affairs, such as transport and facilities.
Some also tackle regional issues, such as noise complaints related to mainland Chinese performers in Tuen Mun and Mong Kok.
Councillors are not required to work full time and are paid a monthly remuneration of HK$33,950 (US$4,329), on top of other allowances.
As of October 2019, 24 of 69 sitting lawmakers at the Legislative Council also serve as district councillors.
Although they have no power to pass legally binding motions, they are considered an important battleground for regional influence and the opportunity to be part of the exclusive group that elects Hong Kong's chief executive.
The city's leader is elected by a committee of about 1,200 individuals, including 117 district councillors.
Councillors are chosen for the committee through a block-voting process conducted among themselves, so the camp with more district council seats can sweep all 117 seats.
District councillors from both camps also have a role during Legco elections, when they act as campaign officers for candidates running in their areas.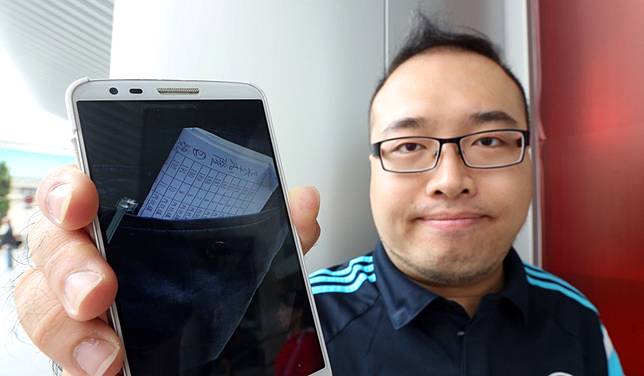 What happened last time?
In the 2015 elections, close to 120 pro-democracy candidates were elected to the district councils.
Since January 2017, Chiu's Power for Democracy group has been working with democrats to find candidates for all 452 constituencies this year.
This has meant dealing with disputes between democrats eyeing the same constituency, to persuade allies to avoid ending up on the same ballot paper and splitting the vote.
The Democratic Party, most prominent in the pan-democratic camp, has 37 sitting district councillors, followed by the NeoDemocrats' 13.
The camp also has about 40 independents in district councils.
The group held rounds of non-binding preliminary elections so local residents could pick the pro-democracy camp candidate they supported.
Not everyone is willing to step aside, so the pro-democracy camp still risks doubling up in about 30 constituencies.
With the nomination period closed since October 14, candidates have been out campaigning.
Some pro-establishment candidates may still run uncontested should their opponents be barred from entering the polls over the compatibility of their political stances with the Basic Law, dubbed the city's mini-constitution.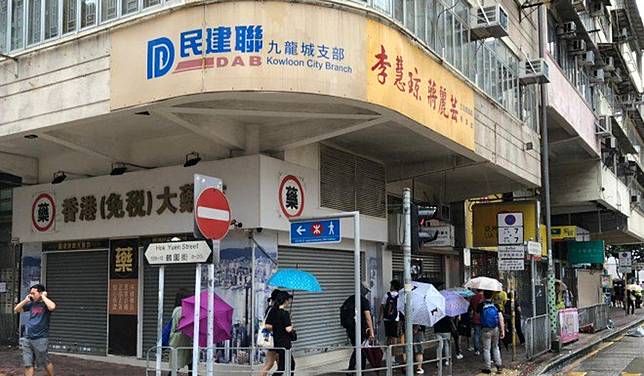 People in the pro-democracy camp said the cooperation between political parties and independent pro-democracy candidates had been encouraging.
Established district councillors from the Democratic Party have been sharing office space and electorate data with independent candidates, while the Civic Party has endorsed unaffiliated candidates and is helping them to canvass support.
So far, at least six pro-democracy candidates have been questioned by election officers on their political beliefs after posting a popular protest slogan on social media: "Liberate Hong Kong; Revolution of our times."
Why chanting popular protest slogan could sink chances of election hopefuls
Others were questioned about their stances on Hong Kong independence and advocacy of democratic self-determination.
It was unclear whether their answers would stop them for contesting the polls. In previous elections, returning officers disqualified candidates, ruling that they had no intention of upholding the Basic Law.
On Monday, Tommy Cheung Sau-yin, who was questioned over the slogan, had his candidacy confirmed. As of Sunday, at least half a dozen applicants from the pro-democracy camp have not had their candidacies confirmed.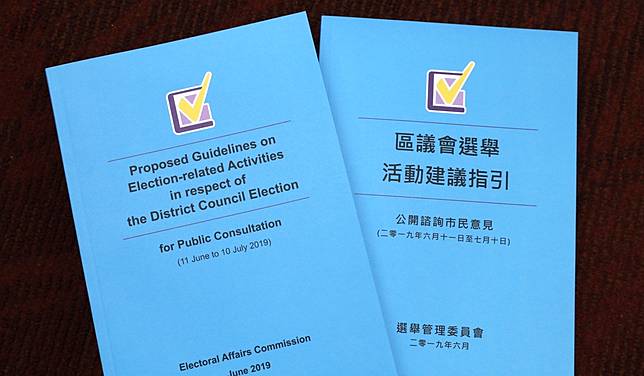 Pro-establishment feels the heat
On the other side of the political divide, parties in the pro-establishment camp are bracing themselves for what are expected to be the toughest district council elections yet.
The camp is suffering a backlash in public opinion for supporting the government's doomed extradition bill, which triggered the ongoing protests in the city.
The largest pro-government party, the Democratic Alliance for the Betterment and Progress of Hong Kong, is fielding 179 candidates in the November polls. In 2015 it won 115 seats in district councils.
Although they dominate all 18 districts, some in the bloc are already considering the worst-case scenarios which would see them losing most seats, which in turn would mean losing the seats on the committee that elects the chief executive.
They are creating a sentiment that the situation is unfair (to the pro-government camp), to justify cancelling the electionMa Ngok, Chinese University political scientist
The bloc has stopped short of calling for the polls to be postponed, but has urged the authorities to do more to safeguard the fairness of the election process, claiming that some volunteers fear being attacked.
Chinese University political scientist Ma Ngok warned that the pan-democrats' efforts might come to nought as the city's leader and pro-government politicians appear to be leaning towards cancelling the polls.
Ma noted that Chief Executive Carrie Lam Cheng Yuet-ngor spoke last Tuesday about vandalism at the offices of pro-government politicians, but omitted to mention physical attacks on pro-democracy candidates.
Lam said more than 150 offices of pro-government individuals had been vandalised.
Ma said: "They are creating a sentiment that the situation is unfair (to the pro-government camp), to justify cancelling the election."
However, the veteran scholar of local elections pointed out that there had been death threats against candidates in the past, but that never resulted in the government calling off the elections.
Additional reporting by Kimmy Chung
Copyright (c) 2019. South China Morning Post Publishers Ltd. All rights reserved.