Officers lay in wait in a Tin Shui Wai car park before swoop on 29-year-old man, who was arrested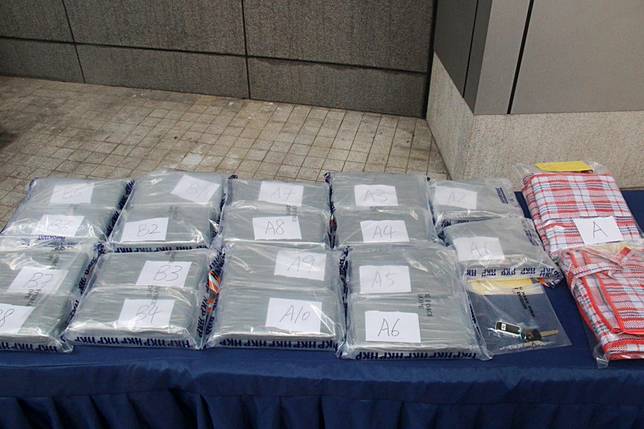 A man was caught with HK$25 million worth of suspected cocaine in his car boot during a police operation in northern Hong Kong, the force said on Monday.
Acting on a tip-off, officers from the Narcotics Bureau lay in wait in the car park of Tin Fu Court, Tin Shui Wai, on Sunday morning.
At about 10am, they swooped into action and arrested a 29-year-old man, a force spokesman said.
"Inside the boot of his car, police seized 18kg of suspected cocaine," he said. "The haul has an estimated street value of HK$25 million (US$3.2 million)."
Customs looks to AI to smash drug trafficking in Hong Kong
He said investigation showed the drugs were destined for entertainment venues in Kowloon and the New Territories.
He said police were still investigating the haul's source.
As of midday on Monday, the suspect was being held at police headquarters in Wan Chai for questioning and had not been charged.
According to official statistics, customs and police seized 1,014kg of cocaine in the first six months of 2019, nearly three times the 355kg local authorities uncovered in the same period last year.
Copyright (c) 2019. South China Morning Post Publishers Ltd. All rights reserved.