In letter posted online, group says protests are only way to 'express our discontent'
Mainland Chinese students also release letter to Chinese University president Rocky Tuan accusing him defending 'violent protesters'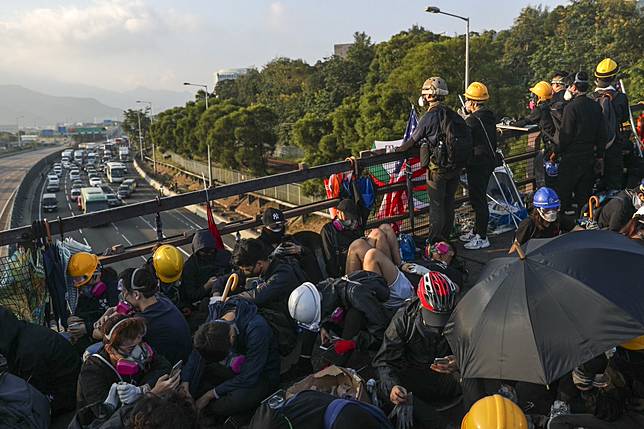 A group claiming to be Hong Kong students has apologised for disrupting traffic in the city over the past few days, but said it was the only thing they could do to vent their anger against the government and police.
A link to a Google folder was posted on the LIHKG site on Saturday morning. In the folder there were more than 100 copies of a letter of apology, allegedly written by secondary school and university students. The Post has been unable to verify the identity of the people who copied them.
In the past week, protesters engaged in clashes with police outside Chinese University (CUHK), and other university campuses, and blocked roads at multiple locations, in some of the worst violence during the civil unrest which is now in its sixth month.
The escalation in violence prompted hundreds of mainland Chinese students to leave the city earlier this week, and a group claiming to be CUHK students from the mainland issued an open letter to university president Rocky Tuan Sung-chi, accusing him of protecting violent protesters.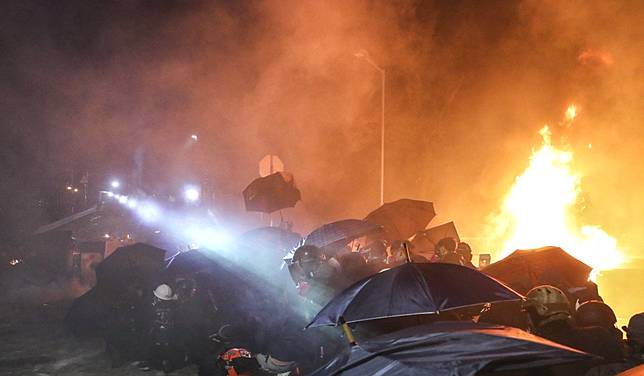 In the letter of apology, the writers, who signed themselves "an egg in front of a solid wall " a real Hongkonger" said: "We are sorry for the inconvenience caused by the traffic congestion. Please accept our sincere apology.
"Unfortunately, it is the only thing we can do to express our discontent towards the HKSAR government at this frantic moment."
The writers also accused the government of turning a deaf ear to their demands, and "persecuting" Hong Kong people.
"Countless amount of tear gas, rubber bullets, beanbag bullets and real fire bullets are also fired at protesters," they wrote. "By now, immobilising the traffic is the only way to express our anger towards the infuriating police brutality, and we hope the government will give us an acceptable solution towards our demands."
Roads reopened, barricades removed as uneasy calm hangs over city
The letter also listed eight incidents, which took place from June 12 to Tuesday, they were angry about.
They said on June 12 the government had defined a "peaceful assembly as a riot", while this past Tuesday, police officers "broke into the Chinese University of Hong Kong and attacked university students from day to night with over 1,000 tear gas (rounds)".
The city's embattled leader Carrie Lam Cheng Yuet-ngor has said the unrest on June 12 was a "riot", as protesters used sharpened iron poles and bricks to attack police outside the Legislative Council building on that day.
On Tuesday, protesters hurled hundreds of petrol bombs and police fired more than 1,000 rounds of tear gas and rubber bullets.
Senior Superintendent Wong Wai-shun later said the only goal of the operation was to prevent anyone from throwing objects from a bridge leading to the university, onto the Tolo Highway below.
In the letter to Tuan, the writers asked why the university president had never openly criticised violent protesters who committed criminal offences, and attacked mainland students.
"You are supposed to be the person that we would depend on and trust most," the wrote. "Why did you rather sacrifice the interest of students who wanted to focus on their study, in order to defend the so-called 'freedom and democracy' of violent protesters?"
They urged Tuan to strictly implement the university's regulations on students' behaviour, treat all students fairly, show more respect to mainland students, and protect their safety.
Copyright (c) 2019. South China Morning Post Publishers Ltd. All rights reserved.