A journey back through time to look at significant news and events reported by the South China Morning Post from this week in history
A man giving a "lesson" in dying, a killer walking around with the heads and hands of his victims, and a human rights commission in Toronto defending a female Santa made the headlines 40 years ago this week.
December 2, 1979
● Experts arriving in Hong Kong to help South China Sea oil exploration projects rejected offers of accommodation in mainland China. They complained that facilities up north were substandard which meant that the hundreds of oilmen " all on top-rate expatriate terms " would be adding to pressure on the city's domestic accommodation shortage. The experts came from the United States, Canada, West Germany, Sweden and Brazil.
December 3, 1979
● Government predicted that Hong Kong's population could reach 10 million by 1991 if legal and illegal immigrants from China continued unabated. And by 2001, it could be as high as a staggering 14.3 million.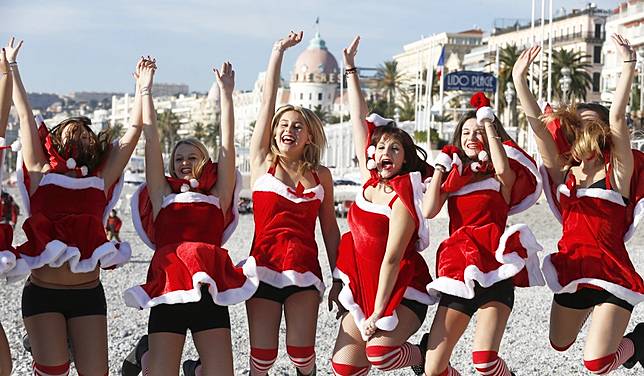 December 4, 1979
● Four armed burglars broke into a flat on The Peak and stayed for an hour, eating and drinking after having tied up the occupants " a woman, her four children and a maid. After the feast, the gang left with HK$2,000 and a quantity of jewellery worth about HK$150,000. No one was hurt.
● Police were investigating the bizarre death of a property tycoon's wife who fell 1,000ft from a small aircraft over southern England. They had ruled out foul play in the death of Isabel Ritblat, 42, who was returning home from a holiday in Switzerland. Officers were puzzled as to how the door of the twin-engined Beechcraft could have opened against the wind.
● An elderly recluse, after watching a man apparently contemplating suicide on a cliff's edge in the South African city of Durban, walked up to him and said, "I'll show you how it's done." The old man then leapt to his death.
Record-breaking hypnotism, a close-up of Saturn, and an ice lolly stickup
December 5, 1979
● Priests, monks and nuns were drinking too much, a Rome meeting of the superiors of religious orders had been told. A top official of the American-based Order of Servants of the Holy Paraclete said alcoholism among priests and the religious orders was increasing and was a problem of world dimensions. He further pointed out that priests and the religious had not become alcoholics, but rather alcoholics had become priests, nuns and monks.
● Police in New York were hunting a killer who might be walking around the city with the heads and hands of two women victims. Officers said their badly charred bodies, each with the head and hands removed, were discovered by firemen in a hotel located on the western fringe of the Times Square district, a centre for prostitution.
● A young man, who admitted smothering his mother with a pillow as she lay in bed dying of cancer, was freed by a Cardiff court. The judge said he did not approve of euthanasia but extended mercy in this case because he accepted the mitigating circumstances that the defendant almost suffered a nervous breakdown as a result of his mother's terminal illness.
December 6, 1979
● Parking a car illegally in Stockholm could cost its owner a small fortune under a new penalty system being tested. Licence numbers of cars impounded for traffic violations would be run through a computer to check not only for unpaid traffic fines, but also court rulings covering other debts such as taxes and utility bills. All outstanding fines must be paid before the car could be released.
December 7, 1979
● The flood of immigrants from mainland China had forced the Hong Kong government to launch a massive school building project. The plan to build 14 secondary schools would cost taxpayers HK$140 million.
December 8, 1979
● A human rights commission in Ontario was investigating a burning seasonal question: Can a woman be Santa Claus? The issue arose after a 20-year-old woman filed a complaint with the commission, saying she was unfairly dismissed by a shopping centre because shopkeepers did not like a female Santa. A commission spokesman said they would try to have the issue resolved before Christmas.
Remember A Day looks at significant news and events reported by the Post during this week in history
Copyright (c) 2019. South China Morning Post Publishers Ltd. All rights reserved.