A man walks on a bridge at Clungup Mangrove Conservation in Malang, East Java, Indonesia on March 18, 2023. (Photo by Bayu Novanta/Xinhua)

MALANG, Indonesia, March 19 (Xinhua) -- If you want a low-carbon trip, the Clungup Mangrove Conservation of Tiga Warna beach is definitely a good choice with lush mangroves bordering the coastal area in East Java, Indonesia.

Mangroves play a significant role in a healthy ecosystem. Hence, the Southeast Asian archipelagic country has been focusing on mangrove protection and rehabilitation to help achieve its emissions reduction target.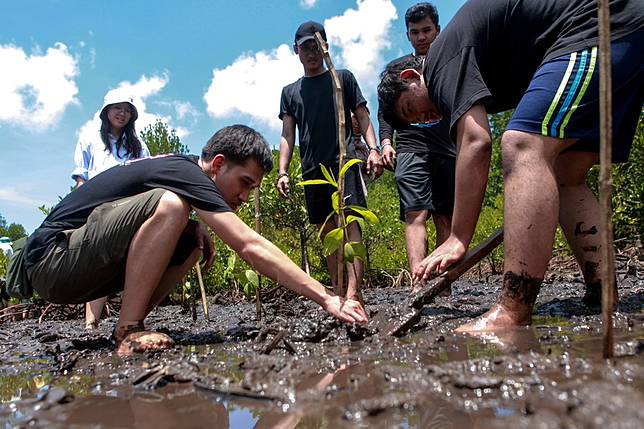 College students participate in planting mangroves at Clungup Mangrove Conservation in Malang, East Java, Indonesia on March 18, 2023. (Photo by Bayu Novanta/Xinhua)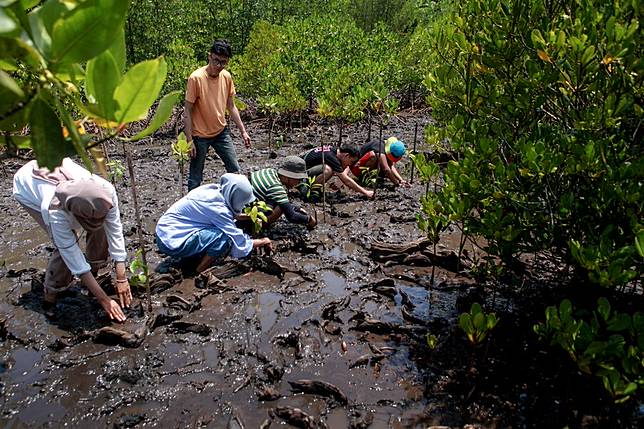 College students participate in planting mangroves at Clungup Mangrove Conservation in Malang, East Java, Indonesia on March 18, 2023. (Photo by Bayu Novanta/Xinhua)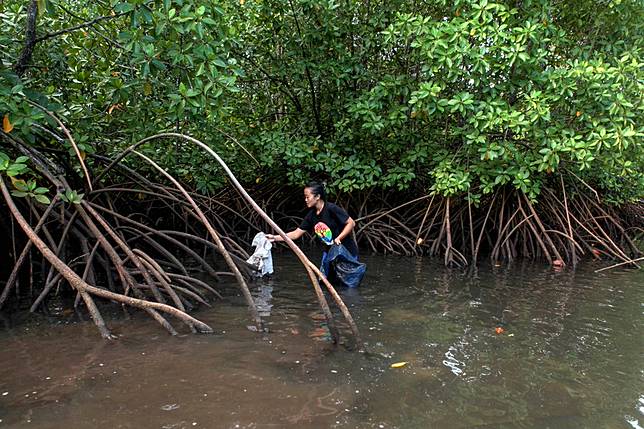 A college student picks up a plastic garbage at Clungup Mangrove Conservation in Malang, East Java, Indonesia on March 18, 2023. (Photo by Bayu Novanta/Xinhua) ■