Companies regard city as their base and 'don't consider leaving', director of German Chamber of Commerce in China says
Despite impact on retail and hospitality sectors, 'as a financial and logistics hub [the city] has not been severely affected'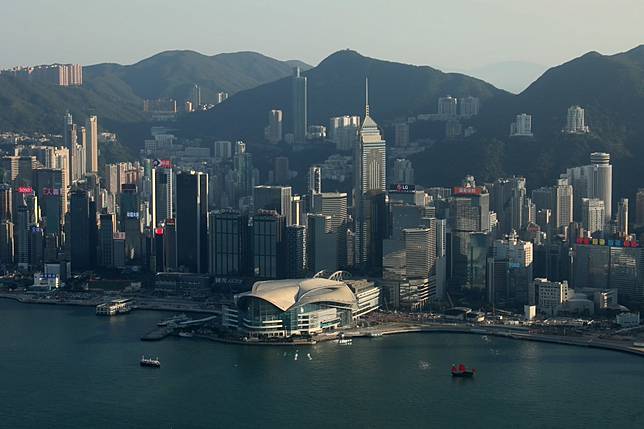 German business leaders in China are pessimistic about the chances of a speedy resolution to Hong Kong's political crisis but have no plans to leave the city because its strategic importance to foreign firms remains unchanged.
Speaking on Wednesday at a conference in Shenzhen, southern China's Guangdong province, Jens Hildebrandt, executive director of the German Chamber of Commerce in China, said that although the often violent clashes between police and protesters had been bad for business, Hong Kong remained central to their operations.
"They (German firms) really consider Hong Kong as their base," he said. "They don't put it into question and they don't consider leaving."
As for how to resolve the long-running conflict, Hildebrandt said it would not be easy.
"I think a solution is not in sight, because for a solution you would need to have more dialogue, and I don't see that there has been enough dialogue," he said.
Wolfgang Niedermark, chief representative of German Industry and Commerce, said that despite months of disruption, German businesses still had confidence in the city and that the adjustments they had been forced to make because of the dispute were "technical, not strategic".
Hong Kong's economy has been hard hit by the protests, which began in June with a mass rally in opposition to a now scrapped extradition bill.
On Monday, Financial Secretary Paul Chan Mo-po said the unrest would cut 2 per cent from the city's gross domestic product and put it on track to record its first budget deficit in 15 years.
According to a survey conducted last month by the German Chamber of Commerce of Hong Kong, which has about 500 members, two-thirds of German businesses in the city reported a negative effect on revenue in the second half of the year.
The sectors most affected were retail and hospitality, with some hotel operators saying their revenues had fallen by up to 70 per cent from last year.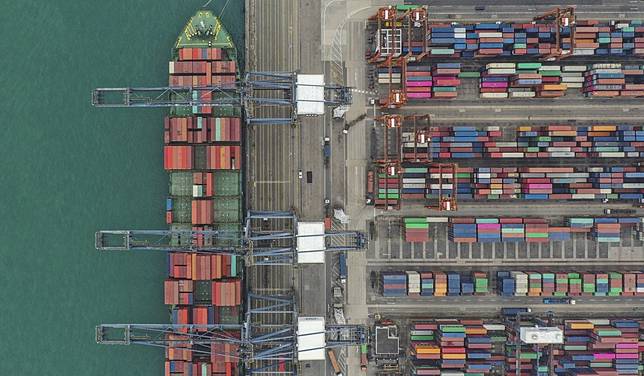 Hildebrandt said that as a financial centre, Hong Kong had been able to weather the protests as "the stock exchange and all the funds, everything is digital".
"(But) even though Hong Kong's role as a financial and logistics hub has not been severely affected, that does not mean there is not a greater need for broader, more comprehensive dialogue, and there's a responsibility for officials in Hong Kong and Beijing to make that happen," he said.
Werner Steinmuller, a member of the management board at Deutsche Bank and vice-chairman of the Asia-Pacific Committee of German Business, said that while the protests had hit tourism and retail, Hong Kong's core business of investment banking was "absolutely no different than before".
"Hong Kong is still safe," he said. "Our business (at) Deutsche Bank is not affected."
But Steinmuller, who lives in Hong Kong, did urge the city's government and the protesters to try to find a way to resolve their dispute.
"I think there is time to find a solution," he said. "My expectation is hopefully after Lunar New Year things will be better. It's a time of hope. I'm an optimistic person."
Chinese envoy repeats criticism of German politicians who met Joshua Wong
Dr Holger Bingmann, a board member of the Association of German Chambers of Industry and Commerce, said that during a recent visit to the city he had seen the effect the unrest had had on people working there.
"I see Hong Kong entrepreneurs suffering mentally," he said. "We should place a signal that this is an important part of the world," he said.
Despite the general optimism among German business leaders, a survey released last week by the Hong Kong Japanese Chamber of Commerce and Industry was less positive.
Of the 270 companies that responded " about half its total membership " 106 said they were considering sending or had already sent the Japanese families of their employees back home.
Meanwhile, eight firms said they had relocated all of their staff to Japan, a further eight said they would do so before the end of the year, and 90 more said they were considering such a move.
Additional reporting by Kristin Huang
Copyright (c) 2019. South China Morning Post Publishers Ltd. All rights reserved.