Schools resort to holding classes in hotels and making students video themselves taking exams at home
But measures such as online ­seminars to allow students to ­continue learning have led some to ask for tuition refunds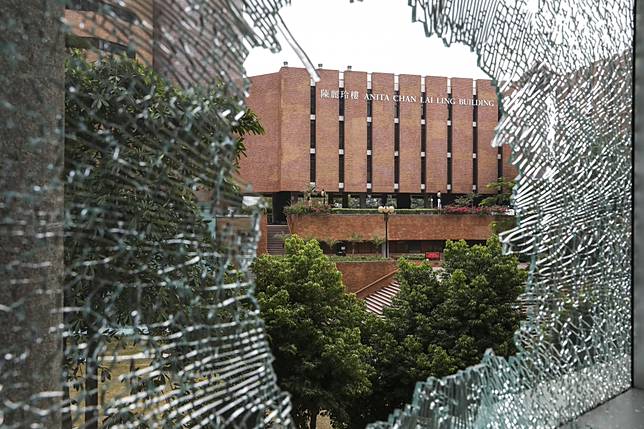 Universities are struggling to recover from the protest chaos that turned campuses into battlefields last month, with some holding classes in hotels and others making students video themselves taking exams at home.
Measures such as online -seminars to allow students to -continue learning " after face-to-face sessions were axed " have led some to ask for refunds on their tuition fees.
But others were angered after staff insisted they returned to their vandalised universities despite safety concerns for grounds that hosted clashes involving tear gas and petrol bombs.
Classes at 11 public and privately funded universities, as well as most of the higher education institutions under the banner of the Vocational Training Council (VTC), were cancelled for the rest of term after campuses emerged in mid-November as a new battleground between police and diehard protesters.
At least six universities were damaged, while radical protesters occupied Chinese and Polytechnic universities and surrounding areas, blocking roads and attacking officers with petrol bombs. Police responded with thousands of rounds of tear gas.
The most intense violence was at PolyU, where police besieged hardline protesters trapped on the campus for nearly two weeks.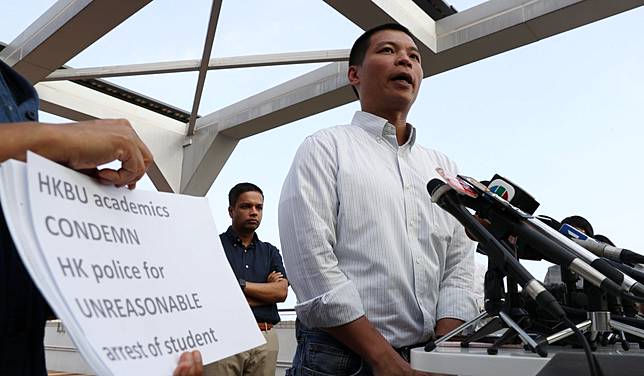 Bruce Lui Ping-kuen, a senior lecturer at Baptist University's department of journalism, said although the campus had largely returned to normal, management were still advising teachers to hold lessons outside university grounds.
Lui said the department had booked function rooms at a four-star hotel in nearby Kowloon City for lectures and provided free buffets for students. But he said attendance was only about 50 per cent so far.
While he had uploaded teaching materials online for his courses, and met students in small groups over meals outside campus, he said internet-based learning was flawed.
"Online teaching is after all often seen as getting half the results with twice the effort without the flexibility of face-to-face lessons … where deeper discussions can be facilitated," he said.
Some students from the university were also dissatisfied with the way online teaching was conducted by some teachers, and have demanded a refund.
Torres Fong Ka-shing, 22, a fourth-year journalism student and internal secretary of the student union, said notes had been posted online in only five of six courses he was taking, and other key materials were missing.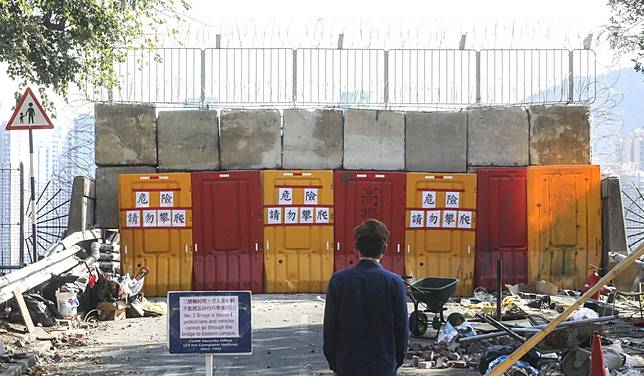 "For online teaching, students expected lecturers to upload videos or recordings, but most lecturers only chose to upload lecture notes online, which is not much different to self-learning," he said.
Fong also said the student union has been discussing the possibility of refunds with school management, but a decision had yet to be made from the university.
Tuition fees for local students are generally set at HK$42,100 per year (US$5,380) at universities with government subsidies, while for non-locals the fee is at about HK$140,000.
Students at VTC's Hong Kong Design Institute (HKDI) have started a petition demanding refunds.
A first-year student there, who called herself Duck, said: "Students feel angry because tuition fees have been paid in full … and I feel what I've learned is just 10 per cent of (what I would have learned in) face-to-face lessons."
In a response to the Post, Baptist University said it had received feedback from students and staff on the arrangements for classes and exams in the wake of the protests, adding "refinements have been taken" after careful consideration.
But both Baptist University and HKDI did not say whether they would consider partial or other refunds to students' tuition fees.
How Hong Kong protests have revolutionised campus norms
Meanwhile at the University of Hong Kong (HKU), exams were conducted online and students asked to record a video that "clearly shows the face of the student taking the exam", as evidence they had not cheated.
Both student unions at HKU and Chinese University had received complaints from students over what they saw as the premature return to campus, following requests from lecturers they said were in conflict with senior management's decision that alternative teaching methods should be used.
The acting president of HKU's student union, Aaron Chan Hei-long, said some lecturers had switched to online teaching, while negotiations on teaching methods were ongoing for others.
"Students (have) experienced different degrees of difficulty in coming back to campus … let alone exchange students who have already left Hong Kong for their home country under the university's announcement and instructions," he said.
An HKU spokeswoman said teachers were encouraged to be flexible and most of the written examinations at the end of this semester had moved online or were replaced by alternative assessment arrangements.
Chinese University said faculties had "started to adopt alternative modes of teaching and assessment".
Lee Ho-yin, HKU's head of division of architectural conservation programmes, said there was a silver lining to the disruption in that some academics were forced to embrace new technology, adding he had learned how to make group video calls on WhatsApp, the instant messaging application.
"(Older lecturers) used to think, 'there's no need to learn these online-based modes of teaching yet'," he said.
"But now that there's this chance, it has forced us to learn quickly, and in fact I think this is going to be useful for future teaching as well."
Copyright (c) 2019. South China Morning Post Publishers Ltd. All rights reserved.