An option for Hong Kong police officers and civil servants to retire in a "Hong Kong town" in a nearby mainland Chinese city is attracting keen interest.
Lam Chi-wai, chairman of the Junior Police Officers' Association, the largest group in the force, said on Thursday that it was in talks with Guangzhou-based developer Agile Group about buying such homes in the city of Zhaoqin in Guangdong province.
While Lam said the scheme had nothing to do with the mass protests in Hong Kong, the idea is gaining popularity among officers facing a massive public backlash in their home city.
The anti-government unrest in Hong Kong has prompted strong public anger toward the police, as protesters accuse officers of using excessive force and siding with pro-Beijing groups.
Frontline officers regularly come under violent attacks and subjected to doxxing, while their families have also been harassed.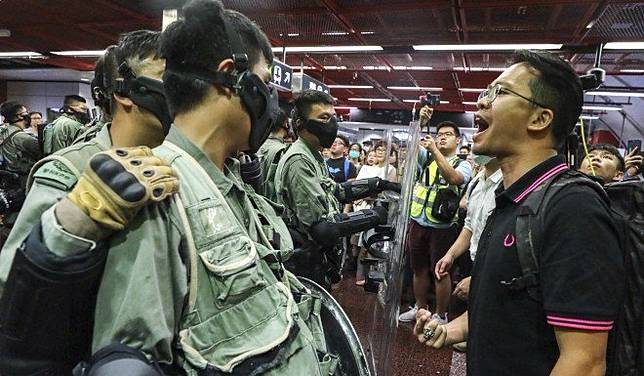 A constable in his 40s told the South China Morning Post on condition of anonymity that the proposal of retiring in mainland China was welcomed among junior officers amid the hostile climate in the city.
"I have received prank calls saying my pizzas have arrived at my front door after personal details of some officers were put on social media," he said.
"I don't anticipate public opinion shifting in our favor any time soon, so the plan does appeal to me as a retirement option offering a quiet and peaceful life."
Lam of the police group said some officers already own homes in mainland cities such as Zhongshan and Huizhou, and the project in Zhaoqing could be a new option, given the high property prices in Hong Kong.
Lam also said he told members in a letter that the talks with Agile included seeking the best possible price via group purchase. He said the first phase of the project would be completed by the end of 2020.
Additional reporting by Victor Ting and Clifford Lo.
Copyright (c) 2019. South China Morning Post Publishers Ltd. All rights reserved.