Former top US trade official laments the new view in Washington that cooperation with Beijing has failed, but remains optimistic the two powers can turn their ties around
Americans are unnerved by China's use of technology to monitor its population, Zoellick adds, and 'many people in the US find it creepy'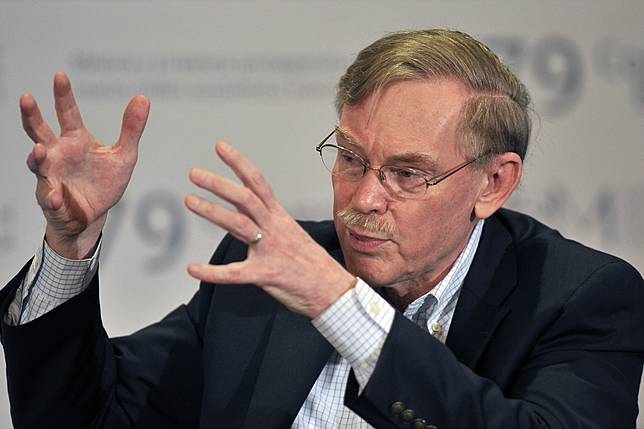 Hong Kong's leaders are out of touch with the people and have been slow to respond to their needs, according to former World Bank president Robert Zoellick.
The former top US trade official said the city was in a "dangerous situation" and any further escalation of its violent protests could also worsen China's tensions with the United States.
"I'm very concerned that the Hong Kong government has lost touch with its public, including
on issues such as housing for young people," Zoellick said on Friday at a round table event in Singapore organised by Chinese media group Caixin. "I think we are in a very dangerous situation because you can see how people can lose control."
Hong Kong's current turmoil has surpassed the 100-day mark and shows no sign of slowing. What began as peaceful demonstrations against an extradition bill have descended into often violent unrest.
Where are Chinese tourists going if they're giving Hong Kong a miss?
Some radical protesters have called on US President Donald Trump to intervene on their behalf in their quest for democratic reform " a move that has incensed Beijing, which has blamed foreign "black hands" for the city's troubles.
The Hong Kong Human Rights and Democracy Act of 2019 is currently under review by the Foreign Affairs Committee in the US House of Representatives, and an identical version is with the Senate's Committee on Foreign Relations. The bill would require that the US sanction Chinese officials deemed responsible for "undermining basic freedoms in Hong Kong". If it passes both chambers, it will go to Trump, who has the final decision on whether to sign it into law.
But Zoellick said any resolution of the crisis had to come from within Hong Kong's legal framework under the "one country, two systems" formula by which the city was returned to Chinese sovereignty in 1997 and promised a high level of autonomy.
"I think there are pathways out of the problem but they require some goodwill and cooperation from all the parties involved," said Zoellick, who was a US trade representative under former president George W. Bush.
Speaking for the keynote address at the Caixin event, which was attended by 200 professionals mostly from the finance and tech industries, he said no one benefited from an antagonistic relationship between Washington and Beijing.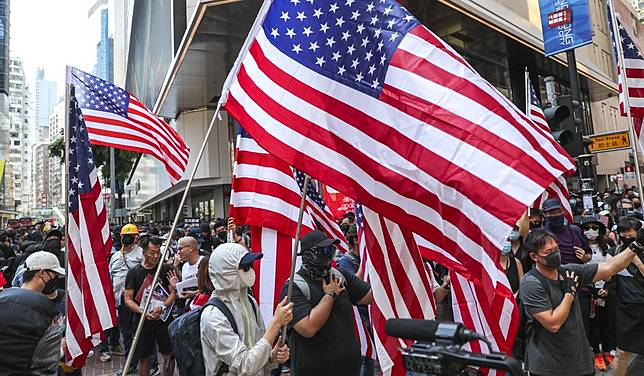 The two economic powers have been locked in a bitter trade dispute for almost two years, imposing tariffs on one another's goods in a tit-for-tat battle that has unsettled markets worldwide.
But ironing out their differences would take time, especially on trade-related issues, Zoellick said, and the relationship had been made all the more complicated by disputes beyond tariffs.
"Ideas like the Made in China 2025 report have created anxiety in the United States and other countries that China will use different types of state influence to dominate the technologies of the future," he said, referring to a plan to make China the dominant force in global hi-tech manufacturing.
Singapore class on dissent 'not training for Hong Kong-style protests'
"I have to be open with you: when the Chinese political system uses technology to watch the public … the best term I can use is " many people in the US find it creepy."
Zoellick said a mix of discussions were needed with Beijing on everything from trade to security, as well as a fresh attitude from both parties.
"There is a new conventional wisdom (in the US) that American and Western cooperation with China has failed. I think this is flat wrong," he said.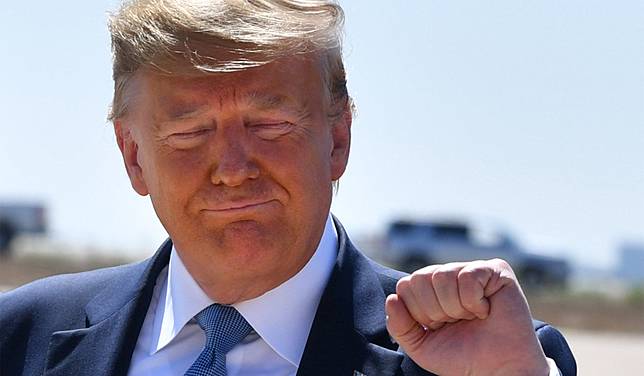 Polarised domestic politics in America under Trump's controversial style of leadership have also become a stumbling block, making it difficult for any lawmaker to take a balanced position towards Beijing.
But Zoellick was optimistic the superpowers could turn their ties around. Citing a recent survey by the Chicago Council on Global Affairs, he pointed out that 68 per cent of American respondents had said they favoured cooperation and engagement.
"The public, while anxious about China, haven't necessarily turned hostile," he said.
"I sense, within the US, that this debate about confrontation is starting to turn somewhat towards the question of: 'What will confrontation really accomplish?'"
Copyright (c) 2019. South China Morning Post Publishers Ltd. All rights reserved.