The Canadian capitalised on the fourth day to steal the title from the Russian who led for most of the tournament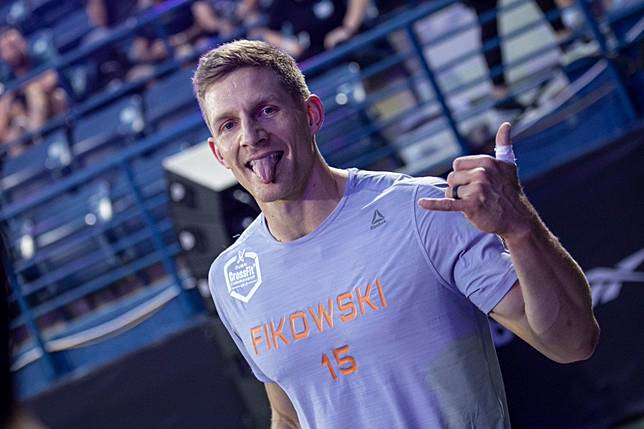 If anyone was wondering what Canadian Brent Fikowski would do in his first competition since he placed 23rd at the 2019 CrossFit Games, they now have a definitive answer.
Although he did not hold the lead until the final day " surpassing Russian Roman Khrennikov and holding off a late surge from fellow countryman Patrick Vellner " Fikowski said he was not necessarily trying to send a message that his Games performance was a blip and not a sign of things to come in winning the Dubai CrossFit Championship.
"It was more a statement for myself," said the 28-year-old who finished fourth in the Games in 2018, second in 2017 and fourth in 2016. "As you have more and more success and more and more people know who you are in this sport, there's just more voices, good and bad that voice their opinions. And I do my best just to shut them out and just worry about the opinions closest to me whether than be my coach or my wife, and then my own voice in my head."
Fikowski won two of 11 events, placed second twice, and third twice. One turning point was on Saturday during the first event which featured a variety of movements and tested the athletes' depth and breadth to the fullest extent. It featured parallette handstand push-ups, flying push-ups, deck squats, weighted jumps, reverse grip chest to bar pulls ups and devil presses.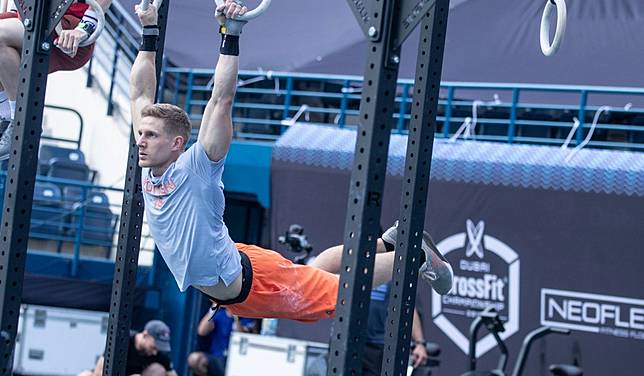 Khrennikov shot out to the lead, which he did various times during the weekend, but about halfway through the event Fikowski charged into first and never looked back. He said mentally he felt great throughout the competition, and knew he could improve as things went on.
"I think all week I sort of had a confidence that things would play out in my favour whether that was a podium spot or a first place spot. I just really felt like I had a lot of internal momentum, and I just felt like my fitness was almost building instead of deteriorating. So I just really tried to focus on each event, and obviously you want to win but it's largely out of your control."
Fikowski said this was part of a larger mental trajectory that has been going on for months. He recently finished 32nd in the 2020 CrossFit Open, his best showing since 2017 when he came 22nd. In 2018 and 2019 he finished 184th and 183rd in the Open, readily admitting the competition was not in his wheelhouse and he much rather preferred competing live. That now seems a thing of the past as he would have most likely qualified for the Games directly through the Open, but has now sealed the deal with a win in Dubai.
"Last year there were probably more negative voices in my own head than there should have been, and this was an opportunity to feel like myself again, compete hard and just show myself that I was capable of throwing down with the best. And I think as a whole I think I proved that to myself this weekend, but I also know there is a lot of work to do."
In April, Fikowski qualified for the 2019 CrossFit Games via the Asia CrossFit Championship in Shanghai in an emotional win. Fikowski said he was still grappling with the idea of becoming a full-time CrossFit athlete and relying solely on the profession to pay his bills. Now he said there has been a lot of growing and he feels much more comfortable in his current situation and where his head is at.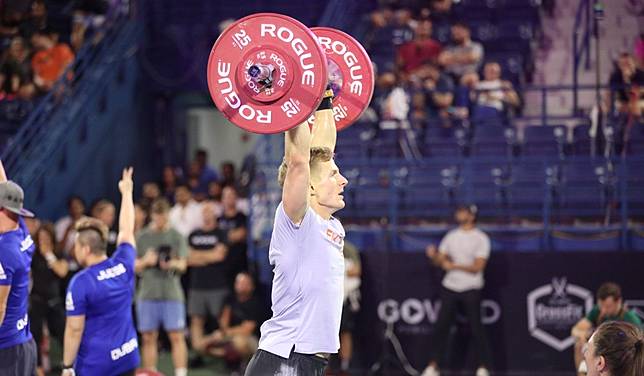 "It's in a good place, there's still been lots of ups and downs, and since China, moving to a full-time athlete has been probably the hardest thing that I've ever done. And it might not seem that way because I get to do what I love, my passion, and I just get to work out all day, but I really invest a lot in myself, emotionally, mentally and physically into my training and my craft and my preparation, every single day. And it can be pretty overwhelming and I'm a pretty harsh critic of myself every day, asking myself if I can do enough to be as good as I can become."
Copyright (c) 2019. South China Morning Post Publishers Ltd. All rights reserved.