Millions of yuan raised for families of man set on fire and cleaner killed by blow to the head
While contributors are sincere, mainland media is not giving the full picture of events in the city, analyst says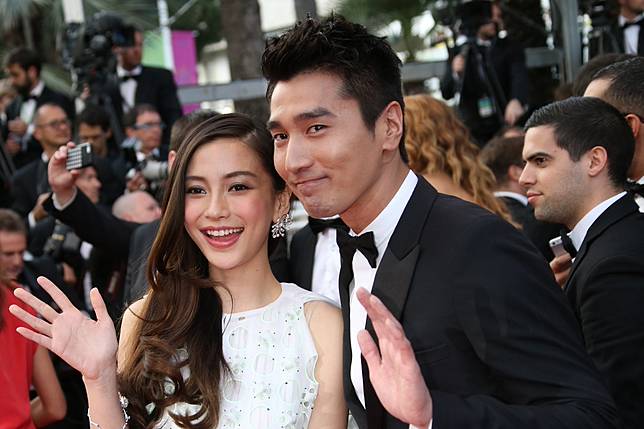 One of China's highest-paid actors is among the tens of thousand of people on the Chinese mainland to donate to funds for the families of two Hong Kong men attacked during unrest in the city.
By Thursday, more than 100,000 mainlanders, including actor Huang Xiaoming, had contributed to the funds set up by the media and Chinese charities.
One of the men, 57-year-old Lee Chi-cheung, was torched amid a dispute with a group of masked protesters on November 11.
Lee's wife appeared on CGTN, the English-language arm of the official state broadcaster CCTV, and the video went viral on Chinese social media on Monday.
The other man, a 70-year-old cleaner, died on November 14, a day after being hit on the head by a brick during a clash between protesters and residents in the Hong Kong border town of Sheung Shui.
Within eight hours of its launch, a fund set up by the Shanghai Charity Foundation and several media organisations raised more than 2 million yuan (US$284,000) for the families.
Another fund launched by the China Social Welfare Foundation and newspaper Global Times received more than 1.5 million yuan from 78,000 people.
"Let's do our best to show Hong Kong and the Hongkongers who love China that they are not alone!" one contributor said.
The attacks on the two men were covered widely on the mainland and the news was soon shared on social media.
Dixon Sing Ming, a political-science professor at Hong Kong University of Science and Technology, said the torching of Lee was also widely shared in Hong Kong when it happened but interest died down soon after, probably because of a lack of media follow-up and the continuing clashes at universities, which became battlefields last week between radicals and police.
"For many people who love peace here in Hong Kong, they are very sad. However, because of a lack of follow-up news on the health condition of these men afterwards, perhaps that's why public attention on this matter has faded," Sing said.
He also said that while there was no doubt that the sympathy generated among mainland viewers was sincere, the news on the mainland had been highly filtered and did not show the whole picture.
Trolls target Chinese University professor over Hong Kong protest posts
Mainstream Chinese social media commentary has become more hardline as the protest violence has escalated, with users routinely calling protesters "thugs" and "cockroaches".
State media has also amped up its rhetoric against the pro-democracy protests. Hu Xijin, Global Times' editor-in-chief, condemned the attack against Lee and likened protesters to the terrorist group Islamic State.
Hong Kong police said they had arrested one woman and one man suspected of being at the scene of the brick attack for "illegal assembly", and filed a disorderly conduct charge against the couple accused of shouting profanities "in provocative way" while Lee was set on fire.
Copyright (c) 2019. South China Morning Post Publishers Ltd. All rights reserved.