Heung Yee Kuk makes comments as split emerges in pro-establishment camp
Do not treat us like 'yes-men' says kuk in defiant message to Chief Executive Carrie Lam and Beijing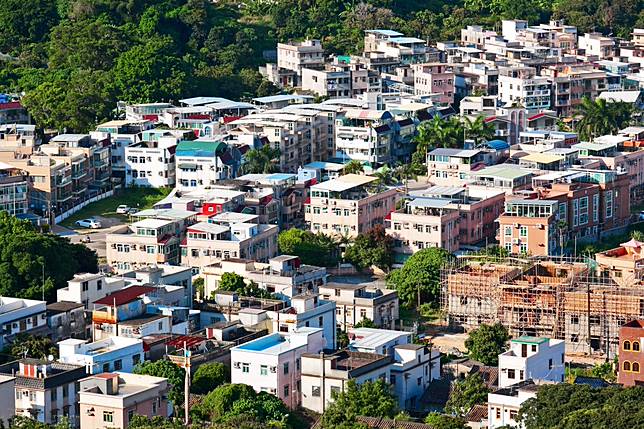 Defiant leaders of Hong Kong's rural powerhouse the Heung Yee Kuk have asked the city's embattled leader, as well as pro-establishment colleagues, not to take their support for granted as they fight for a bigger say in the government's land policies.
The warning came a day after the kuk, a government-recognised body that represents the interests of rural villagers, openly rejected a land resumption proposal by a pro-Beijing group, which had asked the government to invoke its power to seize private land in the New Territories for public housing.
Observers believed the emerging rift within the camp could prompt deeper intervention from Beijing into Hong Kong affairs, to consolidate support for Carrie Lam Cheng Yuet-ngor.
At Tuesday's kuk meeting, some rural leaders even warned they would use all possible means to block all public developments in the New Territories, should the city leader adopt the proposal by the Democratic Alliance for the Betterment and Progress of Hong Kong (DAB).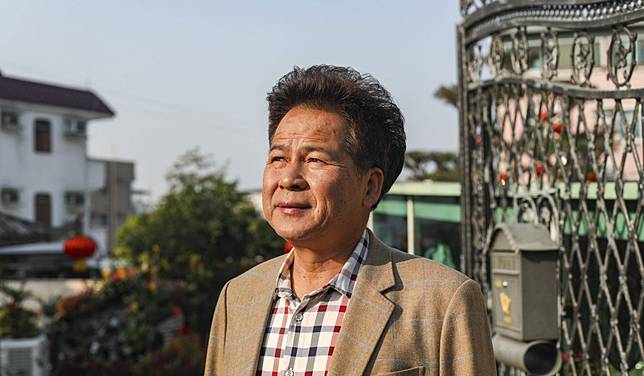 "That we are part of the pro-establishment faction does not mean that we have to be yes-men," said Kingsley Sit Ho-yin, director of the kuk's think tank, the Heung Yee Kuk Research Centre. "The kuk is not there to serve Carrie Lam. We safeguard villagers' interests. We love our country, but if Lam's policy is wrong, we shall say no."
Sit also accused the DAB of raising the idea to woo voters ahead of district council elections in November.
Yuen Long rural patriarch Leung Fuk-yuen said: "It is more than a housing issue; it is about who has the say on land issues in the New Territories. On what basis does DAB think it can push the government to do such a thing without consulting the kuk?
"Officials should not take it for granted that we shall support whatever the government says, especially in terms of land issues."
Powerful rural body slams fellow pro-establishment group for 'socialist proposal'
Lam's relations with the pro-Beijing camp have become strained after her perceived shifting stance on the controversial extradition bill. While keeping many of her allies in the dark until the very last minute, Lam suspended the bill in June, and then yielded to protesters' demands to "formally withdraw" it this month.
Some pro-establishment figures privately said they felt they were not respected, although in public they said they appreciated and respected Lam's decision.
Professor Lau Siu-kai, a vice-chairman of Beijing's semi-official think tank the Chinese Association of Hong Kong and Macau Studies, said: "There is a need for Lam to consolidate the pro-establishment camp's support. There are bound to be different vested interests within a group.
"It may be an overstatement that the kuk has become anti-Carrie Lam. But the Hong Kong government will have to rely more on Beijing to mediate.
"The land resumption issue is mainly a money issue. If the rural people are given more compensation, they should be more willing to surrender their land."
Last month, Lam said her government was considering "bold" measures to shore up the faltering economy and improve people's livelihood, including easing the housing shortage, in a bid to quash lingering social unrest.
Then, last week, the DAB proposed that the government invoke the Lands Resumption Ordinance to forcibly take back land from private owners in the New Territories for public housing.
The proposal received a cautious welcome from the city's Real Estate Developers Association, which represents the interests of leading developers in Hong Kong.
On Wednesday, the Development Bureau said land supply was the top priority on the government's agenda.
"As usual, the government would actively promote and study various measures that can increase or speed up land supply, and also welcome views by individuals or groups," the bureau said in a statement. "The government holds an open attitude and would seriously study options that can increase land supply so as to achieve the housing supply target."
No land, no time and no room to fail: will Carrie Lam deliver where others fell short?
Hong Kong rural politics observer Dr Bruce Kwong Kam-kwan said the kuk's defiance was a controversial move, given the circumstances.
"When Beijing has expressed support for Lam, it is a very unusual move for the kuk to display its defiance at this time. It is like openly confronting Beijing," he said.
The kuk has long been an important pro-establishment political force, playing a key role in mobilising villagers to support candidates of Beijing-friendly parties at elections.
But in recent years, complaints surfaced among some kuk members that their voices had been ignored and their interests sacrificed by the government and fellow pro-government groups.
In what was seen as a coup in 2015, the rural force in Yuen Long joined forces with opposition pan-democrats to defeat the DAB's candidate, Leung Chi-cheung, in the Yuen Long district council chairman election. Instead, they installed independent Wilson Shum Ho-kit as chairman.
Copyright (c) 2019. South China Morning Post Publishers Ltd. All rights reserved.