Critics scoff at police warning, yet history is full of independence movements that turned to violent extremism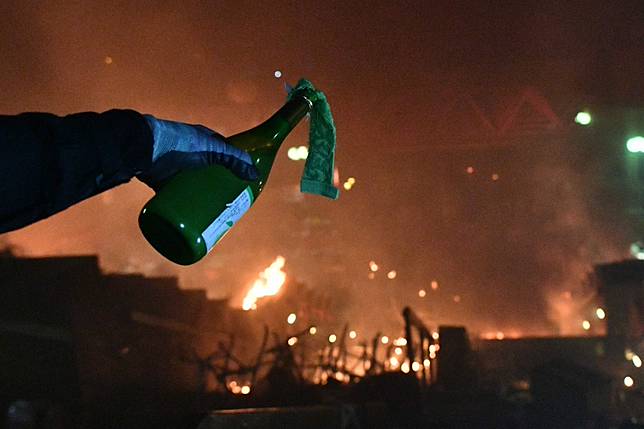 When Leung Chun-ying warned against the Hong Kong independence movement early on as chief executive, people made fun of him. Soon afterwards, when the movement made no pretence about its real intention, his critics said he helped create it. I don't think he deserved so much credit for its creation, but there is no denying that he was proved right.
Today, police have warned against home-grown terrorism. People again dismiss it, saying it's either government paranoia or a blatant attempt to discredit an -anti-government/China protest movement.
The critics are right, it's both. But just because some officials are paranoid doesn't mean they are wrong. It's unfair to describe the movement as one of "black terror", for now. But there is no denying that sometimes, wanton and extreme violence against innocent people and intimidation of businesses, including destruction of their properties and shops, do resemble terroristic methods from some groups overseas.
New Hong Kong police chief says the force can't end protests alone
Moderate people should educate themselves by reading posts in such online groups as LIHKG and Telegram, many of which can be quite shocking. Or maybe not; you may have a high tolerance. Instructions on how to attack police or individual officers; how to make weapons, including bombs; and how to wage information warfare and spread fear " it's all there.
Here's a popular post on LIHKG, from yesterday: "Traditional methods of mass resistance will gradually disappear. Instead smaller units will secretly aim at achieving specific goals. For example, in some places where police officers are eating or squatting, a small group of citizens will suddenly appear and attack them, causing serious injuries and then fleeing.
"Or some officials, dignitaries and their families will be taken away on the way home to be lynched. These sudden attacks with a small number of people and without warning to the other party, will cause the police force to be dispersed and distracted, and can spread fear to the government.
Beijing's top office in Hong Kong urges stronger crackdown
"The effect is that when no one knows who will be next, when even the police are the target, there is no way to effectively concentrate the police for protection."
Maybe you think this is just a random political fantasy post. I hope you are right, but it generated 15 web pages of discussion equivalent to 364 responses and 2,451 likes against 17 dislikes in just seven hours yesterday.
Remember, history is full of independence movements that turned to terrorism.
Copyright (c) 2019. South China Morning Post Publishers Ltd. All rights reserved.