French luxury brand apologises after presentation leaves Taiwan off map of China, causing outrage among Chinese internet users
Christian Dior China says in Weibo statement it 'abides by the one-China principle'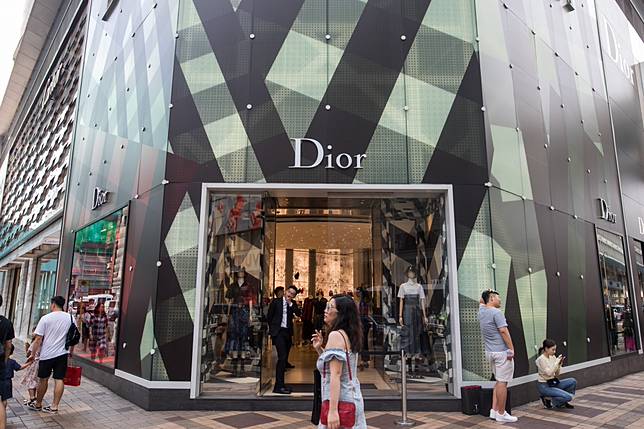 French luxury brand Christian Dior apologised early on Thursday after a company presentation to university students excluded Taiwan from Chinese territory, the latest example of a foreign company running afoul of Beijing's official policy on the island.
The company's Shanghai office issued a statement at 2.15am local time to Weibo, China's Twitter-like platform, in which it said one of its employees "mistakenly described and explained" Taiwan's position on the map, adding it had launched an investigation and the mistake would never be repeated.
The fashion powerhouse said it "always abides by the one-China principle and strictly upholds China's sovereignty and territorial integrity" and "cherishes the Chinese people's feelings".
"Dior is a friend of China and celebrates the 70th anniversary of the founding of the People's Republic of China with 1.4 billion Chinese people," the company said.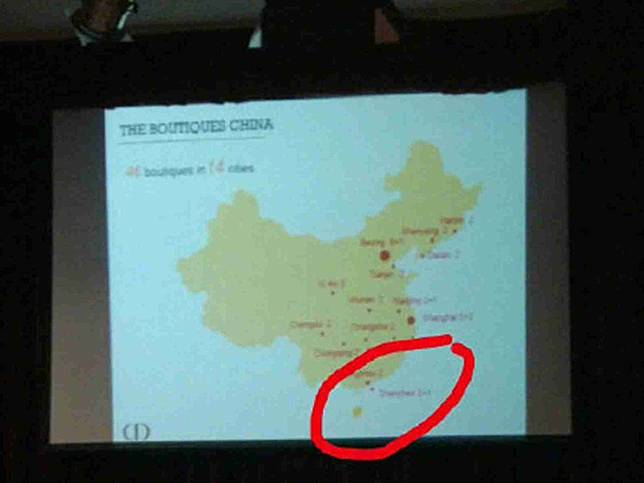 Dior issued the statement after an employee used a map of China that left out Taiwan in a "Dream in Dior" presentation to an internship programme campus talk on Wednesday.
During the presentation, a student questioned why the self-ruled island was not included in the map, according to a video widely circulated on Chinese social media. At first, the employee explained Taiwan was too small to be shown. But after it was pointed out that the much smaller Hainan island was included, the employee explained that Taiwan and Hong Kong were only included in Dior's presentations on "Greater China".
The explanation sparked fury among Chinese internet users.
"Not a single part of China should be missing!" said one comment on Weibo.
"That employee should be fired immediately," a second read.
Another online user wrote "a major brand crossing the line with China again, when will they learn?"
The "Dior statement" is now the second most popular search term on the Chinese social media platform.
Dior has tried to distance itself from the gaffe, saying it was caused by "personal misconduct of an employee" and did not represent the company's position. It promised it would "deal with the employee", but did not offer an explanation about why the map excluded Taiwan.
Beijing sees Taiwan as an essential part of China, but Taipei has long-rejected moves for cross-strait unification, including most recently a National Day call from Chinese President Xi Jinping to start working on the adoption of the "one country, two systems" policy.
Dior is not the first big international brand to run afoul of Chinese netizens for not respecting the country's territorial integrity. Italian luxury fashion house Versace and American label Coach made separate apologies in August this year after a range of T-shirts that suggested Hong Kong and Macau were not part of China garnered more than 1 billion views on Weibo.
More recently, the National Basketball Association (NBA) found themselves scrambling to protect their interests in China, the league's second biggest market, after Houston Rockets general manager Daryl Morey posted a now-deleted tweet expressing support for Hong Kong protesters. The comments set off a huge backlash in China, with Chinese state broadcaster CCTV cancelling plans to broadcast preseason games and several large Chinese firms threatening to cut ties with the NBA altogether.
Last year China demanded that 44 foreign airlines change their websites because they had listed Hong Kong, Macau and Taiwan as separate countries. Nearly all made corrections by the government's July deadline.
And Disney discovered this week that complying with Beijing on issues of territorial integrity can cause headaches outside China. Vietnam banned the screening of new animated movie Abominable, co-produced by Chinese and American studios,because it included a depiction of China's nine-dashed line claim to territory in the South China Sea, which Vietnam and other Southeast Asian countries dispute.
Copyright (c) 2019. South China Morning Post Publishers Ltd. All rights reserved.