At first, his accounts of espionage and political sabotage were held up as proof of the country's worst fears of Chinese meddling
But as more information began to emerge, the would-be defector's story has transformed into a cautionary tale on the dangers of rushing to judgment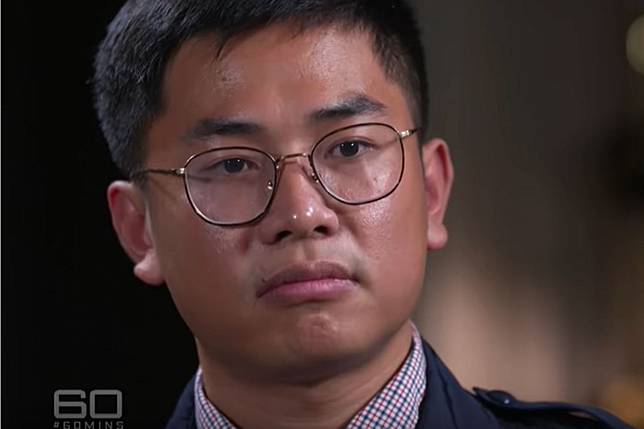 Would-be defector Wang Liqiang seemed to confirm Australia's worst fears of Chinese infiltration. The fresh-faced, bespectacled 27-year-old, dubbed the "first Chinese operative to ever blow his cover", recounted alarming tales of espionage and political sabotage in Australia, Taiwan and Hong Kong.
Wang recalled meeting with the head of a spy ring operating freely down under, coordinating a "cyber army" to manipulate public opinion during elections in Taiwan, working with a front company charged with infiltrating Hong Kong universities and media, and ordering the kidnapping of one of the five Hong Kong booksellers known to sell titles critical of the leadership in Beijing who were spirited away to the mainland in 2015.
Explosive claims of this 'Chinese spy' seem more fiction than fact
But less than a fortnight later, Wang's claims are increasingly being viewed not as proof of long-held concerns in a country transfixed by reports of Chinese meddling, but a cautionary tale about rushing to judgment and Sinophobia-tinged paranoia.
"It is a fact that Australian journalists, commentators and politicians more hawkish on China and more invested in the 'China threat' narrative were the ones breaking the Wang Liqiang story and talking it up," said James Laurenceson, acting director of the Australia-China Relations Institute at the University of Technology Sydney.
"The Wang Liqiang story is just the latest example of claims running ahead of an evidence base in Australia."
On Friday, the Sydney-based Daily Telegraph reported that Australian intelligence officials had briefed Prime Minister Scott Morrison on their assessment that Wang was not a Chinese spy "at a level that would attract any interest from Australia".
The report, based on multiple unnamed security sources and witheringly titled "China Spy Farce", said the consensus among the intelligence services was that while Wang may have been involved in "very low-level" work, he did not operate in Australia and would "not have value" to the country.
The Weekend Australian Magazine, also citing anonymous security sources, reported on the same day that Wang was at most a "bit player on the fringes of the espionage community".
The reports pointed to Wang's young age and diverse range of alleged espionage activities as reasons to doubt his claims.
Australia's anti-espionage task force 'shows it won't bend the knee' to China
National security agency the Australian Security Intelligence Organisation, which is investigating Wang's allegations as he seeks asylum in Australia with his wife and son, has declined to publicly comment on the case.
But in a move that could be seen as lending some credibility to the claims, Taiwanese authorities last month detained two executives of a Hong Kong-based company that Wang named as a front for Chinese intelligence operations.
Beijing has described Wang as a scam artist and his allegations as "absurd", and Chinese state media last week released video footage purporting to show him confessing to fraud during a 2016 trial. Foreign Ministry spokeswoman Hua Chunying said on Tuesday that Wang had likely made his claims to gain residency in Australia and described reports of espionage and interference in the country by Beijing as a "shoddy soap opera".
Australia last year passed new laws aimed at preventing interference by foreign governments " by requiring lobbyists for foreign countries to register " against a backdrop of rising anxiety about Beijing's growing influence.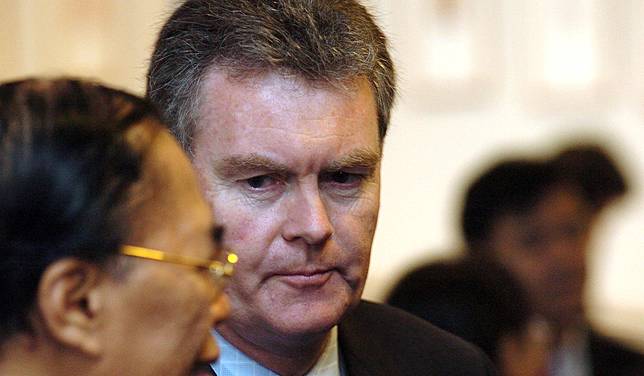 In September, outgoing security chief Duncan Lewis, while not mentioning China specifically, described foreign interference as an "existential threat" and a bigger concern than terrorism.
And just this week, Canberra launched a high-level intelligence task force to better coordinate anti-espionage efforts.
But after initially appearing to bolster fears of foreign meddling, Wang's story is now facing scepticism even among those acutely concerned about Beijing's intentions in Australia.
"The risk of Chinese interference in Australia's affairs is real enough, but clearly we are in danger of slipping from being too complacent about that risk to being too easily spooked by every half-baked accusation," said Hugh White, emeritus professor of strategic studies at the Australian National University in Canberra.
White said successive Australian governments had given confusing mixed messages on China, oscillating between assuring the public that "all is well" and "issuing grave and at times exaggerated assessments of the threat".
Australia probes spy plot amid claims of Beijing's political meddling
"What is needed is a balanced and realistic assessment of the scope, scale and nature of Chinese aims and tactics in influencing Australia, and the consequences for us of that," he said.
Indeed, some observers fear that the rush to take Wang's story at face value may have hurt efforts to deal with the real threat posed by Beijing's strategic ambitions.
"Credible foreign interference claims need to be investigated thoroughly," said Yun Jiang, a Chinese-Australian former civil servant and co-editor at China Neican, a newsletter focused on China policy. "Media and individuals should examine the facts and evidence, and not exaggerate any claims when reporting on the issue. Media has a role to play in the foreign interference debate " raising public awareness. But it should be careful in its framing and messages, to not stoke existing prejudices."
Jiang, a former official with eight years experience in policymaking for the Australian Public Service, said it was also important for authorities to "see individuals from Chinese-Australian communities as part of the solution, not part of the problem".
We are sceptical of Mr Wang Liqiang's 王立强 claims & credibility. If he was later discredited, it could undermine the public's trust in Australian media, selected political leaders, and damage Australia's ongoing counter foreign interference efforts.https://t.co/BYyvfJGDRm

" China Neican 内参 (@china_neican) November 25, 2019
Not everyone is convinced by the growing scepticism surrounding Wang's disclosures, which were first revealed in a series of interviews with Nine media group late last month.
"As far as I can see, Wang remains of interest to our intelligence services," said Peter Jennings, executive director of the Australian Strategic Policy Institute. "I don't believe anyone has suggested that he was senior. Given some of his roles it makes sense that a young person would be used. Nor would he be the first young person to engage in espionage and then go public."
While acknowledging "possible embellishments" in Wang's story, Jennings said it was nevertheless an "interesting insight into Chinese intelligence tradecraft", and suggested that rival media outlets in Australia also had an incentive to discredit the initial expose.
Kevin Carrico, a senior lecturer in Chinese Studies at Monash University in Melbourne, said reports questioning Wang's allegations were themselves sensationalised, aiming to debunk claims " including that he served as a high-level military intelligence official " that had never been made.
"I can't say that I find the story credible, but I do have strong doubts about the attempts to raise doubts," said Carrico. "No one really knows at this point."
Copyright (c) 2019. South China Morning Post Publishers Ltd. All rights reserved.