Cold days call for hot drinks and these cocktails promise to warm you up with winter spice and all things nice
Winter in Hong Kong may not be cold enough to instantly put us into the holiday spirit, but that doesn't mean we can't cosy up with seasonally appropriate cocktails that give us all the festive feels. From new takes on winter classics to sake specials, here are the warm cocktails keeping the city toasty (and tipsy) this season.
See also: Ring In 2020: Where To Eat And Drink On New Year's Eve
1/11 Café Gray Deluxe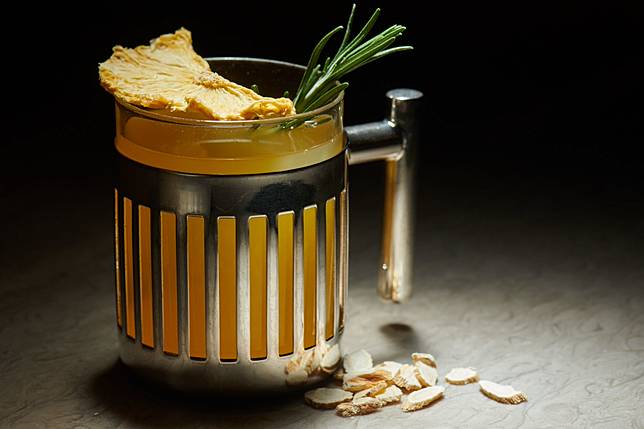 Cosy up with the warm Ginseng Toddy, a twist on the classic hot toddy with the holy grail of Asian herbal remedies—ginseng. It's nourishing, healthy (did we mention ginseng is a great source of antioxidants?) and enhanced by winter flavours of cinnamon and rosemary.
If you like to keep it old-fashioned, traditional Christmas warmers like mulled wine are available, too.
Café Gray Deluxe
Restaurant, $$$$, European, Admiralty
Raiting: 4.0/5
Address: 49/F, The Upper House, Pacific Place, 88 Queensway, Admiralty, Hong Kong
Tel: +852 39681106
Website: [http://www.upperhouse.com/ en/restaurants-bars](http://www.upperhouse.com/ en/restaurants-bars)
2/11 Roganic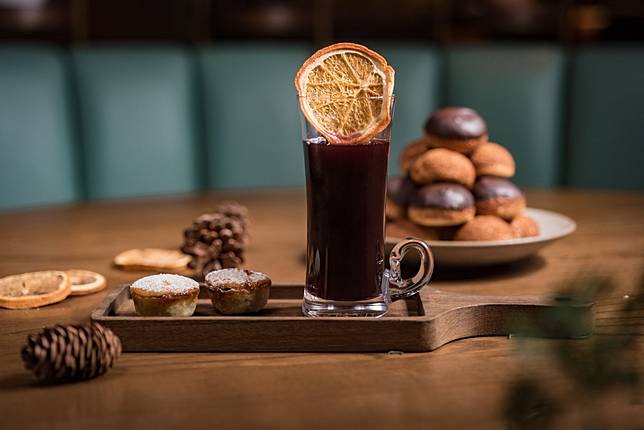 Treat yourself to a warming mug of mulled wine this winter at Roganic, made with spiced pear, cloves, cinnamon, spearmint, Syrah and agave.
Slightly more herbal than traditional mulled wine, this hearty drink is packed with sweet and spicy flavours to keep you cosy this winter.
Roganic
Restaurant, $$$$, British, Causeway Bay
Raiting: 4.5/5
Address: UG/F 08, Sino Plaza, 255 Gloucester Road, Causeway Bay
Tel: +852 2817 8383
Website: http://www.roganic.com.hk
3/11 Quinary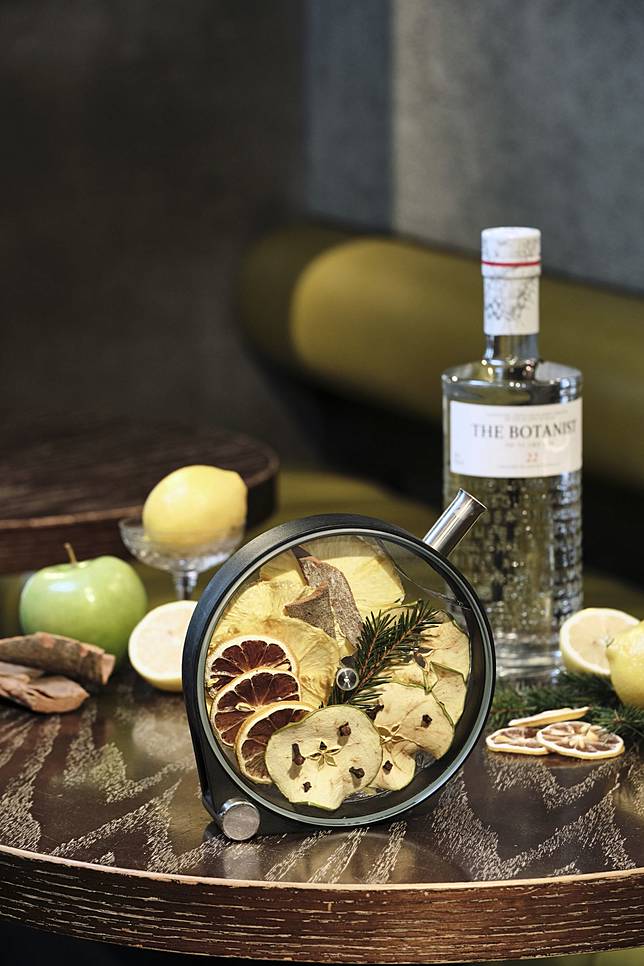 Expect the unexpected with Quinary's take on the traditional mulled wine, made using the porthole infuser to mix The Botanist gin, Cointreau, Sauvignon Blanc, white grape juice, clear apple juice, nutmeg, cloves and cinnamon. 
The fruitiness comes from the dehydrated lemon, pineapple and green apple slices, which comes with the The Forager's Portal which is available for purchase at HK$1,030.
See also: 10 Perfect Holiday Wine Pairings
Quinary
Bar, Central
Raiting: 5.0/5
Address: G/F, 56-58 Hollywood Road, Central, Hong Kong
Tel: 852 2851 3223
Website: http://www.quinary.hk
4/11 Sake Central
The 18-seat bar tucked inside PMQ features a menu highlighting a rotating selection of sake from different breweries, served in intimate tastings paired with food as an izakaya. 
The Kamoizumi 'Ginger Liqueur' sake is infused with fresh ginger and honey and served warm in winter. Whether it's enjoyed on its own or as a palate cleanser between courses, the combination of spice from the ginger and sweetness from the honey makes it all the more enjoyable in the colder months. 
Sake Central
Restaurant, $$$, Central
Raiting: 4.0/5
Address: S109 - S113, Block A, PMQ, 35 Aberdeen Street, Central, Hong Kong
Tel: 852 2656 6552
Website: http://www.sake-central.com
5/11 Back Bar
Served in a traditional Chinese tea cup, Back Bar's version of mulled wine is not only Instagrammable—it's a delicious upgrade to the cold-weather classic, too. 
With a hint of apple, dark chocolate, hazelnut and cinnamon, this mulled wine is an aromatic hot tipple that will get you through winter. 
7 Ship St, Wan Chai, Hong Kong, +852 2555 0628, hamandsherry.hk
6/11 M Bar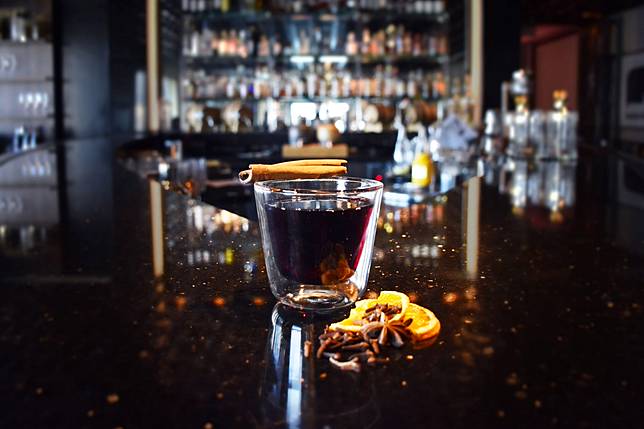 There are few warm cocktails more comforting than a classic mulled wine, and M Bar at Mandarin Oriental, Hong Kong does it just the way we want it.
A concoction of Cabernet Sauvignon, vermouth and spices, this holiday drink is even more enjoyable accompanied by stunning harbour views from the bar. 
See also: 11 Best High-End Chinese Restaurants In Hong Kong
M Bar
Bar, Central
Address: 25/F Mandarin Oriental Hong Kong, 5 Connaught Road, Central
Tel: 2825 4002
Website: http://www.mandarinoriental.com/hongkong
7/11 Honi Honi
This festive season, Honi Honi is offering not one, but three warm cocktails to keep us toasty in the colder months. If you like your cocktails to taste more like a dessert, order the Honi Honi rum eggnog, a play on traditional eggnog with spiced rum, tawny port, cinnamon syrup and whisky barrel bitters. 
But why have one when you can it all? Honi Honi's mulled wine and spiced rum apple cider served in tiki mugs will add a dose of summer on a cold winter's night. 
3/F, Somptueux Central, 52 Wellington St, Central, Hong Kong, +852 2353 0885, honihonibar.com
8/11 Sip Song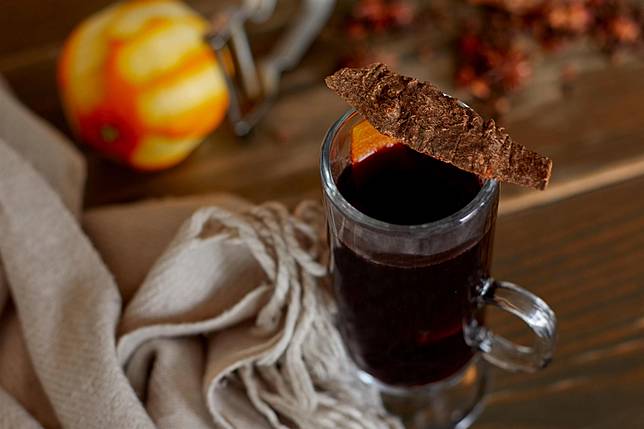 Just because summer is over doesn't mean the beach season has to be—all you need is a steaming cup of mulled wine to wrap your fingers around. 
To keep you warm and cosy all season long, Sip Song is offering housemade mulled wine with a Thai twist, adding SangSom rum, lemongrass and the restaurant's festive spice blend to spice up the recipe.
Sip Song
Restaurant, $$, Thai, Repulse Bay
Raiting: 4.0/5
Address: G/F, The Pulse, 28 Beach Road, Repulse Bay, Hong Kong
Tel: +852 2898 3788
Website: http://www.sip-song.com
9/11 Murray Lane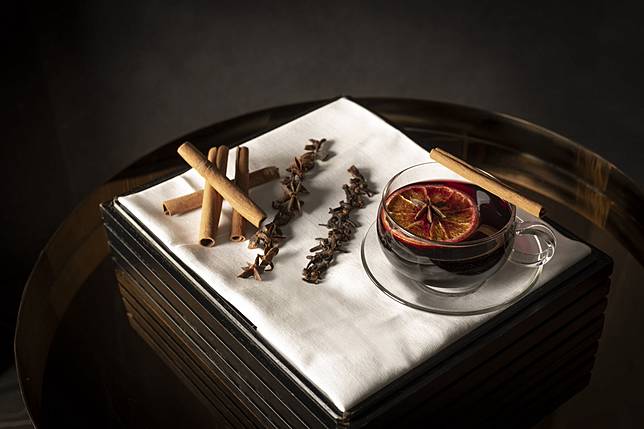 What's better than a cup of mulled wine? A cup of mulled wine served with a mince pie on the side, no less.  
Throughout December, Murray Lane at The Murray is offering an exclusive special which includes a cup of mulled wine paired with a mince pie, available from 12pm until midnight—bring on festive feels!
22 Cotton Tree Dr, Central, Hong Kong, +852 3141 8888, niccolohotels.com
10/11 Waterfall Bar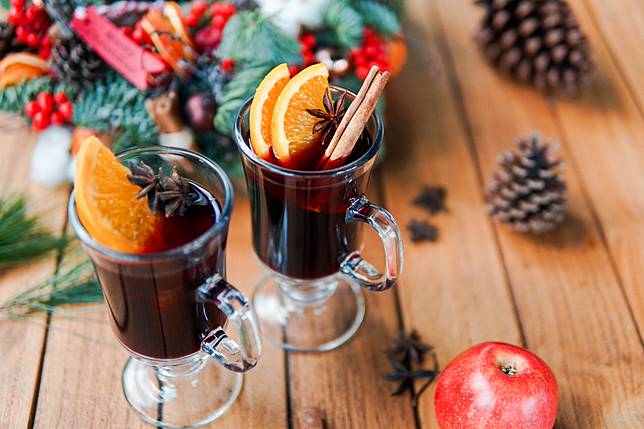 What's winter without the scent of cinnamon and cloves in the air? Enjoy a festive mug of mulled wine at Grand Hyatt Hong Kong's outdoor poolside lounge—with heaters so you don't have to brave the cold.
If you prefer to stay indoors, keep it nice and cosy at Grand Cafe and sip mulled wine in a comfy dining room overlooking the Hong Kong skyline. 
11/F, Grand Hyatt Hong Kong, 1 Harbour Road, Wan Chai, Hong Kong, hyattrestaurants.com
See also: 7 Luxury Hotel Pools In Hong Kong—From Staycations To Day Passes
11/11 Saketen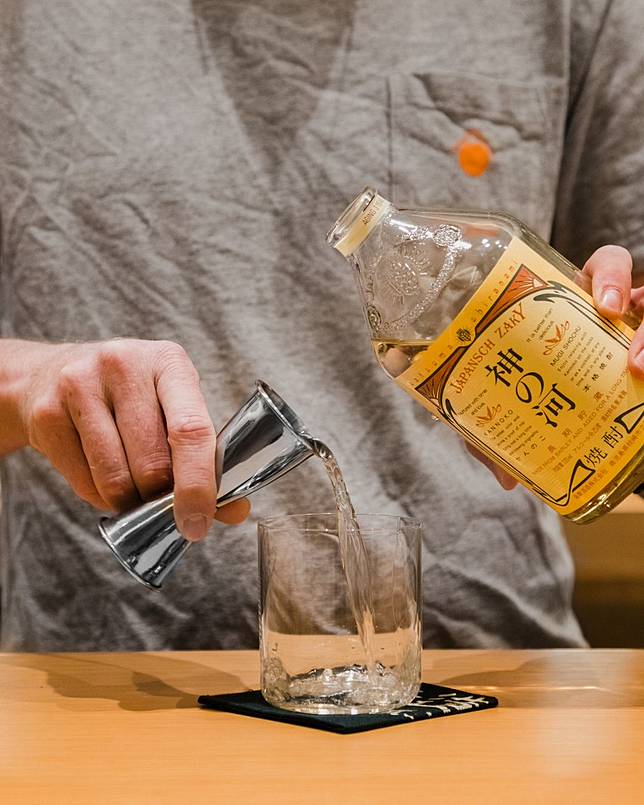 Brought to you by the minds behind Sake Central, Saketen offers 10 exclusive labels of sake at a time, with warm sake offerings that will keep you toasty this winter. 
Selected for this season, Takizawa Honjozo from Chiba Prefecture has hints of apple, pear, loquat and white flower, which complements rich umami flavours when enjoyed with your favourite winter foods, whether it's ramen, shabu shabu or sukiyaki. 
G/F, H Code, 45 Pottinger Street, Central, Hong Kong, saketenhk.com
See also: Where To Find The Best Sake In Hong Kong