The idea of travelling around on a bike is nothing new to Europe and many parts of Asia, where the fun and easy mode of transport not only helps ease traffic congestions and lower carbon emissions, it also improves the physical and mental health of city dwellers encouraged to maintain an active lifestyle.
Interestingly, cycling has yet to take off as a primary mode of roaming around in Hong Kong – but Anthony Lau, architect and founder of award-winning bicycle locking solution Cyclehoop, is on a mission to change that.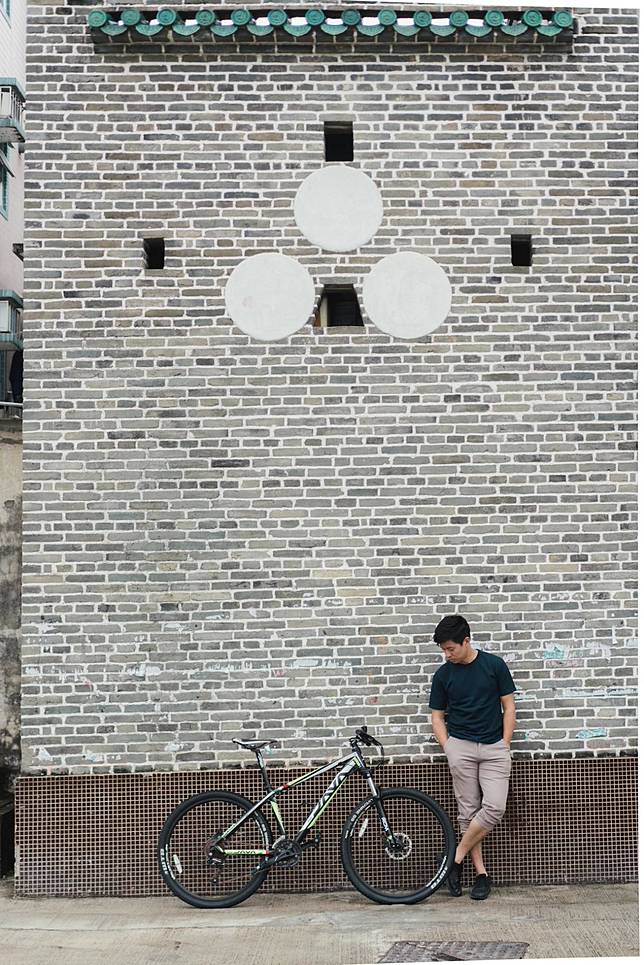 An avid cyclist himself, Anthony, who splits his time between London and Hong Kong where he grew up, founded the popular IBikeLondon social bike ride community where he organised monthly social bike rides alongside a group of cyclists. He recalls fondly the childhood memories of riding bicycles in the New Territories and exploring the landscape with his friends – this inspired him to bring that same concept from London over to his home city.
In a way, it could not have come at a better time, as many of the city's transportation systems are currently under strain due to ongoing protests. "We want to help Hong Kongers get to work using a bicycle," says Anthony. "You will be surprised how fast and easy it is to cycle in Hong Kong. The whole journey from Lai King to Tsim Sha Tsui should take around 45 minutes!"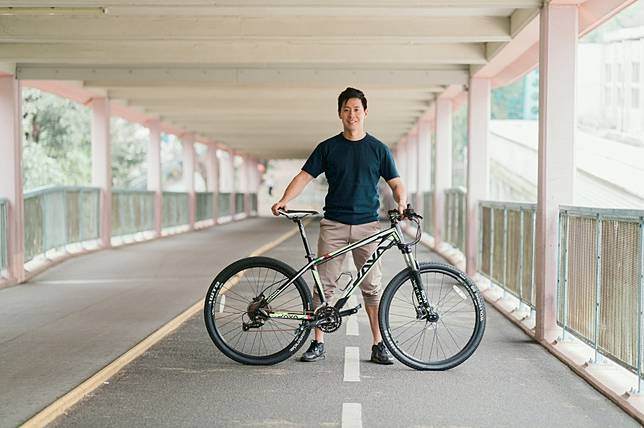 Anthony is spearheading the initiative IBikeHongKong where he will be leading a series of 'Bike Trains' to help people to get to work starting from next Monday, November 18. The route of the first event will start from Lai King's Lai King Hill Road and finish at Tsim Sha Tsui's Star Ferry; passing all the MTR stations along the Tsuen Wan line, riders are able to hop on and off anytime.
On a mission to advocate cycling as not merely a leisurely sport, but a valuable way to get around the urban jungle, Anthony chats to us about IBikeHongKong  and how he hopes this might change Hong Kongers' perceptions on cycling: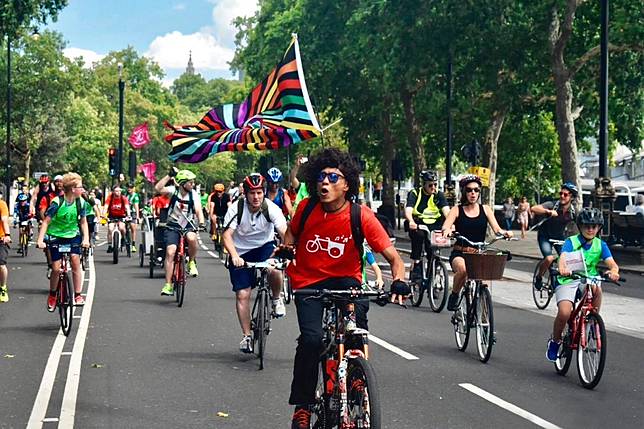 What spurred the idea for Cyclehoop?
I had my bicycle stolen and was inspired to design a better bike rack. I created a steel hoop that clamped over existing street signposts, which became a quick, space-saving and low cost solution for cities to install more on-street bike parking.
What makes Cyclehoop special?
It can be installed in 2 minutes and unlike normal bike racks, does not need digging or concreting into the ground. The city can convert existing street furniture into bike racks creating hundreds of parking spaces in a short period.
How secure is the Cyclehoop?
The Cyclehoop HD for signposts is made of solid metal and is not possible to cut through with standard tools. It allows users to lock both wheels and the frame securely to the Cyclehoop. The product is Sold Secure Gold Rated in the UK which is the highest level rating for cycle security products.
;
Why do you want to promote cycling as a mode of transport in Hong Kong?
As a Hong Konger, I have always cycled in Hong Kong since a young age starting with bike rides in Tai Wai and Tai Po. It gave me and my friends freedom to explore the city and the memory has been with me since. Over in London, cycling has seen huge growth over the past 10 years and I feel we can do the same in Hong Kong. I want to bring back my experience and solutions to try to make Hong Kong a cycling city. Cycling is the best solution to tackle car congestion, air pollution, and improve the health of our citizens.
Hong Kong being a dense and relatively flat city in most urban areas makes it an ideal target for cycling. There are of course challenges and barriers to cycling but I believe with the right community and support we can overcome this and get more people on bikes.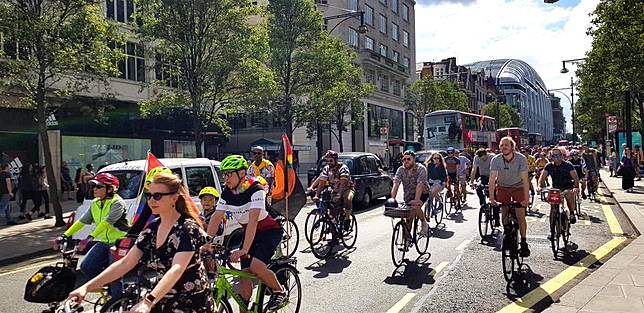 What inspired you to start the weekly Bike Trains – and why now?
Bike Trains was an idea that I saw in London during the London Underground train strikes a few years ago. Because many people rely on the trains to get to work, local cycling groups organised bike rides that would follow the train lines. This was aimed to help those who were not confident cyclists or who were not sure what route to take, to cycle together with experienced cyclists to get to work.
In Hong Kong, the current protests and disruptions to the MTR mean many people cannot get to work or move around the city. I want to introduce the Bike Train idea and help people get around to work. Whatever our view on the protests, many people have to get to work and the bicycle will give them the freedom and ability to do so.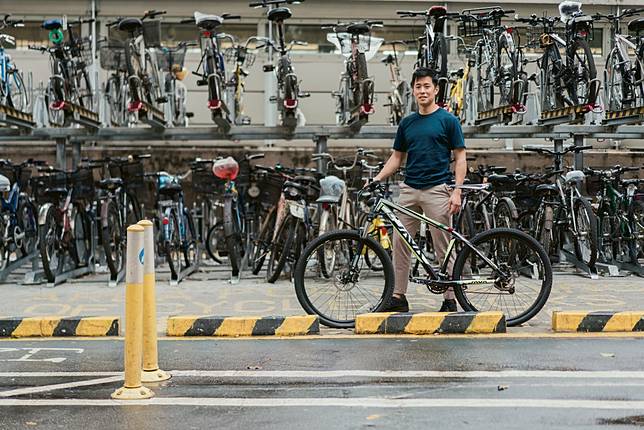 Do you have a favourite place to ride in Hong Kong?
The side streets around Yau Ma Tei are fascinating. During the day and night you see all sorts of activities happening from wet markets, to fruit markets, from hardware stalls to clothing stalls. From neon light shops, to red light districts! All easy to commute by bike with not much car traffic and a flat terrain with no hills. Plenty of great food and snack stops as well! 
What advice would you give to a new cyclist in Hong Kong?
Ride more and ride everywhere! When riding, don't ride too close to the kerb and take the centre of the lane where you can. Look out for cars turning at junctions and try to maintain eye contact with drivers behind you.   
One of my expertise is in bike parking and how to lock your bike securely. If you have to lock your bike on the street, make sure you lock the wheels and frame with good D-locks or chains. If possible, store your bike indoors particularly if it is an expensive bike!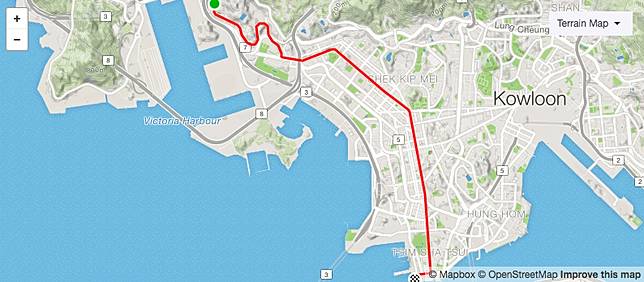 Photography: Keith Ng
IBikeHongKong's first event, titled "Bike to Work! Tsuen Wan Line edition", will take place on November 18, 2019. Check out their event page for more information here and the live route here.
See also: How This 380sqft Wan Chai Micro-home Created More Space by Building Upwards