Those known to be in close contact with the infected have been offered free accommodation at facilities including a college campus for quarantine
Those arriving early Saturday morning sent to 14-day quarantine at a housing estate in Sha Tin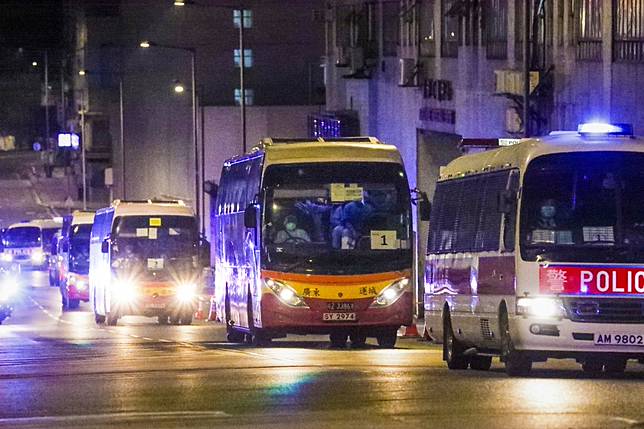 A third chartered flight was expected to leave Tokyo at 1.45am on Sunday, bringing dozens of Hongkongers trapped on the Diamond Princess cruise ship home, as the number of confirmed infections among residents on the vessel rose from 66 to 68.
But Secretary for Security John Lee Ka-chiu said on Saturday that the chartered flight will not include those who had close contact with infected patients.
"We are appealing to all Hong Kong residents who are still in Japan to take our chartered flight," Lee said. "We do not expect the third chartered flight will take back as many passengers as the first and second flights, but is it our aim is to take back any who are allowed to leave and not a close contact."
Lee said the government had learned that the Japanese government would be moving all passengers who required quarantine to facilities on land.
"We will be monitoring this and liaise with Japanese authorities so we know where Hong Kong people will be sent to," he said, noting that there are 32 Hongkongers on board known to have had close contact with the infected.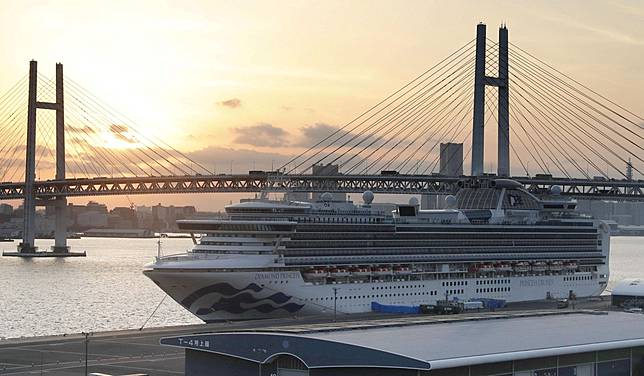 Dozens more that had no had close contact on the cruise will be disembarked in batches, he said.
A total of 364 Hong Kong residents were stranded on the cruise ship for two weeks, after a person who had travelled on the ship earlier was confirmed to be infected with the virus that causes Covid-19.
As of Saturday, 188 had left Japan on two chartered flights along with 20 who left the country on their own.
Residents classified as close contacts of passengers confirmed with the coronavirus on Saturday were given the option of being transferred to a quarantine facility north of Tokyo.
Those accepting the offer would be provided free accommodation by Japanese authorities at facilities including the National Tax College's Wako Campus in Saitama prefecture, according to a notice issued by the cruise company.
Princess Cruises had arranged for on-campus rooms with balconies, it said, and the passengers will be allowed to stay there for free during their two-week quarantine.
Among the city's residents still on-board on Saturday was a 70-year-old woman with chronic heart problems whose husband had been confirmed with the virus on February 16.
Her husband, who has been hospitalised since being confirmed, told the Post his wife had "gone from heaven to hell emotionally" after missing the flight on Friday, but was already in "better spirits" after learning she had the option of moving to a university campus to continue her quarantine.
"There would be a single room with a balcony. It's much better, as she can at least get some fresh air on land rather than being quarantined on the ship, where she can't even open any windows," he said.
The 71-year-old, meanwhile, said he had received no official confirmation from Hong Kong or Japanese authorities that his medical fees would be covered, only verbal guarantees from the cruise liner to pay for his expenses.
"I am not too worried at the moment. I hope to return to Hong Kong soon, as doctors here told me my conditions have improved. Lung scans showed I have no pneumonia, and my recent blood test returned better results than last time. I could be discharged in one week at the earliest if conditions continue to improve."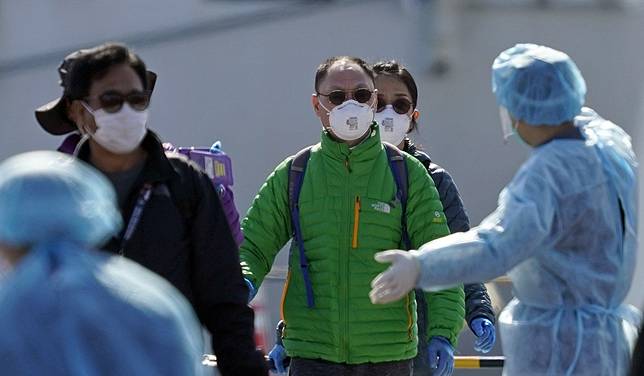 Earlier on Saturday, 84 more city residents evacuated from the Diamond Princess arrived back in Hong Kong at 1.30am, after a mix up delayed their chartered flight by more than four hours. Japanese authorities had mistakenly barred them from leaving, thinking some had been close contacts of confirmed coronavirus cases.
A group of 18 that was ultimately turned away from the flight ended up paying for their own tickets home, despite being offered free stays at a hotel to wait for another chartered flight.
"We did not want to wait any more, because we do not know how the Japanese authorities will handle the situation," one of the passengers who bought their own ticket told the Post.
"There's the possibility there will be problems after we stay at a hotel, or the charter flight may not be arranged."
All who returned on Saturday morning were sent to Chun Yeung Estate in Fo Tan, Sha Tin, for a 14-day quarantine.
Speaking at Saturday's press conference, Secretary for Food and Health Sophia Chan Siu-chee said there were now 208 Hong Kong residents back from Japan under quarantine at the estate.
Chan said 24-hour medical surveillance is being provided for the group, including temperature checks twice a day.
She added that the Covid-19 test result of a 9-year-old who developed a fever yesterday was negative, while a 58-year-old passenger on the second chartered flight back to Hong Kong has been hospitalised with a fever.
Meanwhile, doctors from the Department of Health and officials from the Security Bureau visited some of that infected Hong Kong patients at hospitals in Japan over the past two days, according to Chan.
"Our doctors … talked to the local doctors about their treatment plans during their visit yesterday. In general, they are content with the treatment," she said.
Regarding the Hong Kong passengers regarded as close contacts, Chan said the government is determining their health condition and assessing the quarantine arrangements made by the Japanese government.
She said the government is also studying the risk involved with bringing that group back by air.
On the home front, Chan said several infected patients in Hong Kong have now recovered and been discharged while the remainder are in stable condition.
"According to information from the Hospital Authority, about eight to 10 patients who reacted well to the medicine are waiting for test results to see if they have been cleared of the virus," Chan said, adding that all patients previously in critical condition have improved.
Copyright (c) 2020. South China Morning Post Publishers Ltd. All rights reserved.