The joint effort by taxi and minibus groups will see 4,000 packs of cleaning supplies distributed to drivers this week
Lacking passengers – or masks – as many as 20 per cent of the city's cabbies have been sidelined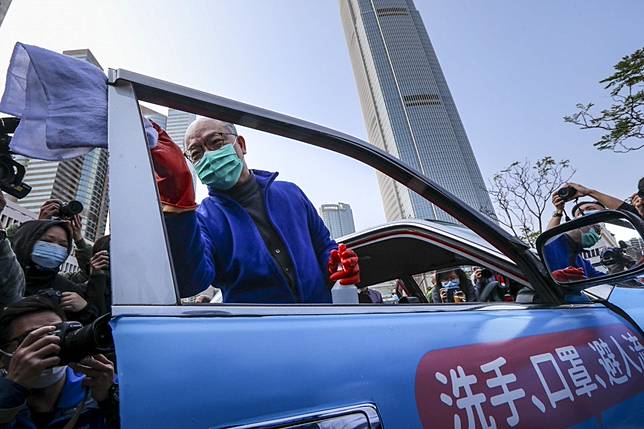 Hong Kong's embattled taxi and minibus sectors on Monday launched a new campaign aimed at convincing a dwindling ridership that their vehicles are safe amid the coronavirus outbreak that has many residents staying off the streets entirely.
Armed with cleaning cloths and disinfectant spray, Secretary for Transport and Housing Frank Chan Fan and transport commissioner Mabel Chan Mei-bo took turns wiping down cabs in a show of moral support at the launch event, though neither addressed calls for financial aid that were made.
Rolled out jointly by the Hong Kong Taxi Council " an alliance of 17 groups comprising owners, drivers and other stakeholders " and the minibus sector, the campaign comes as passenger numbers have nosedived in recent weeks, with residents staying indoors to avoid contagion and tourists avoiding the city altogether.
Taxi council chairman Hung Wing-tat said the groups would distribute 4,000 gift packs containing masks, disinfectant spray, gloves and cleaning guidelines to taxi and minibus drivers this week at the city's 12 dedicated gas stations while urging them to keep their vehicles clean.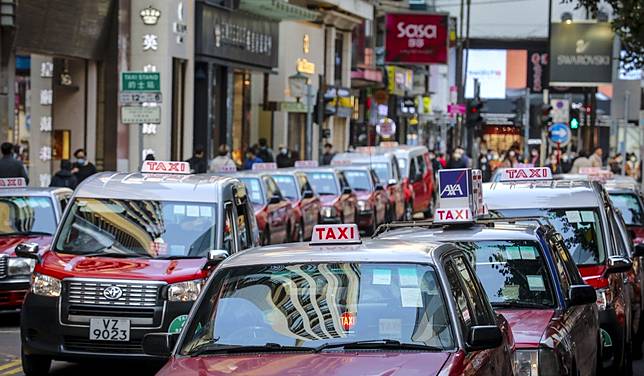 "The taxi and minibus sectors have been hard hit by the coronavirus outbreak. Some are running at a loss while the others are suffering a negative asset," he said, referencing the devaluation of taxi licenses. "We hope this cleaning campaign can restore public confidence over taking taxis or minibus."
He went on to call for the government to dish out more financial help to both sectors, as he estimated about 15 to 20 per cent of the city's 40,000 active cabbies have been out of work due to a lack of passengers or masks.
"Hong Kong people don't feel safe going out, as even the government calls for the public to stay indoors as much as they can. How can these sectors have business? Many drivers can't work as they have difficulty getting masks. We've suggested the government offer HK$5,000 a month to each unemployed driver," he said.
Hong Kong people don't feel safe going out, as even the government calls for the public to stay indoors as much as they can. How can these sectors have business?Hung Wing-tat, Hong Kong Taxi Council chairman
The council's vice-chairman, Ng Kwan-sing, said income for the city's taxi drivers had been down by at least 40 per cent in the past few weeks, with many making less than HK$10,000 per month, even though operators had cut rent on their cab anywhere from 20 per cent to 50 per cent.
While not addressing calls for a cash handout, Chan, the transport commissioner, said the government would consider other measures to help ease the plight of the two sectors. One possibility, she said, was to offer cheap temporary parking spaces at the West Kowloon terminus of the high-speed rail for vacant taxis and minibuses.
"We are now in talks with the relevant parties and hope to make a similar parking arrangement at the Hong Kong-Zhuhai-Macau Bridge port and other sites," she said.
Public Light Bus General Association chairman Ling Chi-keung, meanwhile, said the minibus business had plummeted by 60 per cent, with over 30 per cent of 2,000 red minibus drivers suspending work.
"In the past, a minibus driver could make about HK$14,000 a month, but now their income dwindles to about HK$6,000 a month. Sometimes they make just dozens of dollars a day. I hope the government can extend the fuel subsidy to minibuses from half a year to one year," he said.
Initially offered amid anti-government protests that have roiled the city, the fuel subsidy is part of a larger relief package that has yet to be approved by the Legislative Council.
Copyright (c) 2020. South China Morning Post Publishers Ltd. All rights reserved.