Observatory says cold front expected to form over central China and will move across south China coast around Monday night
Minimum temperature on Tuesday forecast to drop to 17 degrees Celsius from 19 degrees the day before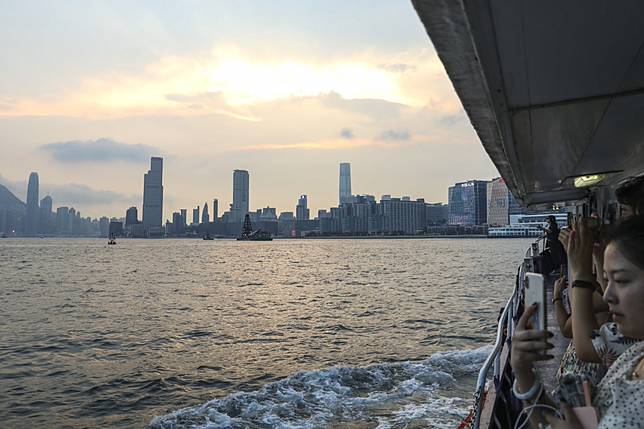 Hong Kong is in line for what could be the coolest night of the autumn so far as weathermen predict a cold front will bring the mercury down to 17 degrees Celsius on Tuesday.
The Observatory said a cold front was expected to form over central China and would move across the south China coast around Monday night.
"The associated intense northeast monsoon will bring cool weather to southern China in the next couple of days," Observatory scientific officer Andy Lai Wang-chun said on Sunday.
According to the Observatory, the weather would be mainly fine on Monday, with a minimum temperature of about 22 degrees in the morning, rising to around 28 degrees during the day.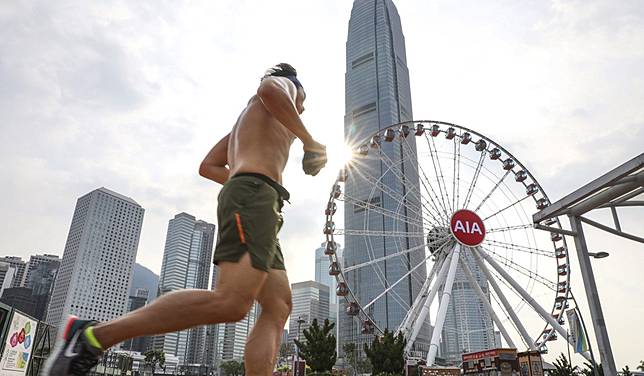 It would turn "appreciably cooler" on Monday night with temperatures falling to around 19 degrees. And the minimum temperature on Tuesday was forecast to drop further to 17 degrees.
"If that happens, it will be the lowest temperature recorded so far this autumn," Lai said.
But it was too early to say whether colder weather had arrived abnormally late this year.
"Hong Kong enters winter in December. So, the chances of having more colder days will still be high," he said.
"We can't say if the cold days have come abnormally late this year. It is still autumn. After all, 17 degrees is not abnormally high or low in terms of minimum temperature for November."
Hong Kong experienced an exceptionally hot and sunny October. The monthly mean maximum temperature was 29.5 degrees, 1.7 degrees above the normal figure and also the highest on record for October.
Poor air quality set to keep Hong Kong in a haze into next week
The monthly mean temperature for October was 26.6 degrees, 1.1 degrees above the normal figure of 25.5 degrees and the second highest on record for the month.
The monthly total sunshine duration in October amounted to 230.7 hours, about 19 per cent above the normal of 193.9 hours.
October was also wetter than usual with a monthly rainfall of 149.5mm, almost 50 per cent above the normal level of 100.9mm.
The Observatory said the monsoon would moderate in the middle and latter parts of the week, and temperatures would gradually climb to between 21 degrees and 26 degrees by Saturday.
Hong Kong's record for hot nights over 28 degrees smashed by September
According to the latest forecasts, the weather for the district council elections next Sunday would be mainly cloudy, with one or two rain patches and temperatures between 21 degrees and 25 degrees.
As at 8pm on Sunday, tropical storm Kalmaegi was centred about 430km northeast of Manila. It was forecast to move northwest at about 12km/h towards Luzon. According to the latest tracking forecast by the Observatory, the tropical storm was unlikely to affect Hong Kong.
Copyright (c) 2019. South China Morning Post Publishers Ltd. All rights reserved.