A chance encounter at the North Pole made globetrotting filmmaker Zhou Fang realise rest of world knows more about Chinese marine life than its own people do
She returned home to film Underwater China, the first China-made documentary filmed in Chinese waters. Now showing on iQiyi, a second season has been approved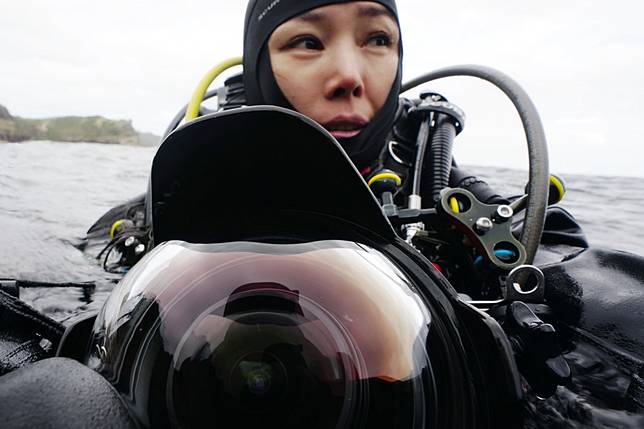 Underwater videographer Zhou Fang's globetrotting exploits to capture the marine world have yielded numerous documentaries over the years. Launched in 2016, Dive the World, a two-season, 25-episode series, follows conservationists around the world as they explore the deep ocean.
A big lover of sharks, Zhou has also made a series of shark-themed documentaries to raise public awareness of the endangered animal.
Three years ago, she put her global sojourns on hold and trained her camera lens closer to home. The results of her work, which took her to more than 20 Chinese provinces and to cities including Hong Kong, can be seen in the recently launched documentary Underwater China. The six-part programme, which is screening exclusively on Chinese online video platform iQiyi, is the first China-made documentary about Chinese waters.
Zhou told the Post that an encounter at the North Pole in 2016 prompted her to make Underwater China. "I was ice-diving there then. A Russian diving instructor asked me whether I knew about Fuxian Lake (in Yunnan province). I knew the lake but I had never dived there. He said they dived to 100 metres deep in the lake and told me what they saw there.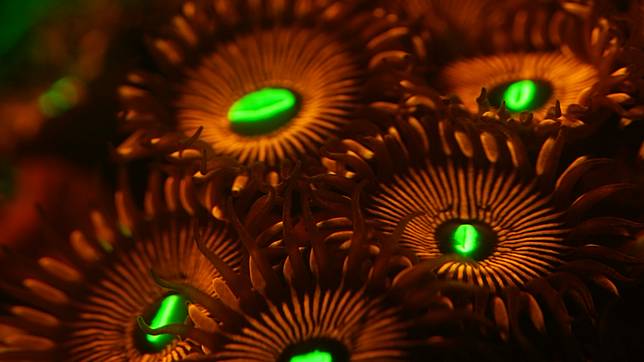 "As I ventured more overseas, I felt overseas people knew more about China's underwater world than us. So I wanted to come back home to learn more about the waters of my motherland," she said.
While underwater documentaries made overseas often have conservation messages, Zhou says Underwater China's main focus is to let the audience gain more understanding of China's aquatic world.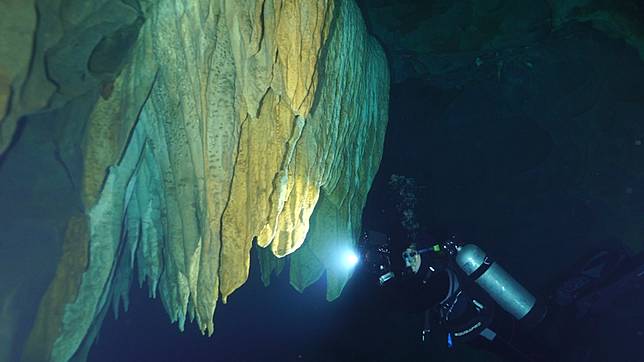 "(Westerners) have done programmes like The Blue Planet for many years. They call on (viewers) to conserve marine animals after knowing a lot about them. We don't even know what lies underwater in China. It is too soon to bandy about conservation slogans (at this stage).
"The whole (underwater videography industry) is nascent in China (compared to the West). There are only two million divers in the whole of China, while the United States has (30 million) divers," adds Zhou.
Underwater China captures some of the creatures found at depth in Chinese waters. These include the white-skinned blind fish and shrimp that live in the pitch dark of caves in Guangxi; ancient dwellings submerged beneath the waters of Thousand Island Lake in Zhejiang province; colourful corals in Hong Kong waters, and; a wooden vessel that sank off Orchid Island in Taiwan on its way to Singapore and became a marine paradise teeming with fish and greenery.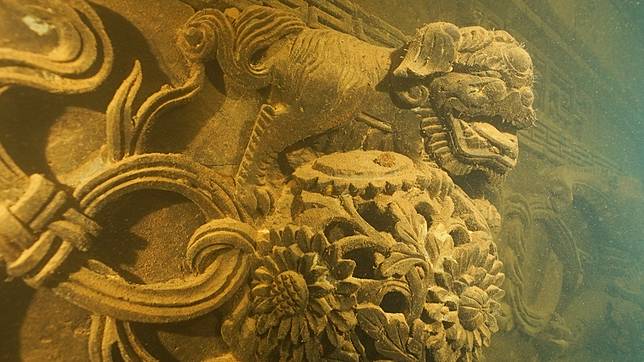 Zhou, from Hunan province, said the production team for Underwater China was recruited globally via PADI, the Professional Association of Diving Instructors, which is the world's largest recreational diver training organisation.
"We need lots of people with expertise in marine flora and fauna, geology, and freshwater and seawater diving. There are people from various places including America, France and Hong Kong on our team."
Given the overwhelming response to the documentary in China, Zhou says they will make a second season of Underwater China. "The majority of rivers in China run towards the Pacific Ocean. The only lake in China which runs to the Arctic Ocean is Kanas Lake (in Xinjiang). I want to capture the lake.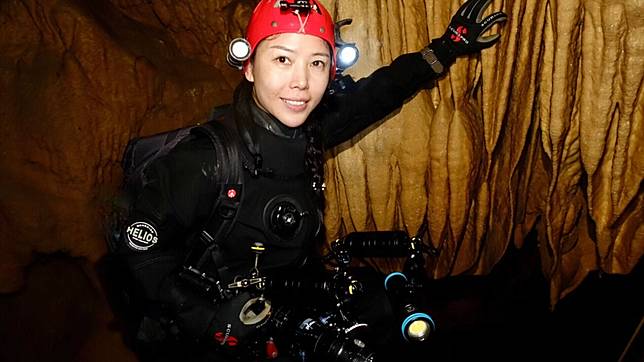 "Another place we want to cover in the second season is Tibet," she said. "We originally had set a theme on Tibetan glaciers for the first season. But we couldn't find people with the ability to dive in high-altitude areas. We set this theme aside due to the big difficulty and expense involved."
Mike Ning, iQiyi's director of factual content, says it will screen more high-quality documentaries such as Underwater China in 2020. "Although documentaries like Underwater China involve big difficulty and a long production period, they are profitable.
"Over the past two years, we have screened all kinds of documentaries, as we want to serve our young members, who care more about (subjects such as) history and economics than even those born in the 1970s and 1980s. Also in our 2020 line-up is a programme on the Old Summer Palace, which aims to recreate (its former glory days) using overseas hi-tech."
Underwater China is streaming on iQiyi.
Copyright (c) 2019. South China Morning Post Publishers Ltd. All rights reserved.